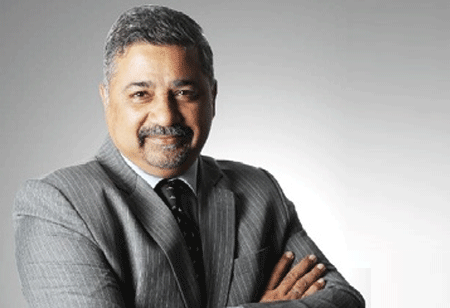 Rajendra Awasthi, Co-Founder, EPIKInDiFi, 0
An NIT Raipur alumnus, Rajendra boasts of a 34-year long career, during which he has worked with United India Insurance, IDBI Bank, Temenos, Infosys, and EdgeVerve, prior to founding EPIKInDiFi in 2018.
In the age of rapid technology changes, Financial Industry has probably been at the forefront of many new technological innovations, such as mobile banking and digital currencies. The crumbling of entry barriers has seen a new set of entities in the form of FinTechs appearing in financial sector offering new products using new technologies. FinTech is, according to Investopedia, 'financial technology which describes new technology that helps improve and automate the use of financial services. It is used to help companies, business owners as well as consumers manage their finances'. While FinTechs have become well known in the industry, another set of new entities gaining significant momentum is known as TechFin.
TechFin is considered one of the newest and biggest challenges of the financial world. Large technological companies who already have their own platforms are using this newer financial phenomenon as a financial service. A company making use of this new technology includes WeChat, an online messaging service, which is providing an electronic wallet called WeChat Pay to their consumers. Another company making use of TechFin is Google which provides consumers an electric wallet known as GooglePay.
When it comes to FinTech, technology is used in financial business to give customers the best customer experience as per their needs. Whereas, TechFin is helping technological businesses enter the financial industry while still providing best customer experience.
Some advantages of TechFin are:
1)Huge technological companies are already well-versed in technology and have the resources to enter this market. They are more skilled and can provide better solutions to larger consumer bases.
2)Companies, which are planning on utilizing or already utilized TechFin, have access to a large amount of information and data. They understand user behavior and can engage with the users more efficiently because their users are already on the respective platforms. These businesses can more effectively produce an appropriate experience for their consumers.
3)Most companies, which are entering the TechFin market already have services which consumers are using; making it easier to provide the consumers with financial services. For example to access Google Pay, you only need to sign in through your Google account and enter in your card details, which is much more convenient than having to download and register for a completely different application.
Most people consider TechFins to be a magnification of FinTechs. However, they are more complex and frankly, a
whole new market.They originatein the technological sector and focus on e-Commerce, connecting both consumers and businesses. They are the amalgamation of marketing and finance. Their main agenda is to enhance customer experience by making use of data and information already available to them. TechFins have started growing and coming into international markets to offer financial services directly to consumers.
TechFin is helping technological businesses enter the financial industry while still providing best customer experience
Most TechFin companies have advanced backend technology making it difficult for banks, financial institutions and FinTechs to compete with them. Some companies which are on the TechFin bandwagon are:
1)Amazon:
Amazon was one of the first companies who took advantage of the new TechFin technologies.It has enhanced its customer experience by offering multiple financial services through its application. It allows customers to add money to their Amazon Balance through Amazon Cash. Amazon Pay also allows customers pay for products and services. It dispenses loans to small-scale and medium-sized companies and is also planning on offering its customers checking accounts by collaborating with major banks.
2)Google:
Google started a service called Google Pay which allows its users to register through their Google accounts. Google Pay allows users to pay each other as well as pay for products and services through the application.
3)Facebook:
Facebook has also recently started interpersonal payments through the Messenger application.
4)Apple:
Apple allows users of iMessage to send money to other people who also use iMessage.
5)Rakuten:
Rakuten is a messaging application from Japan which has approximately 800 million users. However, it is not just a messaging application. It also provides mortgages, security services, and credit cards to its users. It is considered as one of the largest online retail marketplaces in Japan.
6)Alibaba:
Owner of Alibaba from China, Jack Ma, is the mastermind behind TechFin. The company Alibaba has recently placed both feet into the financial sector by offering its customers loans depending on their history with the website, asset management services and payment services.
According to finance experts within the financial industry, financial institutions will be challenged by TechFin companies which are already built on digital platforms. These large technology companies have already found a way to utilize advanced backend solutions which will allow them to compete with finance companies. Technology companies use these backend solutions to reduce their costs of operation and monetize from their business models. Tech giants which have been mentioned above have the digital skills and large consumer bases that will help them conquer the financial space which was exclusively reserved for banks and non-banking financial institutions.
Due to their advanced backend technologies and established names in the market consumers trust them when it comes to their financial services. The demand for TechFin products and services will only increase as the years go by because consumer trust is growing when it comes to digital offerings.