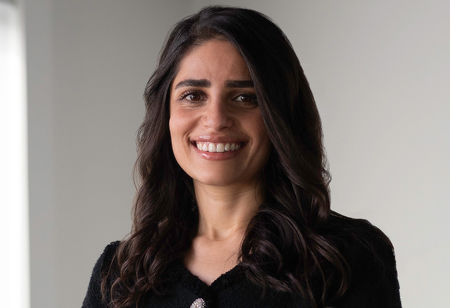 The Bahrain Development Bank(BDB)last year launched its Al Waha Funds of Funds in merit of creating solutions, involving digital solutions to help build and support SMEs. Since then, the BDB has completed its first round of investments and addressed a lot of key areas in order to fuel the Fintech thematic fund that is directed towards catering to the opportunities in Fintech around the GCC MENA region.
Recognizing promising opportunities in the Fintech space, the BDB is aiming at setting-up a suitable hub for interested partners to be able to access opportunities within the likes of the Bahrain Fintech Bay. Moreover, with the launch of the Amazon Web Services and its cloud servers this year at the AWS Global Summit Program, the BDB can now propel startups that could utilize and exploit the regions currently proactive resources to build and develop business.
This onset has presented SMEs & startups immense access to a range of limited partners that have invested in Al Waha that Areije Al Shakar, Vice President at Bahrain Development Bank considers as a unique setup. The fund provided is made up of six different governmental entities and thereby entails added value to any investor or their portfolio of companies. This move by the BDB is a keen attempt in bridging burgeoning markets like India, China and the East. Areije therefore states, "We are always in talks with prospective new partners, and have received interest from all over the GCC, as well as Europe, India, China and the US markets".
This ecosystem is forecast to witness further growth and maturity as the bank not just visualizes support towards startups, but also blueprints aid to venture fund investors establishing spaces in the Bahrain region. "So there is a collective arm of potential partners or co-investment partners in the future and access to that kind of information within this venture space ecosystem helps to build an extensive ecosystem of startups and backers, and a local marketplace where they can tap into valuable funding and expertise," adds Areije, who goes on to notify that the next phase of investments is poised to be announced soon.
Creating solutions by strategizing key focus on the advantages of digital transformation, BDB aims at establishing a seamless process that negates complexities in opening loan accounts and transmit access easy withdrawals. Thus in sync with the AWS cloud system launch, the bank is fully capable of becoming the most preferred go-to that aims at disrupting the market to facilitate all SME requirements be it quick small business loans, easy on-boarding and monitoring loan status all at the click of the a finger. Lastly, Areije offers an insight into the banks 'very early stage funding programme' called Seed Fuel that invests in very early stage companies, provided they possess at least some kind of minimum viable product. An efficient mentor platform with over 100 members from across industries would cater to assisting these SMEs and startups, who would have access to funding and the right guidance and mentorship.
India - A Definite Potential Market
The Bahrain Economic Development Board (EDB) is doing a wonderful job by being able to support companies that are looking into Bahrain from India & vice versa. With the BDB closely working with the EDB from a venture perspective, the former is capable of establishing links to investors that are investing in Indian companies which are ready to branch-out in Bahrain by utilizing the benefits of the Al Waha Funds of Funds. Areije says, "We have great relationships in India and we will continue to have that. As of now, we have quite a few funds that are based out of India for further review".
Investing almost 50 percent of its funds in less than a year, the BDB affirms taking huge leaps in investing in top regional funds as well as in Fintech thematic fund. The investments were earlier monitored and currently aim at investing in technology at early stages between seed to series B and funds that will reap strategic impacts, further instigating probable synergy with India and other countries.