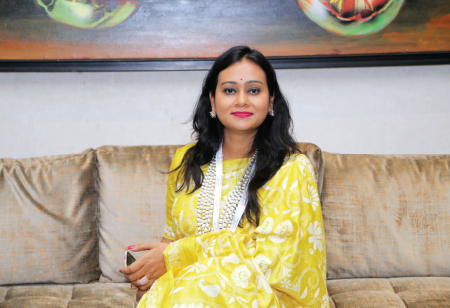 Nikky Gupta, Co-Founder & Director, Teamwork Communications Group, 0
Nikky has been associated with Teamwork for over 11 years now, prior to which she held the role of Account Manager at Team Orange Communication, and Sr. Account Executive at Ace Brandwidth Communications.
PR and communications industry has come of age. Unlike two decades back, when dedicated Public Relations strategies were employed only by a niche segment, a wider range of sectors today are using and valuing its importance. Be it corporate giants or startups, an increasing number of organizations and individuals are actively engaging specialist communications agencies, as they want to ensure an impactful narrative of their stories. The advent of the digital age has further expanded the scope of PR, creating an entire new dimension of digital media with its specialized set of needs and requirements.
Even as the demand and value of PR has increased, so has the need for offering better narratives and faster responses, apart from creating more impactful stories. Like any other industry, PR professionals also need to adapt to the changing dynamics. The shifting focus from Traditional PR to Digital PR, the need to pay greater attention to the changing media needs and B2B marketing trends can help you to be at the top. Here are some emerging trends in PR:
Thought Leadership is for Everyone
Earlier, the emphasis for creating thought leadership was largely on the top leadership of an organization. Whenever you read the mention of an organization, the same couple of names were always the highlight. With changing nature of organizations, flattened hegemonies and more leadership centres, this has changed. Today, you will see not just the founder or CEO of an organization speaking-out for the industry, but a wider range of other management leaders. So, you might also see the IT Heads talk about the latest IT trends and the HR heads talk about the shifting human resource policies. This wider approach to thought leadership has multiple benefits. First, it helps your brand to target a wider, more diverse audience and distribute more content. Second, if an executive thought leader within your company leaves, he or she won't exit with all your company's thought leadership power.
Crisis Communication Needs More Alacrity
When you have a company, crisis cannot be completely avoided, but contained. With the advent of social media and the fact that news is disseminated so quickly, the potential of goof-ups has increased.
The potential of the impact of such a goof-up reaching far and wide also increases. Unlike two decades back, all newspapers and channels now have constantly running digital versions which keep updating news round the clock. Similarly, social media channels ensure that the damage of a goof-up is faster and larger.
This is why it is essential for PR agencies to effectively train and upskill staff in acting swiftly and responsibly to handle the information flow in any crisis situation. Agencies also need to have well defined social and digital crisis communication strategies in place.
A lot of press releases find themselves in the dustbins of reporters not because they do not have information, but because they fail to underscore the news point effectively
Innovative Content is the Need
Today, audience have developed an appetite for content. They are always looking for innovative content that is not only informative, but also engaging. The media also seeks ideas and narratives that are crafted according to its tastes and standards. While there is plenty of content out there, not all of it is of adequate quality. A lot of press releases find themselves in the dustbins of reporters not because they do not have information, but because they fail to underscore the news point effectively. Audience friendly, transparent and well-researched content is what is in high demand.
Maximum Use of SEO
At a time when people Google even about the medicine they should take for their illness, SEO is an essential yet often ignored part of PR. Using SEO to find relevant keywords and integrating them into your content will increase your chance of being featured on the first page of Search Engine Results Page (SERP).
Real Time Marketing
Gone are the days when you could plan-out your marketing and public relations programs well in advance and release them on your timetable. One of the biggest trends developing in PR is Real Time Marketing/reporting. As the name suggests, this is the process of leveraging events and using social media (Live Video/ Live Tweets). PR professionals need to be prepared and equipped for various situations and react to anything that may be happening.
Emergence of Artificial Intelligence
While AI is still far from becoming mainstream in PR, it is holding a lot of promise towards automating mundane work and leaving more time in PR people's hands to focus on the creatives. Creating media lists, arranging meetings, and standard follow-up emails will likely become the work of machines which can do that work better than humans. However, the soft skills – relationship building, creative strategy development, trust building and storytelling – will remain the provenance of PR professionals. AI is an exciting development on the anvil in PR and marketing.