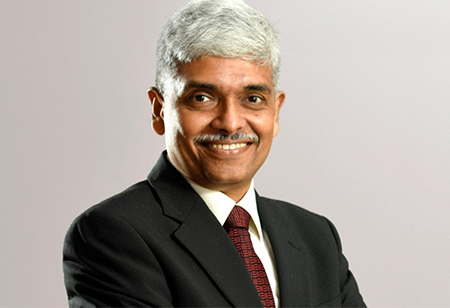 Sebi Joseph, President of Otis India
Rise in Demand for Elevators & Escalators
India is the second largest market for elevators and escalators in the world according to independent analysts. The sector is anticipated to cross $2 billion by 2023. This rise is expected mainly due to vital factors including increasing urbanization, development of the real estate sector, and increasing number of multi-storey residential and commercial buildings across the country.
This projected growth in the residential segment will remain the principal contributor to the construction industry. Low-cost and affordable housing will be a big aspect. Another factor in this industry is investments in infrastructure and commercial projects. Increased focus on developing, increasing&modernizing airports, development of metro rail projects, and redevelopment of railway stations, offers opportunities in the infrastructure segment in the long term.
Energy Efficient Elevators
Urbanization has been a key transformation agent for the industry over the years. As urbanization drives the increased need for housing, the need for smart and efficient technologies to support growth is becoming a must. Having said that, growth needs to be sustainable and the demand for technology that can aid such growth is also impelling developments in the elevator and escalator industry. The industry now offers and is shifting towards elevators and escalators that aid in substantial energy savings with environmentally responsible features. Developers and building owners are becoming environmentally conscious and thereby aim for green certifications like LEED, and others. Environmentally responsible elevators and escalators are also enhancing this growth.
Role of Technology in the E&E Segment
In addition, smart connected buildings, Internet of Things capabilities, and evolving standards of safety and quality will also be elements that benefit manufacturers with a strong appetite for investments in technology. A smart elevator is a connected elevator capable of communicating with passengers, building managers, service staff, and other building systems to improve the passenger experience and elevator performance, especially through improved elevator maintenance.
The next developments in elevator technology leverage digitalization. Existing technologies constantly evaluating real-time passenger traffic to improve flow and travel time in busy mid- and high-rise buildings, are the start of this trend. Engineers are also working to develop the next generation of elevators. This new generation, will for the first time, connect manufacturing to installation to service, allowing delivering to the customer a totally different service.
Building on the theme of connectivity, the service business will shift globally to incorporate smart, connected technology that delivers proactive, quick, and
effective diagnostics and repair.

The transformation is an investment in digital tools, mobility solutions, apps, IoT and operational excellence to enhance customer experience, accelerate business productivity, and increase employee engagement.

Service Transformation Using Technology
The industry is putting efforts to develop tools that will enable field employees to be more efficient, source information faster, develop even stronger ties with the customer and see a problem before it becomes one. Through IoT and more connectivity, customers get more transparency, more information and a streamlined process to reach out to their maintenance company.

In a quick paced urbanized setting, maintenance is a critical aspect as it is important to ensure the performance standard of the elevator and escalator is maintained, as well as to prolong the life of the equipment. This applies to elevators and escalators in buildings across all sectors, including government. Companies with an extensive network and strong commitment to service are better suited to cater to customers.

Design – An Essential Element of Elevator Aesthetics
As another outcome of urbanization, another shift that is captivating the industry is the focus and attention on aesthetics. Apart from the focus on energy savings, technology, safety, and other crucial features, the customer is now looking to create a stimulating and engaging space within an elevator. They are looking for softer edges, etchings, patterns, unusual colours, materials and textures. In short, they are looking to add personality to their elevator space.

Industry Challenges
Lack of skilled manpower and differing applicability of safety codes across India are two challenges being faced by the industry.

While there are, standards issued by the Bureau of Indian Standards, these serve as guidelines and are only mandatory if enacted by the state legislation. In addition, six other states have enacted their own Lift Act and Rules, but these are mandatory in those states only.

Industry bodies like the Bureau of Indian Standards are trying to change this by driving mandatory safety standards for the elevator and escalator industry and seeking cooperation from the states.

Similarly, availability of trained manpower is a challenge for the elevator and escalator industry. In order to meet the increasing demand for elevators across the real estate sector, the industry is facing a shortage of skilled workers that can install and service elevators. Identifying the right contenders and systematically providing them with requisite training is the key to success. The solution may lie in collaborating with government's skill-development institutions/programmes and liaising with industrial training institutes across the country.

Conclusion
Due to increasing urbanization and developments, the demand for vertical transportation is constantly increasing. It serves as a necessity rather than luxury.As urbanisation continues to grow, the need for housing and commercial space will grow.Hence, India's elevator industry will continue to grow just as rapidly. We can also anticipate the next developments in elevator technology to be digitalization and the emphasis should be on passenger experience.