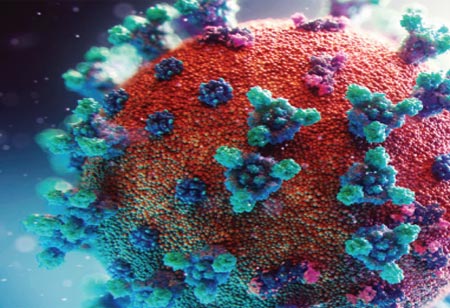 Dr. Sandeep Narula, Associate Professor & Assistant Dean, School of Pharmaceutical Management, IIHMR University, Jaipur, 0
Dr. Sandeep boasts of over three decades long career during which he has held key positions across GSK, Unichem Laboratories, Biological, Emcure Pharmaceuticals, Group Chevio, and M.M.University, prior to joining IIHMR in 2012.
With increasing global connectivity, an acute epidemic was just a matter of time. We could have followed the advice of epidemiologists and taken preventive measures to avoid a pandemic, and yet here we are, struggling to contain a public health crisis while ensuring that the economy does not get destabilized. However, we need to swallow the bitter pill and acknowledge the long term impact the pandemic is going to have on the economy.
It is a little worrying to contemplate the effect of COVID-19 on the healthcare industry, especially on drug discovery and manufacturing. Traditionally, it has been a global effort, with China being one of the largest suppliers of APIs to counties across the world, with India being a crucial player in the global pharmaceutical supply chain. There has been mounting concern among a lot of pharmaceutical firms about the decreased production capabilities in China despite the recommencement of ocean freight. Back home, over two dozen APIs have been removed from the export list, as health officials are yet to get a handle on how much will be needed to tackle the COVID-19 outbreak in the face of statistical uncertainty.
Can India turn this into an opportunity?
Although India manufactures a third of the global supply of medicines, over 80 percent of the raw materials needed for the drug are imported from China. This gives our neighbor a virtual monopoly over supply and pricing to the point that there are no domestic producers for most medicines in India. The total import of drug intermediates and bulk drugs exceeds Rs.25,000 crores, and China accounts for over 67 percent of it. Considering India's heavy dependence on imports, policies
formulated by the central government to give more agency to indigenous manufacturers have only remained in paper so far.

India has also significantly increased the import of antibiotics from China in the recent years, and the trade is currently worth billions of dollars. If China decides to pull the plug on supply, it will lead to a huge public health crisis in India. Drug companies claim that low cost imports have forced a lot of manufacturers to shut-up shop. A number of them have given-up manufacturing ingredients for other drug makers and have started manufacturing complex formulations on their own. These are then exported to developed markets in first world countries. Difficulties in obtaining environmental clearances and red tape have made it quite uneconomical to manufacture raw materials indigenously.

However, it is not too late to start mass producing raw materials. This pandemic presents us with the opportunity to turn things around with government support. With the coronavirus outbreak restricting imports from China, the government has taken steps to ensure that there's a sufficient supply of medicines by limiting exports of 26 APIs and medicines, which account for 10 percent of our pharmaceutical exports. It would no doubt affect the availability of these drugs in countries that depend on both Indian and China.

Need for Right Infrastructure
The government's decision to setup a technical committee to revive our lost capacity to manufacture crucial drug ingredients is a welcome move. Among other things, the committee is evaluating the costs of setting-up API manufacturing units to reduce our dependency on imports. The Drug Controller General has identified 58 drugs for which we rely heavily on China and asked pharmaceutical associations to give updates on the raw material stocks needed for their manufacture. The list includes antiretrovirals like Ritonavir and Lopinavir that have been approved by The Indian Council of Medical Research for treating COVID-19 patients.

The government must consider giving drug manufacturers free land, reasonable financing costs, and free utilities like steam, water & power. It should also relax policies to make it easier for research teams to conduct clinical studies. Most importantly, it should open-up access to drugs that have already been approved outside the country. If we want to prevent a drug shortage like the one inflicted by the current pandemic, becoming self-reliant in drug manufacturing is the only way to go.