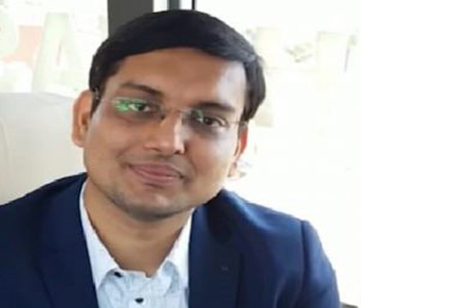 Mr. Shailesh Gupta, CEO & Founder, YOLO Travel Tech Pvt Ltd., 0
The Hollywood sci-fi classic, Blade Runner, helped us imagine a future with flying cars, intelligent navigation systems and auto-pilot modes by the year 2020. Needless to say, we haven't quite gotten there yet. The irony is that daily commuters can probably watch the entire movie in the span they spend crossing high congestion areas like the Silk Board junction area in Bengaluru.
If you look at the Deloitte City Mobility Index (DCMI), a comprehensive global study on the state of urban mobility, their key consideration set is simple to understand. Rankings are based on how a city fares on performance and resilience of their mobility ecosystem, which, includes choice of travel mode, integration, safety and strength of mobility infrastructure. Secondly, vision and leadership which states that good mobility is a result of strategic vision of officials and leaders and doesn't happen by accident. This includes innovation, environmental factors and smart use of investments. Thirdly, service and inclusion which measures the convenience, affordability and user friendliness of mobility modes by all.
How did India perform on the index you ask? In a word, poor. There is hardly a parameter in the report that gives us solace or cause for comfort when it comes to the future of mobility in the country.
Let's look at possible solutions that are already underway or need to be implemented to help shape a brighter future for mobility in our country.
Switch to Sustainable Mobility
This one is a no-brainer. Our cities are clogged with traffic and gas guzzling vehicles that bring down the air quality index drastically. Delhi tried the 'even and odd' number plate scheme with limited success, acceptability and scale. Entire urban public transport system needs to be converted to electric or hydrogen-based vehicles to clear up urban lungs. But for that, India needs to become self-sufficient in the EV supply chain and manufacturing industry first. Our over-dependence on imports of key components like the battery and fuel cells present adoption challenges. This is where policy and visionary leadership can play a key role.
Technology Integration
We have a bunch of cab hailing apps, ride sharing platforms, ticketing portals and hyper local delivery services that have proliferated, thanks to deep mobile
penetration. Just 115 years ago, drivers did not have the convenience of satellite navigation or software support in vehicles. But we need to re-imagine seamless connectivity between various modes of transport today. While urban centres rank higher, the connectivity and convenience factors drop as we move to exo-urban areas and interiors. We can look at the Singapore Smart Mobility project for inspiration. Their 'Vehicle to Everything' initiative defines a new benchmark for ambition.

Each element of the mobility ecosystem – vehicles, stations, nodes and people, is connected to a common network that lets travellers and administrators get real time updates of traffic, safety and congestion for better decision making. Traffic departments in India need to shed the bureaucratic tag and adopt technology now.

Re-defining the Minimum Benchmarks
How often have we complained of the standards of service we receive on buses, trains and even aeroplanes? Cleanliness in trains, buses running behind schedule, safety concerns for night-time mobility is a stark reality in India today. For mobility solutions to be accepted by people and work for them, we need to redefine the minimum service benchmarks for various modes of transport. This requires a larger dialogue and policy on public-private partnership and accountability from all stakeholders in the ecosystem. This includes infrastructure benchmarks for inter-city highways, expressways, arterial and service roads within cities as well.
For example, buses and metro trains running on time and safe for women travellers, need to be seen as obvious services rather than luxury offerings.

Upgrade Mobility Culture in India
The sheer number of people on the move in India is staggering. The pressure on the mobility infrastructure is intense and there is always a capacity overloading in every mode of transport. In the US and China, there is strong prevalence of private car ownership which has been ingrained due to decades of marketing campaigns. However, in India, there are a lot of cultural traits that affect the mobility ecosystem. For example, flight travel and car ownership are considered status symbols. More sustainable forms of mobility like cycling, public buses or metros are stereotyped as broken and dysfunctional.

We must spread more awareness and educate future generations on the right approach to mobility, last mile travel solutions and travel discipline and etiquette. While technology can play a vital role, for example, the e-scooter network coming up in major Indian cities, the onus is on all of us to make a cultural shift when it comes to mobility.

India has a myriad of mobility challenges and for any change to be made at scale and in a sustainable manner, it needs to account for unit economics, convenience and a wide range of consumer profiles.