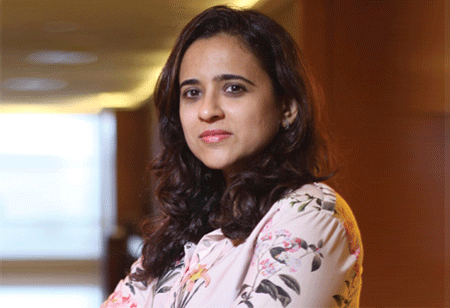 Priyanka Mehra, Chief Marketing Officer, Havas Group India, 0
In her 17 years career as a marketing and PR professional, Priyanka has worked with companies such as Star Entertainment, exchange4media.com and Creativeland Asia, prior to joining the Havas Group in 2018.
Over the last one year, every publication, plat-form and app worth its name reinvented its digital avatar in a bid to grab and then maintain their presence in their consumer's life, organically, resulting in a never-ending cycle of more platforms, ads and more ways to avoid these ads. It only led to further fragmenting consumer attention, presenting marketers with a challenge to find the right content, and more importantly, the right medium, one that gives context to their content. The challenge then is to find what we call 'meaningful media' for consumers, and this has grown manifold over this past one year, given that the mediums/plat-forms on which we are consuming content have undergone a sea change.
To give you my own example, my meaningful media has moved from books to podcasts, and from newspapers to Twitter and news apps, and I admit, this is just one part of my content consumption pattern.
While the challenge remains, the role of media in our lives only grows stronger every day, from the pandemic to protests, consumers, which is all of us, have turned to media not just as a distraction, but as a lifeline to the world outside our homes and a much required means to join in conversations that are impacting our lives.
As brand custodians, marketers, and communication experts, while we continue to grapple with the new nuances and complexities, we now also try our best to rise to various challenges presented to us. How do we connect with our precious consumer
and find those rare moments of undivided attention and optimize those sacred seconds of attention in the most meaningful way?
The Power of Genuine Empathy Goes a Long Way
As we move forward, we are relooking at how we must support causes that are authentic, ones that actually make a difference and help us bring about a change for the greater good. Today, we are closely looking at brand imagery and language in a way we haven't in the past in this new world dynamic, where-in it has now become more crucial to not hear, but listen, learn and act on change wherever possible and have conversations about improving how we portray life, communicate with consumers and use the attention we've been given in the best possible way.
Putting the lens of genuine empathy on data and future trends allows us to not only help clients, but communicate effectively ourselves. Right now, consumers might not be doing much buying outside of a few categories, but they are watching and paying
attention to what companies are doing. In this moment of uncertainty, brands can create meaningful media experiences and show-up in ways that will help them to weather this crisis and navigate what's to come. We must recognize that as advertisers, agencies, audience and as creators of content, we all play a role in building the world that we want to live through media. We must act with greater knowledge about the impact we can have.

Sustaining Purpose & Being Meaningful on a Daily Basis
Brands that mattered to us as consumers have also changed; for instance, during the initial stage of the lockdown, essential brands stood-out for us. Then, we naturally developed affinity, respect, even the much-coveted brand love for brands that helped in trying times such as LVMH that turned its manufacturing lines for brands such as Guerlain, Parfums Christian Dior, and Givenchy to instead manufacture hand sanitizers for French hospitals. This is a classic example, and the initiative by the brand will be remembered by consumers for decades to come.

The quest for meaning/purpose is now greater than ever, be it for clients or ourselves. Being purpose driven and meaningful on a daily basis, followed by action is the need of the hour. However this purpose does not need to be a far-fetched lofty ideal for us; in fact it can be defined as the need of the hour – some-times our collective well-being at the moment is the all-important purpose we need to communicate and work towards as brand/organization.

The All-Important Internal Customers
The importance of our internal stakeholders being our biggest asset and strength is a truth brought home to us over the past year. Our internal stake-holders have been subjected to work from home since over a year and need to be engaged with and given constant reassurance that we are in this together.

Companies/brands/agencies alike have realized their most important asset – its people, who are collectively going through emotional ups & downs with the health scare and job demands. While it is integral to consistently communicate and more importantly implement the purpose and what the company stands for to its external customers, the importance of doing this for its all-important internal customers cannot be undermined any longer.

Physically Distant but Socially Close
Yes, social media does remain a double-edged sword, but I strongly believe in its power to influence and make a difference for the good. It is playing a pivotal role in amplifying and bringing attention to important social movements globally, take for instance posts on racial justice and equality dominating our feeds social media showed us it can make a difference if used well. Taking a cue, leading brands have also taken a strong stand on tackling harassment against women to fighting against hate speech and online bullying and used it as force for the good.

Context Matters Now More Than Ever
The media platforms brands choose to invest in are as important as the messaging within their advertising. This has been proved time and again, but this time it comes with a caveat of being sensitive and non-intrusive, and definitely not talking down to consumers, who are constantly bombarded with information in sensitive times like this.