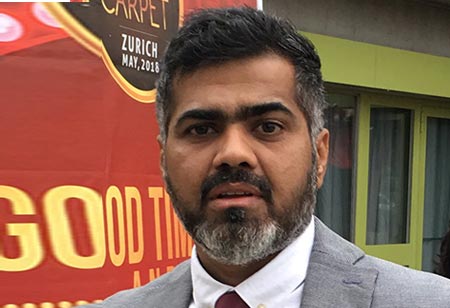 Avinash Janjire, Head - Marketing, Thomas Cook, 0
Avinash has been associated with Thomas Cook for over five years now, prior to which he has he has handled key responsibilities at India Today Group, Saatchi & Saatchi, Reliance Mutual Fund, Future Generali India Life Insurance, and OneAssist Consumer Solutions.
Consumer attention span has become shorter and fragmented more than ever before. Today, most consumers unknowingly shift from TV to mobile, where they switch from Facebook to a web browser to a news site all in one session; a little nudge like a friend request or a notification from a news app influences that behavior.
This promiscuous consumer behavior poses a challenge for marketers to get customer attention and then engage with him/her meaningfully enough to build affinity for the brand. Today's marketer has to maintain a fine balance between art & science of marketing and use all the tools available to win consumers. Here are a few trends (not in any particular order) that to my mind will take most of the marketer's mindspace in 2020.
Personalization & Contextual Targeting
Gone are the days when brand managers created one campaign and disseminated it across all mediums. Today's consumers are flooded with multiple messages across channels and have very little patience for anything that seems like advertising, especially if it's not relevant to them. Hence, more and more brands will adopt personalization of messages, depending on the platform, content being consumed, and interests' of the customer. This leads to better CTRs & engagement rates, higher time spent, which eventually leads to higher sales conversions. This not just applies to digital advertising, but also to engaging with your existing customers via Email, SMS and Web/App notifications.
Content Marketing will Become Even More Important
We all have heard about the adage 'content is king', and this will continue to be the case for marketing in 2020. As more and more consumers start their buying journey via a browser search or a social platform, high-quality content not only gives brands a chance to rank on the search results, but also present the brand as a solution to customer's problems. More and more brands will employ teams/agencies to write authentic, relevant and engaging content to win consumer's mind and heart. Increasingly, brands will also use interactive content that is more snackable and shareable in an effort to win over the audiences.
Video Marketing will Continue to Grow in Propularity
Today, people are spending as much as 84 minutes every day watching videos on the internet, and that's likely to go up to 100 minutes in 2021. YouTube users upload more than 500 hours of new videos every minute. Twitter says retweets on videos are 6x as compared to photos.
These are just a few statistics that suggest the popularity of videos over other forms of content. Consumers prefer watching 'How to' videos on Youtube when they are looking for simple solutions to everyday problems. So the brand managers will push traditional ad agencies to churn-out acceptable quality (not the expensive high quality ad films shot by a large production house like in the recent past) videos more frequently than ever before. If the content is good, customers will like, comment & share it even if it's a commercial shot on mobile. More and more video-creator outfits are popping-up to fill the gap that traditional ad agencies will take some time to bridge, offering bespoke solutions for Youtube, TikTok and other social platforms.
OTT Platforms will Become Mainstream Advertising Platforms
As per PwC's Global Entertainment & Media Outlook 2019–2023, the Indian OTT market will grow at 21.8 percent CAGR from Rs.4,464 crore in 2018 to Rs.11,976 crore in 2023. Unlike global players like Amazon Prime and Netflix, Indian OTT platforms welcome advertising on them. Hotstar is already one of the largest platforms for advertising after Google and Facebook in India.
OTT platforms are preferred as they help you with attribution tracking, hyperlocal targeting capabilities, interactive formats (like voting in a poll or re-tweet your
brand's message) and also build look-alike audiences. Many of these platforms also have rights to popular sporting events, especially cricket, which is a big draw for all marketers. Marketers will move to platforms where consumers are, and currently, the OTT platforms seem to be the preferred mediums over other appointment viewing options.
Measurement of Social Media Effectiveness will Become Even More Important
There is a no denying the fact that Social Media is an important tool for brands to reach-out to their customers – new or existing. Many brands are also using it for conducting sentiment analysis and using live insights for creating micro campaigns and measuring brand health. But there is also a debate about whether it really contributes to growing your business. Are social platforms sending significant organic traffic to your websites, or have they eventually become pure media platforms. Organic website visit is usually twice more effective than a paid visit, so are social platforms contributing significantly to organic traffic.
Marketers will start looking at KPIs beyond engagement metrices from contribution to website traffic, leads generated, sales conversions and cost of acquisition
How does one measure the effectiveness of social media marketing that goes beyond follower growth, likes, shares, clicks on posts, comments & re-tweets? Marketers will start looking at KPIs beyond engagement metrices from contribution to website traffic, leads generated, sales conversions and cost of acquisition.
Consumers will Expect a Seamless Omni-Channel Experience
While most brands are going digital by building their physical to digital journey, there are ample examples of digital-first brands building their retail presence. Digital definitely seems to be the first port of call for a large section of today's consumers while starting their buying journey, but there are also a lot of categories like Retail, Holidays, and Automobiles where customers need to touch and feel the goods or talk to someone in person before signing the cheque. For such brands, it's important to build an omni-channel experience, as customers will expect them to be treated with equal importance across channels. So if one enquires on your website/mobile app and then walks into the store for a trial, he would expect the brand to remember him and start the journey from where he left it and vice versa, failing which it can lead to dissonance for the brand.
Voice Search/Conversational Marketing will Gain Prominence
20 percent of Google searches today are voice searches, and it is estimated that that number will touch 50 percent by 2020. While 50 percent might be a bit of stretch at the current growth rate, the fact is voice search is here to stay and likely to become mainstream with the booming virtual assistant business and the ease of use for consumers.
Brands will have to adopt conversational marketing strategies to address this market by optimizing their websites to voice searches. The website content will have to be written keeping the tone of voice searches in mind. While this might not be on every marketers top priority today, soon it will be on the to-do list while planning campaigns and building brand strategies.
Use of Artificial Intelligence will Become Common
Over the last few years, much has been said about robots taking over the jobs of humans across categories, and the field of marketing is no exception. We are seeing AI based chatbots cropping-up on almost every e-Commerce/transactional websites. These chatbots not only help in reducing cost of addressing customer complaints, but also increase engagement and drive lead generation objectives. The millions of interactions that these bots have with consumers generate insights and data points for marketers, which then coupled with predictive analytics will not only help in crafting a better customer experience, but also in creating personalized campaigns. The data gathered during these interactions also helps in building product recommendation engines, which ultimately enriches the quality of customer interactions and improving consumer experience.
To sum it up, technology is changing faster than ever before, and marketers today need to be nimble, willing to experiment, fail fast & learn from the failures, and build a digital-first mindset. Marketing has always been a lot about art, but increasingly, science is going to be of equal importance in making marketing decisions going forward.