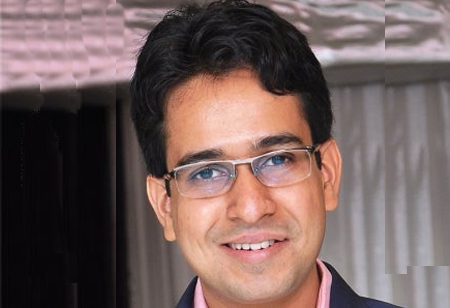 Sumit Sharma, Co-Founder, GoBolt, 0
Supply chains are the backbone of most organizations today. Running all the components of the supply chain as seamlessly as possible guarantees that businesses can deliver products and services on time, especially now when the outbreak of the pandemic has brought about supply chain disruptions and led to a tectonic change in demand and behavior of the consumers. SCM (supply chain management) incorporates a broad range of activities, thus, excellent attention to detail is indispensable. As a consequence, most firms' resource planning software programs are designed with modules and elements committed to supply chain management. From optimizing supply chains, running them flawlessly, and preventing disruptions that affect customer service, managers can do it all with the assistance of technology.
Undoubtedly, the pandemic amplified the requirement for tech-enabled and automation tools to efficiently manage all the challenges of SCM. It seems that businesses will continue to put resources aka invest in supply chain technology to address quality of data, understand fast-changing markets, costing, and supplier relationships, risk management as well as compliance. According to a study by Gartner, nearly 50 per cent of the global e-commerce enterprises will invest in, artificial intelligence, advanced analytics capabilities and real-time supply chain solutions by 2023. Evidently, by staying on top of all supply chain management trends and issues, organizations can ensure that their business can promptly adjust to these changes. Let's take a closer look at why Indian supply chain firms need to embrace growing trends in 2022.
Agility and Resiliency:
When it comes to the supply chain, agility and resiliency are two things that are fundamental to enjoying a competitive edge in the market. A few things that continue to force organizations to pivot are labor shortages, raw materials backlogs and capacity limits. According to a recent report by Capgemini, nearly 62 per cent of the respondents stated that supply chain resilience would be imperative in the wake of the global health crisis. An organization can build the resiliency of its supply chain in numerous ways. Agility, contingency planning, diversification, and visibility, defines a resilient supply chain. Including increasing or decreasing production, or setting up new channels of distribution. 'Agility' reflects how rapidly an organization can adapt to changes, while 'contingency planning' implies a course of action designed to help a firm respond to an event that may or may not happen.
'Diversification' applies to the obtaining items and transportation mode and accomplices that are used to moving those products. And here goes 'visibility'…
Visibility:
It would be more than appropriate to say that supply chain visibility has constantly been significant, and will be in the forthcoming years. Simply put, visibility is fundamental for strong customer service along with early spotting of supply chain trends and keeping issues from springing up. Consumer inclinations in contemporary times incorporate round-the-clock visibility. Not providing reports on shipments to retail accomplices or end users can have a significant impact on an organization's overall customer experience. Visibility can assist with satisfying disappointed customers even when there are uncontrollable factors like shortages and backlogs. For instance, it's much better to convey a client this message: "Sorry, your shipment is a bit delayed, but will arrive soon or maximum within three to four days at your doorstep." Besides, supply chain technology with visibility and updated automation capabilities assist organizations with saving time and liberating them to zero in on other more vital issues.
Upgrading the production network through innovation can assist with enhancing the processes and, perhaps, even aid in establishing a cooperative relationship with the clients.
Sustainability:
There are an increasing number of organizations focused on diminishing their environmental footprint, including their supply chains as consumer demands and other crucial factors. Fortunately, concentrating on the sustainability element can have numerous advantages. More up-to-date technologies such as utilizing automation for quality control and invoicing often reduce how much paper a business utilizes while additionally smoothing out other business activities. Incorporating reverse logistics processes into an organization's supply chain can likewise assist with bringing down its carbon footprint.
The bottom line
SCM organizations often lack visibility on a micro-level since they operate on an enormous scale. Upgrading the production network through innovation can assist with enhancing the processes and, perhaps, even aid in establishing a cooperative relationship with the clients. During such unprecedented times, technology can make all the difference in being able to conduct logistics operations effectively and efficiently. Optimistically, in 2022, organizations, regardless of their sizes, start to apply innovation-driven models across supply chain operations to systematically plan for the risks of SCM, product development, and sales lifecycles. It will give them greater trust in realizing that they are on the right path towards success.