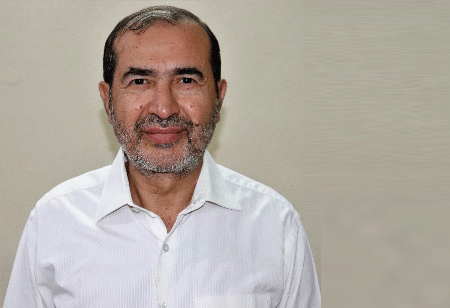 Arya Kumar, Professor & Dean, Birla Institute of Technology & Science, Pilani, 0
With a demonstrated history of working in the higher education industry for over four decades, Arya has strong professional skills in Business Planning, Analytical Skills, Lecturing, Market Research, and Management areas.
Indian economy with $2.8 trillion GDP at current market prices in 2018-19 is the seventh largest economy in the world. The aspiration is to touch a $5 trillion by 2024 i.e. more than doubling the GDP in coming five years. There have been impressive achievements in overall development and as suagement of poverty. This could have been far more dramatic by focused efforts and initiatives to empower women through higher education, skill development and participation in different forums. The consistent high growth of the economy would necessarily requires large proportion of around 48 percent of women population to participate in the work force which at present is just around 24 percent as compared to 79 percent of men.
Of the total workforce, females constitute just 21.8 percent as against world average of 39 percent in 2019. The economic empowerment of women is very much positively correlated with poverty reduction and making societies more prosperous. The estimates suggest that increase in women's labor force participation by 10 percentage points could add $770 billion to India's GDP by 2025. At present, it is just 15 percent of the total board positions and six percent of board Chairs that are occupied by women in leading top 158 companies in India. Globally, India ranks 120 among 131 countries in female labor force participation rates and continues to have relatively high gender based violence and
discrimination, in spite of multiple policy measures initiated by the Government.
The empowerment of women through higher education can go a long way in increasing the contribution of women in productive workforce and providing a sustainable higher growth rates resulting in overall development of the economy.
The world is changing beneath our feet, and it is past time to embrace a 21st century approach to advancing the rights & opportunities of women and girls at home and across the globe
The process of education coupled with learning outside the class through participation in different student driven clubs be it music, art, social service, entrepreneurship, cultural and academic week organized has resulted in producing highly acclaimed and accomplished alumnae across domains and professions be it academics, founding companies, corporate leaders, social services, creative writings and civil services. BITS is amongst the very few campuses in India that provides highly safe environment without any discrimination to girls on campus. There is no 'curfew' or 'in-time' to be back at hostel for girls. Of the total female graduates, more than 90 percent are productively engaged in professional pursuits.
The encouragement for women to pursue quality higher education coupled with policies to provide them equal opportunities and empower them to make their free choices would go a long way in making happy, healthy and wealthy families and societies leading to faster and accelerated overall development. It has been rightly said by Former US Secretary of State Hillary Clinton, who remarked at 2013 Women in the World Summit "The world is changing beneath our feet, and it is past time to embrace a 21st Century approach to advancing the rights & opportunities of women and girls at home and across the globe".