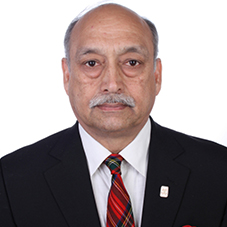 Global facility management industry is going under a revolution driven by new-age technologies and innovative approaches to support other diverse sectors. According to a recent market report, global facility management services market stood at USD 1,314 billion in 2018 and is estimated to generate the revenue of around USD 2,127.4 billion by the year 2027, growing at a CAGR rate of nearly 5.5 % between 2019 and 2027. The credit for such promising growth of the industry should be given to the companies who have started adopting a proactive approach instead of reactive and focus on end-user experience rather than facility centric.
Playing an important role in driving this wave of growth and development is Tenon Group, a multinational Integrated Facilities Management company which offers facility management, security services, electronic surveillance and remote monitoring services. Founded by Major Manjit Rajain, who now spearheads it as Executive Chairman, the conglomerate has six corporations under its name- Tenon Facility Management India, Tenon Facility Management UK, Peregrine Guarding India, Peregrine Guarding Singapore, Rotopower, and Soteria. Being at the helm of the group, Major Manjit is now involved in drawing and strengthening the trajectory of company's continuous and planned growth through acquisition and new business ventures. In an exclusive conversation with CEO Insights, Brigadier Rajan Oberoi, Global CEO, Tenon Group of Companies, walks us through Tenon's journey, uncovering the inside story of how a small FM service provider turned out to be one of 100 Greatest Brands in Asia (2018) and Brand of the Decade (2019).
Tenon Group is recognised as one of the top three players in the industry by the Big4 organizations. Can you please highlight some of the key features that set you apart?
For 25 years, Tenon has put its clients first which is one of our USPs. We have over 400 years of cumulative leadership experience and are the first Indian member of CAPSI, ASIS, APSA & International Security Ligue. Tenon holds the distinction of being the only corporation in Asia offering Integrated Facility Management
Services, Security and Electrical & Mechanical services to be featured in the London Stock Exchange (AIM) through the parent company Mortice Limited, registered in Singapore. Also, 80,000+ people strong workforce from more than 67 countries serves 2000 clients, over 12,000 sites spread across more than 300 cities. Being service partners to 11 top Global Forbes listed companies, the group with over 60 service lines and strong presence in three countries (with 75 offices) is managing over 350 million sq.ft. area.
As a responsible industry player, Tenon Group fully understands the importance of constant innovation given the market which has a very high level of churn & growth as well as statutory compliance challenges that are constantly brought forth of us. Keeping this in mind, we work on a continuous improvement (CI) approach wherein new innovation & technologies are identified across regions, departments & system.
Moreover, Tenon's Peregrine National Command Center offers advisories & alerts on security situations, which is the first-of-its-kind in the industry. It has a state-of-art Command & Control Center Soteria, the pioneer in Asia and amongst the best by International standards. Foreseeing the importance of applying analytics to business & security challenges, Soteria, our remote service and surveillance vertical, synchronizes smart technology to offer intelligent end-to-end remote surveillance & alarm monitoring.
Kindly throw some light on inspiration behind the group's inception and some milestones it has travelled through.
After serving in the Armed Forces (cavalry) with dedication for seven years, our Founder – Major Manjit Rajain decided to serve in the extreme counter terrorist environment of Jammu & Kashmir in the early '90s. His personal leadership became an example in the valley leading to taming the aggressiveness of the most hardened terrorists, making the valley a relatively safe place for the populace. Major Manjit's risk-taking streak propelled him towards a totally alien culture of entrepreneurship. Utilising the past
experience, he incorporated Peregrine in 1995 in India to provide manned guarding. Although security companies were mushrooming everywhere during that time, those security guards were unskilled and untrained. Major decided to provide the guards with proper training and imparting skills necessary to do this job. In fact, it was his foresight to introduce the concept of supervision on the job and adopt all statutory compliance which was not a norm at that period of time.

Major Manjit's vision for growth led to the business expansion and in 2007, Tenon Integrated Facilities Management Services was established. In 2009, he further strengthened the Group with the acquisition of a 20-year-old leading electro mechanical service provider Rotopower. Tenon's global footprint was broadened with the acquisition of O&G Group a leading UK based facility management company, and Singapore-based Frontline Security in 2015. His ideation to integrate smart technology with security solutions saw the launch of a new business vertical Soteria, the state-of-the art Control & Command Center, offering remote surveillance services.

Key Management:

Brig. Rajan Oberoi, Global CEO

As the Global CEO, Tenon Group of Companies, Brigadier Oberoi is responsible for all aspects of the various business verticals along with Tenon Group's long range development plans. He also oversees various methods of leveraging new technologies to enhance the deliverables of security solutions. Under his able leadership the Tenon Group launched Soteria. This world class remote surveillance command centre is responsible for an enhanced suite of services, processes, systems and technological capabilities to deliver the best customer proposition for security from every possible angle.

Offerings:

•Engineering Services: Critical Systems Management, HVAC & Electrical Services, Utilities Management

•Hygiene Services & Support Services: Housekeeping, Ground Transportation, Stores & Inventory Management

•Security Services: Manned Guarding, Logistics, Event Security, Canine Squads, Security Survey and Consulting, Critical Vulnerability Analysis, Executive Protection, Security Automation.

•Remote Monitoring Services: Remote Surveillance, Multi-platform Integration, and Realtime Incident Reporting.

Locations: 75 offices across India (Gurgaon – Headquarters), Singapore and UK