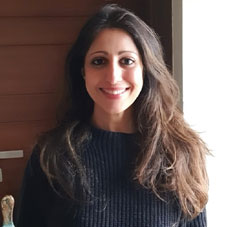 Art empowers women to breathe with a different kind of joy, perceptions, and perspectives. Women could reshape the art world if they comprehend and use their power. For centuries, women have progressed from being merely art inspirations to becoming more active in the creative arena by advancing in various fields of arts, fine arts, visual arts, and designs. Anika Khurana is one such example who is embracing every aspect of her inborn art and making a successful career out of it. Anika creates products through Asili intending to contribute a tangent of beauty and uniqueness to one's home and joy to their daily life, such as drinking from a glass or sharing a snack plate with family and friends.
Anika spoke exclusively to CEO Insights magazine about her passion for the arts and her entrepreneurial journey from Mombasa to India.
What inspired you to start your entrepreneurial journey in the hand-crafted art products sector and what drives you today?
I've always been creatively inclined even in school, I was drawn towards the Fine Art Section, which I thought I'd pursue as a career as I was naturally skilled in acrylic arts and fine arts. But when I got to that point in my life where I had to choose a career, I was driven to a degree called Multimedia Textiles. And it is collaborating with fabrics and media to create something new and exciting from those products. I think it's always just a desire to create and have that touch and feel and love of texture. That has always been a motivating factor for me. I was born and brought up in Kenya and completed my higher education in the UK. I decided to return home and see if I could bring some of my
experience and talent back to Mombasa. How Reliable Network Connectivity Can Make a Difference in Consumer Behaviour.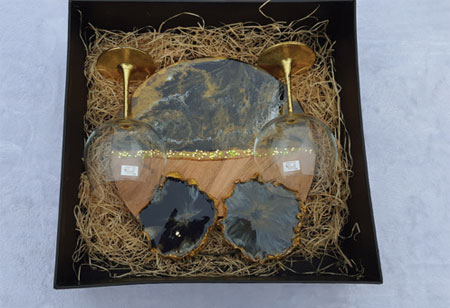 How would you define Asili By Anika and its position in the market?
In Kiswahili, the word Asili means 'nature'. As I previously stated, I am from East Africa. And much of what I do is influenced by my upbringing in my home. In Mombasa, you are surrounded by nature; you get to see the safaris, as well as the beautiful fauna and flora. As a result, it seemed natural to name my brand Asili, which connects me to my hometown. And that is what inspires me. Furthermore, I believe Asili is starting to gain popularity in the market. I've been trying to get it out there by doing a lot of pop-up exhibitions and getting a sense of how people are reacting because it's a fairly new business. It's a startup, and it started in 2020. I probably spent most of 2020 just learning the craft, and 2021 is when I pushed it out into the market. And I believe the turning point came when I had my recent Christmas pop-up exhibition, which I was very honored to be a part of, and I released that my art is being appreciated in the luxury market. Asili appears to be gravitating toward the luxury market.
My vision is to fill customers life with joy and admiration when they use my product
How does your company distinguish itself from the competitors, and what is its USP?
As per my observation, there aren't many artists who make resin art on the glass as I do. When people first see my art, they are drawn to the glassware, which piques their interest. Apart from that, it is mastering the resin art process, and the regular feedback I receive from my customers is that they like the finishing of my artworks. My glassware, wine glasses, and other
accessories are my differentiating factor and set me apart from other artists. I also create beautifully selected gift boxes of wine glasses (or any glass of choice), cheeseboards, coasters, and personalized/ customized glassware.
Asili By Anika's vision is to bring a touch of beauty and originality to the home, as well as a delight to the clients' daily activities. As the Founder, how are you devising strategies to accomplish the vision?
The vision is for people to be filled with joy and admiration when they use my product. Because when you have art around you, users should always be able to get lost in it and feel pleased when you look at it. As a founder, I want to accomplish this vision by simply pushing forward, experimenting, and generating new ideas that are unique to someone's home and can bring that person pleasure. That, I believe, is what my glassware art can do.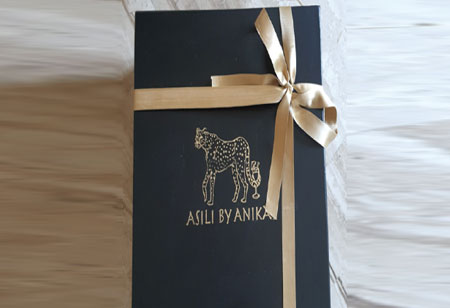 Given your extensive expertise, what advice would you provide to aspiring entrepreneurs in the same field?
The mistake I made was doing something very formulaic, such as exporting ready made fabric from the market and meeting market demand. I would tell people that unless you're happy, don't do something cookie cutter or humdrum just because you think it'll make you money. I'd say that if you have an idea and it feels unique to you, and it inspires you, take that idea and run with it. And you should look into it. Because if it inspires you, it carries weight and has something to offer to others.
Anika Khurana, Founder, Asili By Anika
Anika is the brains, heart and hands behind Asili by Anika. Anika creates Artisanal Handcrafted Art products with resin and other media for homeware, tableware, and interior design. Anika's products include beautiful handcrafted resin glassware, cheese boards, upcycled lamps, coasters, and artworks.