With the rapid advancements unfolding not just across the spectrum of products & services, but also across the technologies, and tools available, every individual is inclined towards hard skills development, while their soft skills keep fading away. Right from the childhood, we learn the soft skills merely by observing other people, since there is no formal education that edifies us on how to dress, groom, behave or speak appropriately. It is here the corporate training institutes come to the rescue, delivering essential life skills that can help people to succeed in their professional, personal & social, lives. One such aficionado is Auraa Image Management & Consulting (AIMC) that empowers people with a wide range of areas such as Image Management (Appearance, Behavior, Communication), Personality Development, People Skills, Soft Skills, Selling Skills, TTT and many others, under one roof. The firm organizes a fleet of experiential training workshops, team coaching sessions, and short-term & long-term assignments with the only motto of enabling corporate professionals to operate from a safe and secure zone internally and look great externally.

The foundation of AIMC was laid by Samira Gupta, the lead trainer, facilitator and mentor who truly understands the need and importance of managing self in the workplace. She is consistently trained by the best gurus, coaches, and mentors to enhance her capabilities and also hone her company's offerings better. In an exclusive interaction with CEO Insights, Samira has illustrated about the competencies of AIMC, its offerings and many other aspects. Here are the snippets!

AIMC was born of a very strong desire to make a difference in peoples' lives. Delineate on your company's journey so far along with the challenges encountered.

The very foundation of AIMC was based on infusing corporate leadership skills and people skills among people. So far, we have experienced a very rewarding and fulfilling journey regardless of the challenges we were posed with. However, in earlier days, some of the challenges we faced were the dearth of awareness about corporate trainings coupled with their low investment in human capital. Another challenge we faced was the client's desire to pack too many topics/modules in a single day sometimes, making it difficult for us to bring about the shift effectively due to too much happening and information overload for the participants. In most cases it was more of a 'tick' in the HR KRA's with no or low focus on the outcomes. But now, most of our clients greatly value what we bring to the table, being our regular clients. Our only aim is to continue building our offerings with augmented value and reach-out to more corporates to seamlessly create the positive difference in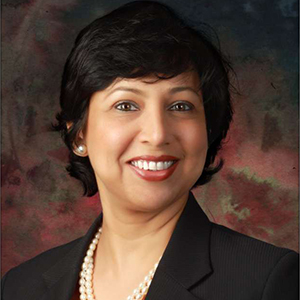 Samira Gupta
Founder, Chief Image Consultant & Executive Coach
peoples' lives with our highly customized and outcome based training programs.
Our only aim is to continue building our offerings with augmented value and reach-out to more corporates to seamlessly create the positive difference in peoples' lives
What are your thoughts on the significance of soft skills development?
Also, walk us through AIMC's offerings.
When you get out of your home and enter your workplace, it is less about you and more about others. Hence, how you dress, behave, speak and even move, matters a lot for your success as well as the organization's success. One must stand-out amidst the mushrooming competition not only through his/her technical skills, but also through appropriate self-presentation and good mannerisms. Understanding these prime factors, we at AIMC offer a wide range of essential life skills to people among which we accentuate on Business Dressing, Business Grooming, Business Etiquette and Business Communication. We incorporate these four elements under our services – Appearance & Impression Management, Behavioral Skills, Interpersonal Communication & Emotional Intelligence. Our distinctive offering is Selling-Negotiation-Closing skills in the luxury products & services industry, while we also cover Conflict Management, Work-Life Balance, Time Management, Stress Management, Goal Setting, Transactional Analysis, Train The Trainer (TTT) and many other areas.
Brief us about the idiosyncrasies of your corporate training programs and trainers.
The chief reason our trainings are so successful is because we integrate the science, art and tools of Image Management, Soft Skills,
Life Coaching and NLP on the same platform, which indeed delivers people the 'breakthrough' or 'why' of the concepts we teach them. We always ensure to keep the learning process simple and easy to understand while emphasizing on the outcome and delivery of accumulated content. To do so, we deploy the right tools such as self-assessments, psychometric instruments, role plays, activities, games, real-time relevant examples, demonstrations, and others besides some powerful NLP coaching tools. On the other hand, the content we incorporate is assured to be kept relevant, impactful, authentic, and of world-class quality while tailor-making it as per the clients' requirements. Above all, our true success is when we behold the real results such as habit change, better dressing, grooming, behaviour, and effective communication among the people we have trained.

All our trainers are certified and experienced, hailing from streams such as Aviation, Hospitality, Finance, Business, and Corporate, across India. They undergo a rigorous selection process while they are regularly trained and personally mentored by the founder herself to deliver exceptional learning experiences.

What future plans do you have for AIMC?

Our prime goal is to train employees of at least 500 companies in the coming year apart from our current portfolio. We are also working in tandem with universities and management schools like Amity University, O.P Jindal Global University, FORE University, GL Bajaj, GLAU, DLF Foundation and many others to ensure that the passing-out MBA/BBA/Law/Engineering students are made 'corporate ready' before they embark on their corporate journey. Moreover, we are consistently building an army of qualified, capable trainers, facilitators and coaches with world-class standards through our TTT Certificate Programs in the area of Image Consulting, Behavioral Skills, Communication, Life Coaching and Personality Development.

Key Management:

Samira Chandra Gupta,

Chief Image Consultant, Executive Coach, Founder

Backed by 24 years of profound corporate experience, Samira is an epitome of a business leader with the penchant to learn more each day, positive attitude, forward thinking, and a lot of other empowering & motivational traits.

Office: Gurugram

Services: Image & Impression Management, Executive Presence, Business Dressing, Business Grooming, Business Communication, Business Etiquette, Selling–Negotiation-Closing Skills, Emotional Intelligence, Leadership Skills, and many others