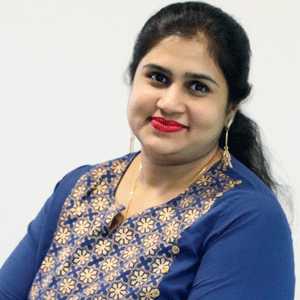 The corporate world is moving away from the creativity-stifling militaristic leadership style, where entering into the leader's room is akin to stepping into a lion's den. We are even witnessing a new breed of leaders who lead their packs from the front by demonstrating what needs to be accomplished. Chirutha Dalal (Co-Founder & COO, Pay1) is one such true leader, who has been catalysing innovation by wielding the power of leading by example. Taking a different route from merely giving orders to people, Chirutha shows them how it should be done, so her people can follow the cue. But don't mistake this attribute for micromanaging, because one of her defining traits is vesting trust in her workforce, which boosts their confidence level to surmount a challenge and encourages them to take ownership of their duty.
With more than five million monthly unique customer footfall and 50k active merchants spread across 350 cities, her venture Pay1 has been ensuring financial inclusion by transforming the merchants in the unorganized segment of suburban & rural India into micro entrepreneurs. In an exclusive conversation with CEO Insights, Chirutha shares about her entrepreneurial journey, leadership attributes and more. Here are the excerpts:
What inspired you to embark on the entrepreneurial venture and how has been the journey so far?
In 2010, I along with a couple of my colleagues founded SMS Tadka, a SMS content publishing company. Though it sold very well in the local areas, the lack of offline distribution network to channelize the product hindered us from scaling-up to the next level. However, it turned-out to
be a blessing in disguise, as it revealed us the dire needfor an offlinedistribution channel that would allow to publish digital goods and offer it to merchants.

"I'm a strong proponent of open-door policy. Anyone can walk into my cabin directly to discuss about a problem or a new idea they would like to try"

We started-off Pay1 in early 2012 to facilitate the retailers to perform mobile recharge, DTH & bill payment. Our first distributorship started around 2012 and we had been growing at a vehement phase until 2017. In 2018, we felt the need for transforming into a platform-centric company, which helped us to ramp-up our portfolio from four products to 15 services - money transfer, flights, hotels & railway booking, bill payment, PAN cards, banking services, insurances, chit funds,loans to our retailers & distributors and more.

Please tell us about your team and how do youleverage your experience to lead them.
I kickstarted my career as a UI/UX designer and have touched various milestones as a web designer and senior product manager, through out which I have been designing user centric design solutions for numerous products. This experience has been helpful in guiding Pay1's design team, which has been proficiently crafting apps with highly intuitive user interface that can be easily understood by even the merchants in the remote rural areas.

We also have an in-house tech team that delivers the products and ensure smooth operation 24x7 & data security using cutting-edge technologies, stringent data access protocols & encryption at database level. As we deal with huge volumes of transaction (more than Rs.2000 crore in 2018), we have deployed a proficient backend customer care team & an activation team.

Please tell us about the leadership traits.
I'm a strong proponent of open-door policy. Anyone can walk into my cabin directly to discuss about a problem or a new idea they would like to try. I give them ample room to think aloud. As they know that we are always open to new ideas, they
unhesitatingly bring-up creative ideas to the table. I also believe in setting realistic goals and clearly defining them to the team. A very high target would demotivate the team, while a too low mark would prevent them from achieving their best.

I'm an avid reader and nurture a network which keeps me abreast of latest industry trends & technologies. Besides sharing my knowledge with my team, I also send our people to various seminars and learn from them.

Women leadership in the retail tech industry is quite a rarity. How do you feel to be one of the leaders spearheading many projects at Pay1?
Though women in this era are seen leading in lot of industries, unfortunately retail tech hasn't seen many women leaders. I feel great to be at a place where all the members at Pay1 look-up to me and value my suggestions, but not seeing many women here is disheartening for me. We give equal leadership opportunities to women at Pay1, where in 40 percent of our employees at the top level are women.

Kindly throw some light on the future roadmap of Pay1.
We have been hiring numerous field resources to activate the micro entrepreneurs in the suburban & rural areas. We are also looking forward to establish strategic tie-ups through which we can cater to such tiers. We have recently tied-up with UP Co-Operative Bank, with whom we will be helping the 4000+ credit societies in those tiers. We are in constant outlook for upgrading our platform by integrating the best of the services that can add value to our retailers.

Key Management
ChiruthaDalal, Co-Founder & COO
A serial entrepreneur who has co-founded & managed multiple startups, Chirutha leverages her 15+ years of experience to strategize, conceptualise & execute ideas for the retail tech platform, ensuring a smooth flow of operations & services and developing efficient internal processes at Pay1.

Office:
Mumbai