All the way from 2.5mbps era in 1989 to the current 100 GB era, Dhananjay Collur (Founder & Managing Director) has been proficiently and unfalteringly steering Computer Factory – a Bangalore-based Managed IT Services Provider, through all the peaks and valleys of the IT industry. The company today stands tall as a professionally managed, process driven technology company with a strong financial background.

Dhananjay realized that the company is better equipped to be a localized niche player rather than dispersed geographical operations. With 120 people across Bangalore and Chennai, Computer Factory caters to a unique set of SMB clients (40-50 organizations) in these areas who have 50-500 computers. Plans are afoot to start Hyderabad operations. Following are the excerpts of an exclusive conversation Dhananjay had with CEO Insights illustrating Computer Factory's professional approach and future plans.

Kindly throw some light on your professional background and how it helped you to mould the company.

I was bitten by the entrepreneurial bug ever since I earned my engineering stripes from IIT-Kharagpur. However, I got the opportunity to embark on my entrepreneurial venture after eight years of experience at various organizations. Despite being technically qualified, I switched my career from software programming to marketing after a year and I went through various stages of marketing (distribution, franchise & dealership management). This marketing expertise helped me to build Computer Factory from ground-up, whereas my technical prowess facilitated me to position the company at the forefront of technology.

Please tell us about the unique elements that distinguish Computer Factory from other players.

Certified for ISO 9001 since 1997, we have always ensured quality driven service delivery through a process-driven approach. Computer Factory's key employees administering the whole service delivery have been with us for over 20 years which also ensures human continuity. Training is a continuous process at our company, and we schedule internal training program every Saturday for the technical staff, besides regularly sending them for certification courses from different vendors. We also have documented processes for managing IT infrastructure of customers with SLAs and KPIs.

Kindly tell us about the challenges faced by Computer Factory, and how do you overcome them?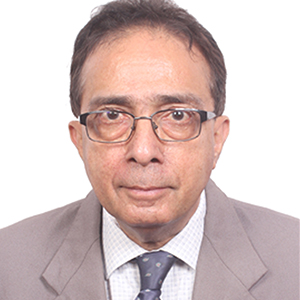 Like all organizations of our size, we too struggle with talent attrition. We have been able to keep the core team at the top & mid layers intact with retention strategies like incentives. However, our first layer keeps getting pinched by bigger players like Oracle or IBM after they have gained experience at Computer Factory for a couple of years. On a positive note, we have employed more than 2500 people over the past 30 years. I'm glad we have contributed to our country's employment generation in line with my alma mater's motto 'dedicated to the service to the nation'.
We continuously measure key data such as resolution & response times, conduct bi-annual customer satisfaction audit and take installation feedback


How do you ensure to constantly maintain the quality and timely delivery of your services to the customers?
It all boils-down to taking preventive & corrective actions through well-defined processes and proper data utilization. We continuously measure key data such as resolution & response times, conduct bi-annual customer satisfaction audit, and take installation feedback. If we find any skew in statistics, Example - dip in customer satisfaction score below 95 percent, we drill-down to analyse the root cause and fix it. To pinpoint the problem easily, the reports are segregated into categories like technical capabilities, engineer interaction, problem solving capacity and other parameters.
Holding ISO 9001:2015 policy as our roots, we branch-out different policies, objectives, processes & KPIs for all the departments with a top-down approach.
Through commitment to continuoul improvement, we try to eliminate deficiencies. We keep-on improving our processes through monthly meetings, weekly reviews and biannual management review meetings.

What is the future roadmap set for your company?

For this year, we plan to dedicate a separate vertical for security management in light of the increasing intensity of security threats. Our current operations of networking, integration & managed services already cover the security management aspects such as implementation of firewalls, antivirus, point security systems & physical surveillance, data security, analytics and 24x7 central monitoring services. But we intend to enhance our expertise in all areas of security management with special focus on preventive & anticipative techniques and bring all the security management services under one umbrella.

There is also a spike in demand for managed cloud-based services from our customers. Already using cloud-based solutions for some of our internal operations (like ticketing system), we are geared-up to partner with large cloud players to bring the best practices of data centre for managing security. We wish to grow organically as well as by integrating more such verticals and upcoming technologies.

We are committed to constantly assess risks, mitigate them, identify opportunities, and build upon them. This is a continuous cycle.

Key Management

Dhananjay Collur, Founder & Managing Director

Dhananjay has been serving as a committee member of IIT Kharagpur Alumni Association Bangalore Chapter for the past 15 years. He has been running CSR Light For Education for IIT Kharagpur Alumni Association since 2010, been the founding member and Secretary for IIT Alumni Centre Bangalore, and past president of Association for Information Technology, Bangalore

S. Ranganath, S Venkatesh, G Rajkumar & R Thyagaraj, Senior Managers

Locations: Bangalore (Headquarter) & Chennai

Offerings: Server Management, Network Management, Mail Management, Security Management, Storage Management, Vendor Management & IT Asset Management