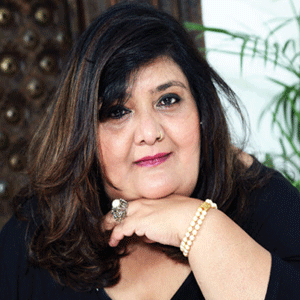 Despite the glass ceilings of 70s, Dipali evolved as a strong woman, personally & professionally, amidst an ecosystem of prominent personalities in the corporate world. Three decades later, by augmenting global exposure and corporate experience to her passion, but with no dilution in spirit, she realized her dream of making the lives easier for employers & employees inthe corporate realm in 2012 by incepting Les Concierges – an organization focused on delivering a slew of services to ensure better work life balance of employees.
In her steadfast pursuit of success, Dipali later germinated another organization – Club Concierge, which offers customer engagement & loyalty solutions. She has indeed been a constant learner who has made a habit out of chasing and conquering the unimaginable triumphs and realizing her dreams. No wonder Dipali has emerged as a true leader who inspires the people around her to dream, empower themselves, and succeed. CEO Insights interviews Diplai to explore more about her success anecdote.
How has been the journey so far and what helped to you to chisel yourself as a passionate leader who influences and inspires the people around?
Absolutely amazing! It's not only that I was able to work with some great people, but also I got the
opportunity to meet, converse and work with some of the brilliant minds at the helm of Essar Group (where her career started in the HR Dept.). It then made great sense; for example, knowing why someone decides to become an oil rigger, pursue accountancy or spend hours on choppy seas to make a career, changes your perceptions. That was the greatest education beyond the academic qualifications. The ability to understand what motivates, what spurs, and what builds others is probably the greatest skill I possess today, and it is because of the incredible journey that I have been on.

"I dreamt of a workplace with smiling faces where employees were free from stress and a prolonged list of things-to-do"

You commenced your entrepreneurial journey right after the dawn of 21st century wherein hurdles were huge in magnitude. What inspired you to pass through the tunnel?
I dreamt of a workplace with smiling faces where employees were free from stress and a prolonged list of things-to-do. This dream involved my team of magicians who made this happen for them, and that was the inspiration behind my first business enterprise: Les Concierges. It took several knocks on a door to initially make them acquaint that we are the ones who can save them (organizations) time, and drive their employees' happiness or customer-loyalty. But with time, experience, and positive testimonials, challenges became opportunities that fuelled our business. India's Midas: Rakhesh Jhunjhunwala's interest & one-time infusion in my company was also a boon to set the company on the right track.

How do you channel your wisdom into your organization in terms of delivering quality deliverables and competitive services?
We are top-of-the-line engagement professionals with a solid background as concierge – a profession known to provide services at a much higher level of quality than the typical customer service delivery. We have a highly scalable proposition and remarkable high-tech platforms in place. Adding to this is the fact that we can relate immediately to our clients as well as their end-users alike with a global delivery service model, world class infrastructure, supplier networks, marketing assets, and supporting technology. This provides us a significant competitive advantage, while we focus on servicing customers from a contextual(as opposed to a product-based or
transactional) perspective both within India and globally.

The support from the family is a matchless pillar in every entrepreneurial journey. How strong has been their support in your personal& professional journey?
A very rebellious grandmother (who passed away last year at the age of 104), a determined mother with a never-give-up attitude, an incredible best friend husband, and two beautiful kids have been my strength and support system; not to mention our 13 dogs that complete our home. When you follow & strongly work towards your dreams, driven by passion, the line between work and life fades away. Family for me extends to the 1000 plus people in our different firms.

What's your strength that helps you the most in this journey and what are your weaknesses?
My greatest strength is my passion to be connected with the core soul of people regardless of age, gender, race, and place of residence. You will see me in the park, walking with senior citizens having an animated discussion on Indira Gandhi, and also working with a bunch of tweens discovering the world through their curiosity. You will see me on the slopes of the Nilgiris working with a bunch of tea-pluckers learning their ways and behind austere board rooms in corporate houses working towards building their brand loyalty. On the flip side, my weaknesses include my intolerance to divisive, undemocratic, religious focused politics & polarizations, and not being politically diplomatic every time.

What keeps you fresh and inspired every day?
It's my enthusiasm to learn something new every day; be it ten lines in Spanish or the rationale behind the car tires being black. I am also a foodie, and I enjoy a hearty meal of steaming hot rice & chilliest of all chicken curry. I have a soft spot for prawns and my favorite vegetable is bitter gourd. My mum is the world's best cook and responsible for our shape and size.

Key Management:
Dipali Sikand, Founder
An alumna of St. Xavier's College, Mumbai, Dipali boasts of an amazing professional journey impeccable experience spanning across three decades.

Headquarter:
Bangalore
Offerings:
•Employee loyalty solutions
•Customer engagement solutions