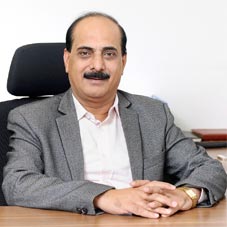 Tremendous credit to the seismic changes in the global economic scenario and the perpetual influx of new technologies, nowadays, talent acquisition and retention has topped the chart as the most challenging aspect for an organization. Striving to build a skilled & loyal workforce, many of today's organizations vest keen emphasis on inculcating an inspirational work culture that ascertains an engaging and fulfilling experience for their greatest assets ­ employees. A healthy work environment would encourage the employees to become the best version of themselves, which in turn can work wonders for the organization in terms of productivity and innovation.
Undeniably, a well-defined career trajectory would bestow them with a sense of purpose and set them on the path to self-development, apart from turning them into the organization's brand ambassadors. Hence, it is imperative for organizations to implement HR policies that handhold them on this pursuit to achieve professional progress. Hindustan Zinc Limited (HZL), India's only and one of world's leading integrated producer of Zinc, Lead and Silver, is one such progressive organization that empowers the continual success of its employees by deploying well-rounded HR policies. The significant benefits a prospective talent derives from the company include a vibrant working culture and a chance to innovate, make a difference, discover their true potential and realize their professional dreams. Furthermore, HZL also provides a good quality of life in its townships with all modern amenities.
Being a Vedanta Group company, HZL effortlessly attracts the brightest talent from the best universities & organizations. Vedanta's DNA emphasizes on characteristics that everyone associated with the organization must be Smart, Humble, Hungry and possess Speed. The company has empowered its business units to act as individual organizations with the SBU directors leading these units, which ensures independent decision-making and enhanced operational excellence. "Apart from the centrally-driven programs, all units have their own initiatives devised according to their requirements. Therefore, we have a diverse but inclusive culture across our organisation," asserts Sunil Duggal, CEO, Hindustan Zinc.
HZL fulfils its vision of developing its people and partnerships by focusing on leadership, business partners and young & diverse talent by deploying right management in place, improved diversity across levels, effective skill development and creating an engaged workforce. "A prospective talent is aware of our robust hiring policy, which looks for a meritorious candidate in academic background, excellent personal profile and a leadership potential. The average age in the company is decreasing each year, and young people are given a lot of responsibilities regardless of their experience," proclaims Sunil.
Growth From Within
HZL's guiding principles are based on the values of Entrepreneur-ship, Excellence, Trust, Innovation, Integrity, Respect and Care. The company communicates to its employees that the people, their innovative spirit, ethics, transparency in their work and commitment to community are the key factors for organization's growth. A strong proponent of `Growth from Within', it provides ample opportunities to emerging talent within HZL, and external hiring is limited to niche technical or advisory roles and for skill sets that couldn't be found internally (currently less than 10 percent are lateral hires).
There's also Internal Job Posting, where other Vedanta unit employees can apply to positions at HZL. "People at HZL look forward to their growth-oriented work, as they are motivated every day to look for new solutions to old problems. Independence in ownership & decision-making freedom has always been the hallmark for our employees," adjoins Sunil. For instance, take Laxman Shekhawat, who joined HZL as a Graduate Engineer Trainee when it was still a Public Sector Undertaking, and rose through the ranks as a Mining Engineer, Mines Manager, Exploration Site Head, Unit Head and COO for Mines to finally become the Director ­ Operations for HZL, over the past 30 years.
Furthermore, well-performing employees are recognized at their locations or organization-level, with many platforms (Spot recognitions, employee of the month, CEO Kitty and Asset Optimization awards, among others) both at HZL and Vedanta-level, to prove their mettle and take-up new responsibilities. The V-Build initiative driven across the group, for example, focuses on young talent capable of taking-up roles of project managers and independently driving high-impact projects. While the ACTUPs initiative helps HZL to identify young
business leaders through rigorous assessment centre process (comprises Business Case Study, Behavioural Interview, Personality Tests and Group Exercises), the growth workshops identify the future leaders among the mid-managers for enhanced roles across the Vedanta Group.
Overarching Learning & Development Initiatives
HZL follows a 10 percent Structured Learning, 20 percent Learning from Others, and 70 percent Learning on the Job model of L&D. Besides classroom training and e-learning, the organization provides exposure-based learning through job rotations, enhanced roles, shadowing senior leaders, group learning through projects, research, brainstorming and exposure to Vedanta Group. Strongly believing that learning begins at the induction stage, HZL has deployed a one-year learning curriculum for its Graduate Engineering Trainees with a 55-day structured program, followed by live project stints at different locations. It has tied-up with ASQ to provide six sigma training for all GETs (Graduate Engineer Trainees) to build a process-oriented work culture.
HZL's guiding principles are based on the values of entrepreneurship, excellence, trust, innovation, integrity, respect and care
The company's online Learning Management System permits the employees to register for the training/learning sessions announced monthly. Other ongoing L&D initiatives include global bench marking visits, mentoring programs, managerial effectiveness sessions, and individual & group coaching for mid to senior leadership. Additionally, HZL frequently partners with global organizations for providing employees with certifications, whether in core operations like mining and smelting or enabling functions like Finance, Marketing, Commercial and HR. It has recently introduced Work Integrated Learning Program (WILP) with IIM Udaipur and BITS Pilani for PGDM, M.Tech and B.Tech degrees for employees.
In fact, it is the company's in-vestment in employee development which has enabled it to earn re-cognitions such as Significant Achievement in HR Excellence conferred by CII and India's Best Places To Work by Great Places To Work institute. Taking it to the next level, HZL took a great leap in the growth journey to become a Technology-Driven Company by strengthening Technology & Innovation as a part of the sustainable growth plan, which comprises of verticals such as Central Research & Development, Business Excellence, PMO, Milling Excellence, Integrated Collaboration Centre and Digital & Automation. HZL fosters a continuous learning mindset and ensures that each employee owns their development. Managers actively contribute to the knowledge transfer and capability building through a structured process of training from in-house subject matter experts.
Well-Rounded Policies
"Each employee is encouraged to be a safety champion, the prime example being our CEO taking-up the additional role of Chief Safety Officer," remarks Kavita Singh, Chief Human Resources Officer, Hindustan Zinc. Besides providing proper safety equipment to employees according to their requirement, the company also conducts regular safety townhalls, periodic safety trainings at locations, safety alert mailers, safety innovation journal and even option to report safety violations through the in-house HZL One App. Safety Awards and Near-Miss Reporting Rewards are awarded to employees showing the highest safety standards at HZL.
Apart from hospitals and specialized medical staff at locations, every year, the company sponsors safety, emergency rescue operations, and first aid certifications to a substantial number of employees to stay emergency-ready. HZL further ensures a safe workplace by regularly monitoring ambient air, hygiene and ventilation system at workplace. As a cherry on top, employees are awarded a free detailed medical check-up for their birthday to keep them updated on their well-being.
The company that empowers its people with periodically reviewed HR policies and open-door policy also provides them a wealth creation opportunity through Vedanta Ltd. Stock Options. HZL also covers health insurance & personal accident insurance for employees and their dependents. To maintain a healthy work-life balance, employees are encouraged to avail leaves, apart from the mandatory holidays. Being a diverse company in terms of geographical mix, all festivals are celebrated with equal aplomb at HZL. Moreover, company/business unit milestones are celebrated and managed by Employee Engagement Committees across locations.
All HZL locations are residential, have well-maintained guest-houses and are fully equipped with canteens, gyms, clubs, both indoor and outdoor courts for sports like basketball, tennis and others. The company hospitals are in place at all the locations with full-time doctors
& 24-hour ambulance facilities at hospitals as well as units. HZL has a residential foot-ball academy with world-class facilities at Zawar and the country's first ever `technology-hinged foot-ball training' centre. Zinc Football has set-up community football schools across six operating locations with over 2,000 children receiving weekly football training from certified coaches.
Kavita Singh, Chief Human Resources Officer
Moreover, HZL instils a feeling of togetherness by providing residential facilities, sports courts and club houses at all of its locations. This is further nurtured by inviting families of employees who are recognized for their performance, inviting them to office whenever there are festivals or other occasions through programs like Coffee with Spouse, or inviting parents to the workplace, which allows the family members to get to know their spouse's/ward's work environment.
Being socially responsible is in the DNA of HZL. The company is currently reaching-out to over 500,000 people in 184 core villages of Rajasthan and five in Uttarakhand through various CSR projects such as Sakhi (empowering rural and tribal women), Khushi (improving children's nutrition-health-education), Yashad Sumedha Scholarship (encouraging education at a large scale), Jeevan Tarang (providing skills to special children) and many more.
"A strong proponent of `growth from within', HZL provides ample opportunities to emerging talent within the company, and external hiring is limited to niche technical or advisory roles"
Diverse & Inclusive Culture
HZL's leadership is open and accessible with utmost respect for individual dignity. Besides organizing monthly group & business EXCO (Executive Committee) meetings, quarterly CEO townhalls, safety townhalls and others, CEO & business unit leaders also hold regular connects with different demo-graphics of employees throughout the month to ensure transparency and trust. Consciously striving to drive diversity & inclusive culture, HZL has appointed Lead Diversity HZL to lead such initiatives. Besides having internal job posting for diversity candidates (in marketing, finance & commercial functions), the company also has six-member-strong Women Councils at each business unit, coached by an EXCO member to engage, collaborate, unleash potential and develop future leaders among these female powerhouses.
"Each employee is encouraged to be a safety champion, the prime example being our CEO taking-up the additional role of chief safety officer"
Likewise, its `Women In Mining' initiative supports and encourages women engineers & geologists going underground in the mines. "With more women entering the workforce, we are making working conditions easier for them by providing facilities to help balance their personal and professional lives. We strive to deploy a gender-neutral hygiene environment inside the premises of our mines," Kavita adjoins. Furthermore, HZL also has creche facilities, sanitary napkin vending machines, self-defence training and other safety measures for women employees.
The company not only provides online platforms like V Chat, anonymous whistle-blower app to raise concerns and displays the details of POSH committee at all locations, but also treats all received cases with utmost urgency and seriousness. "Our workplace comprises of 14 percent gender diverse workforce. We have 39 women leaders holding critical management positions at HZL, and the number is increasing steadily. We intend to increase the female populace in hiring mix from 18 percent to 30 percent," concludes Kavita. With such laudable policies, HZL displays a tremendous potential to grow along with its employees, as it has all the ingredients to attract the best brains of the industry.
Locations:
Udaipur (Head Office), Bhilwara, Rajsamand, Ajmer, Chittorgarh, and Pantnagar (Uttarakhand)
Operations:
Mines, Smelters and Power
Products:
Zinc, Lead, Silver and Sulphuric Acid
Having joined as a GET in 2010, I was the first female shift engineer in Agucha. The journey so far has been both enriching and challenging, giving me the satisfaction of achievement in a male-dominated field.
- Varsha Chauhan, Head-R&D Rampura Agucha Mine
Equipped with latest productivity tools and technology, I continue to explore and utilize my inherent capabilities at fullest. I have witnessed outstanding performance achieved through various employee-friendly policies and schemes.
- Malay Goradia, Lead-Central AO