The analog era is behind us and the world is gradually transitioning into becoming a largely digital space. With the reach of the Internet widening with every passing day, the global business world is also in a rush to embrace digital transformation. Unfortunately, young professionals walking into the corporate world for the first time are not well equipped with the digital skills required by today's industry. Having identified the dearth of digitally skilled resources, Karan Shah, an experienced digital marketing expert laid the foundations of Indian Institute of Digital Education (IIDE), one of India's premier schools for digital marketing.

The Mumbai headquartered organization that specializes in imparting digital skills to students and working professionals alike began its journey by conducting six month long digital marketing courses. For the past two years, the company has steered its attention towards building customized trainings for corporate players. Having already worked with a plethora of clients from varied industry verticals such as real estate, advertising agency, automobile, health & beauty among others, IIDE is striving hard to fulfill its vision of imparting digital education to India's youth and building a digitally skilled workforce.

In an in-depth conversation with CEO Insights, Karan takes us through IIDE's journey so far, the company's unique training process and spills the beans to what's in store for the company's future.

Tell us about the training philosophies adopted by IIDE for educating students and working professionals.

We understand that when it comes to training individuals for industry skills, practical knowledge takes precedence over theoretical knowledge, more so in terms of working professionals who need to implement these teachings practically instantly. Therefore, we design our trainings keeping in mind the same. Not only is our curriculum for students updated with the latest industry trends but we equip the youth of today with the skills that the industry requires. Additionally, we help them work on live projects for six months; every student is given a project where they have to work on redesigning digital marketing strategies for leading brands. We then invite top agencies from Mumbai to come and hire them. IIDE also actively equips students with soft skills to prepare them for interviews and the entire placement process.

Considering that training working professionals from corporates is very different from working with students, how does IIDE go about structuring custom training curriculums for corporate clients?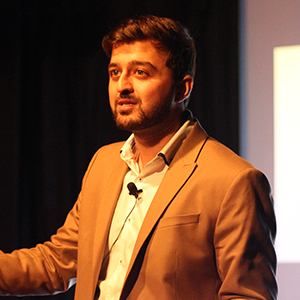 Not only is our curriculum for students updated with the latest industry trends, but we equip the youth of today with the skills that the industry requires
While the training curriculum for students is more generic in nature, the training that we design for our corporate clients is very industry specific. The process usually begins with a corporate client approaching us with a particular business objective that they want to achieve through this digital training. Some might want to focus on execution, some would want to learn at a strategic level, someone might want to understand industry trends while some might want to learn advance steps. We understand their requirements and one of our expert faculty develops an outline, which is then discussed with the management. The discussion is generally broad, because we have to decide the number of students to be trained, the number of hours required and the number of days the training would span. Then we go in deep and interact with a few participants who are to be trained and discuss their daily problems, the activities that they are involved in and their current level of digital understanding.
Based on the feedback, we tweak the outline and design workshops that might span from three hours to three days based on the needs of the client. We also keep in mind that every company and every individual has his own set of challenges; we map them all together and customize the training accordingly.
Teachers and trainers form the most integral part of any education institute. Throw some light on how trainers at IIDE contribute to the entire training process and also tell us about their expertise.
We put in a lot of work in designing every single training outline and our entire team help build the training curriculum. For an instance, our lead trainers and teaching assistants look for case studies, competitor analysis and latest industry trends
in the industry to strengthen the curriculum. We have a team of in-house trainers with over 16 years of training experience. Our trainers also hold ample industry experience of working with major brands, which helps them give more weightage to our training. For an instance, our lead trainer has designed the first look of Pepperfry and has worked with brands such as Quiker.

Take us through IIDE's journey so far and how do you plan on expanding in the near future?

Our journey began six years ago with the objective of imparting digital education to the country's youth. Initially we worked with students and working professionals and trained over 300-400 students every year. Since then we have expanded our reach to having three centers across Mumbai and the number of students benefiting from our training has increased to 700-1000 per year. Additionally, we have also added programming and design courses in order to increase our impact on the student community in India.

Over the course of time, we were approached by various corporates to train their employees in terms of specific digital marketing skills. Reacting to the demands of the clients we added customized training in digital skills for corporate clients in our list of offerings. Since then we have successfully conducted various trainings for companies such as Mahindra & Mahindra, Ajmera Group, Social Kinnect, Estee Lauder and Abbott among various others.

We realize that the vertical holds immense potential as digital transformation is no longer a luxury but a business necessity. However, we are approaching our future growth with caution and are focused more on ensuring the quality of services rather than focusing only on numbers.

Key Management:

Karan Shah, CEO
Karan is a tech enthusiast, a public speaker, and the founder of the Indian Institute of Digital Education (IIDE) & Goodlife Education. Since eight years, his efforts have impacted thousands of lives by managing to train more than 25,000+ students/employees in the field of Digital Marketing.

Offerings: Digital Marketing Course, Digital Designing Course, Coding Course, and Customised Corporate Training in Digital Marketing.

Office: Mumbai