Mandar C. Pathak: A Global Leader Accomplishing Challenging Engineering & Operations With Skills And Expertise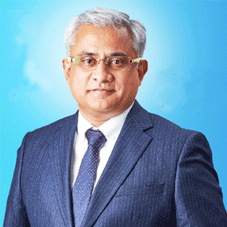 Petroleum Industry Operations is known only to a limited extent in India, but there are so many interesting operations and exciting projects involved in this industry. The techniques & tools that are required for these operations are complex and advanced; and that leads to many other small-scale industries which in-turn makes the petroleum industry very vast.
`Manan' is a Woman headed MSME founded in the year 2017, offering `Well Engineering Consultancy' for Conventional / HPHT/ Deepwater/ ERD wells. These services are offered with quality assurance as it is led by group of pioneers. The Captain of the organization is a global consultant and is very well known in the Oil & Gas industry. Mandar C. Pathak is the founder of `Manan' along with his wife Aparna. He is a Petroleum Engineer by profession, and an Oil Well Engineering subject matter expert. He is also an Expert Witness for International Arbitration. Mandar has a privilege of being amongst a very few Indians to be involved in deep-water drilling operations and challenging HPHT wells. He has also worked for globally recognized organizations like Transocean, Cairn Energy and Blade Energy with a cumulative experience over 28 years.
Engaging in an exclusive interaction with the CEO Mandar C. Pathak; he shares the insight into the working in Oil & Gas Sector.
Give Us A Brief Detail About Your Educational Background And Professional Background And How Has It Helped You In Your Journey So Far?
I have completed my Bachelor of Engineering in Petroleum in 1992 from Maharashtra Institute of Technology Pune. At that point of time, Petroleum Engineering was not much understood. My relatives and friends did not know about this industry and also about such an academic degree, and asked me if I was going to produce Petrol & have my own petrol pump. I had to laugh it away, then.
However while going through my engineering studies, I developed a thorough knowledge of Oil & Gas industry and the role of Petroleum Engineer in it. Today I am glad to apply 100% of what I had learnt during my collage days. I started my career working as a Mud Logger in Andhra Pradesh KG basin. This work experience gave me a good idea about the Oil Well Drilling Operations. Later I worked as an MWD supervisor and Directional Driller (trainee). This job gave me a good exposure to the entire supply chain, from bidding for work, executing and import/export procedural understanding. My big break came with Command Petroleum in 1996, where I joined as a Drilling Engineer. Later on, I worked for Transocean as a Deepwater Drilling Manager, and then as a General Manager (Deepwater & HPHT) with Cairn India. My latest stint was as a Regional Manager-SE Asia with Blade Energy Partners. It was after this huge experience, I thought of starting my own company.
What Are The Strategic Guidance And Direction To The Board To Ensure That The Company Achieves Its Vision, Mission And Long-Term Goals?
We are a very flatorganization. All
the team members take all sorts of company responsibilities; from finding a job or a project to handling the back-office. I think that is what one needs to do when a new company is launched.
Post Covid the entire ball-game has changed. We have been searching for work. We did secure some small assignments, but nothing significant. Covid has taught us is to take a step back and learn what's going on; understand the situational needs and then come up with a product range to offer as a solution to the prospective company. We customized drilling project management services targeted at DSF & OLAP operators in India and abroad. We formulated a setup, wherein the small operators could utilize our services on "as required basis" and only pay for the time our services has been utilized. This has created a "win-win" situation for both.
Offers extensive industry expertise as well as a network of partners globally to give a comprehensive variety of oil and gas trade related professional services appropriate for companies of all sizes
Long term strategy is to grow on this approach - help small operators to have access to high level technical advice and skills at optimal cost; to enhance their operations and production.
What Were The Initial Challenges That Taught You The Basic Lessons Of Managing Diversified Functions Of Organizations?
To be honest, the industry and my contacts there, have been quite kind to me. When I brought up the idea of starting a company, everybody was willing to cooperate and some of them even gave me small assignments to work upon. These assignments boosted my confidence and allowed me to have my company float and then survive for this long. Otherwise, given the current global situation, it would have been a big challenge. I was committed to my company, willing to learn, and knew the industry space since I had worked on both sides of the table. More importantly, I had a solid support from my wife Aparna, who's also an Engineer & a Cost Accountant. The crucial lesson that I learned was how to manage the cash flow.
What Was The Most Crucial Project That You Designed And Executed?
While working on ONGC ­ Sagar Samriddhi Deepwater Project, I got exposure to the crucial Deepwater wells. Then drilling Deepwater Sri Lanka was also quite interesting. However, the most challenging well in India was the HPHT well. In fact, I had previously worked on this well, back in 1999, along with some senior people. At that time this well was declared as not drillable. When I took a fresh look at the well in 2012, I concluded that the well is definitely drillable. Of course, that was possible due to the advancement in technology and an innovative well design. Finally the well was drilled to a depth, where no other well has reached similar depths in that area so far.
How The Government Can Take Initiative For Educating The People, What Are The Methods Or Ways Of Educating The People About This Industry?
There are already government initiatives in place to educate people. A lot of work is done by Directorate General of Hydrocarbons (DGH) and Oil Industry Safety Directorate (OISD), both under the Ministry of Petroleum and Natural Gas, to facilitate the understanding of oil well drilling and how to ensure safety of personnel.
Information is available at their web portals at https://dghindia.gov.in/and httpss://www.oisd.gov.in/

Which Are The Milestones That Bestowed You With Utmost Satisfaction - Both As An Individual And A Md? How Do You Update With Latest Technologies?
Quite a few on personal front. One of the first milestones was securing this Engineering Degree in distinction; getting my first job that was a major challenge; and then actually getting into an Operator (E & P) company. Got married back in 1995 and now have two beautiful grown-up daughters; the eldest one is also a Petroleum Engineer and my younger daughter is studying Game Arts and Design.

One of my biggest accomplishment, I would say was to execute Deepwater Drilling Engineering & Operations with all the Indian Nationals for ONGC in 2009. Last but not the least, starting of `Manan' with my wife Aparna. I never imagined that I would do something of this sort.

On Social front, last year, GOI announced that all the orders below 200 crores would be only awarded to Indian companies which was an opportunity for Indian Oil and Gas service providers. I started talking to various people and lot of interesting things came to light, which led to forming an `Association of Indian Oilfield Service Providers' (AIOSP). That is something I'm quite proud of being a founder of the association. www.aiops.org.

I am quite active on India Oil & Gas circles and on LinkedIn. I also participate on Oil & Gas conferences. That is where we learn about technology. Major challenge that remains in introducing this technology is of course the cost and the willingness to utilize it. All this said, the new software and digitization has made life easy. AI and ML always remain on my top list.

For me the basics remain the same, they have not changed. My focus is how to optimize the operations and increase the efficiency. I firmly believe "Do it right the first time".

Also as time, we need to develop a different mindset. Its not always about technology. For example, sharing resources can definitely help solve technical skill shortage problem in this industry, for small OLAP and DSF operators to accomplish their goals. Business also means optimizing the cost. `Manan' brings multidisciplinary team at optimized costs. More companies utilizing this model of shared resources would further bring down the cost and provide the world class experience to such companies.

Mandar Chandrakant Pathak, Founder, Manan Oilfield Services Private Limited
Industry leader and Founder of Manan Oilfield Services Private Limited a Startup in Oil and Gas Sector in India. A Petroleum Engineer with over 28 years of experience in the oil & gas industry and an Drilling Expert Witness - Deepwater, for International Arbitration. Expertise in complex Deepwater and HPHT well designs and Drilling Projects Management on floaters, jack-ups, and land rigs.

Well-versed with Well Integrity Management, Managed Pressure Drilling, Underbalance Drilling, Plug & Abandonment operations (P & A). Successfully completed several drilling campaigns onshore/offshore, that include complex directional and ERD wells. Responsible for well assurance, budget development (Well AFE), writing standard operating procedures (SOP's), coordinating operations, and supervising high performance engineering teams. Through understanding of Oil & Gas regulations applicable for Drilling Operations in India.