PST Analytics: Engendering a New Epoch of Data Science Experts through a Live, Online-Based & Instructor-Led Approach

"Don't worry if you don't even know the ABC of analytics before joining PST Analytics, because, by the time you finish the course, you will definitely know A-Z. The institute makes sure that everybody in the batch understands every single concept. They connect with each individual on a personal level to understand his/her learning speed. I am extremely satisfied with the faculty and support staff," echoes Harsh Kumar, a student who recently accomplished his online SAS training certification from PST Analytics – an instructor led live online SAS training certification institute based in Delhi and Gurgaon. In an industry flooded with generic courses that are mended for the mass, Harsh's words make great sense, as PST Analytics' custom courses bridge the gap for any aspirant learner, and help achieve their goals.

PST offers professional certification programs focused on Analytics, Advanced Analytics, Data visualization, and Big Data to beginners, advanced programmers, and experts who want to improve their knowledge. Amidst its several benefits, something that makes these programs an undeniable proposition is that it's designed with audience input, which enables PST to cater to the need of the hour, fulfill the objectives of L&D, and in-turn help aspirant students to hit the ground running. Moreover, it's not only that PST's course is highly affordable and doesn't affect your work timings, but this global SAS certification is also valid and legal not just in Delhi, but anywhere else. Putting it in a nutshell, it could make you an analytic expert whom any employer would love to have. To acquaint further with PST's training programs, CEO Insights interviews Lokesh Rajput, Director, PST Analytics.

We are talking about a niche ecosystem, which is not fully developed yet. What were the challenges you encountered during this journey?

We commenced our operations in 2011 with vision to satisfy our passion for educating people about analytics. In truth, generating RoI was never in the picture initially. The single largest challenge we faced was telling people about what they don't know and convincing them to follow the best method. Engagement is the key foundation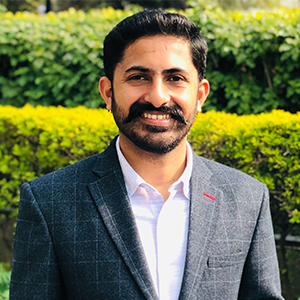 The engagement is the key foundation that we hold. It's about not just the delivery, but a participation framework
that we hold. It's about not just the delivery, but a participation framework. Indeed, we never employ a PPT approach. Instead, we get down to the ground with the data in hand. Also, we measure the pre-post training methodology choosing the patented AB testing. We believe in hands-on training, and have a setup that caters to all the expectations. We don't believe in a one-size-fits-all approach. What we believe in is working on individual challenges, and providing befitting solutions that are random, unique, and updated with respect to time.
How do you ensure to maintain the quality and authenticity of content during the training process?
There are several aspects to this. Since our approach is not based on PPT slides, and our trainers skillfully develop the content working on real-time industry data, we set benchmarks in quality. This also creates the same environment inside the organization, which prevails outside (analytic industry). In addition, we also have tie-ups with big brands in training, pertaining to data industry. Above all, more than 70 percent of our revenue that we generate is fed back to our R&D in order to constantly improve our best-in-class infrastructure, and training materials, measurement, apparatus & techniques.
How would you describe your panel of trainers?

I would say that they are the best in the business. As a team, we constantly strive to stay ahead of the trends. Besides me handling the Analytics engine, the Advance Analytics division is headed by Vikhyat, and Baldev Bhatt heads the Data visualization, while our Big Data team constitutes Gaurav Bansal, Dusyant Saurabh, and Rahul Tiwari.

What opportunities do you foresee in the current Analytics training industry, and how are you molding your institute with respect to the same? What's the future road map set for your institute?

With more and more aspirants amassing in the Analytics industry, the correct guidance and mentorship become harder to find. Our vision sets us apart, where we are not molding ourselves, but our very foundation is based on evolution. We are evolving with time, changing techniques and constantly adapting to the best-in-class approach.

We are working towards becoming a one-shop-stop, encrusting over 360 degree requirements for the perfect L&D solution. We are progressing with baby steps and moving ahead by infusing more faith and confidence to achieve maximum visibility.

Key Management:

Lokesh Rajput, Director
A SAS certified professional graduated from Hemwati Nandan Bahuguna Garhwal University, Lokesh is an experienced Data Scientist with a history of working in the information technology and services industry, mainly on SAS and Python. He is exceptionally skilled in databases like Netezza, Oracle, DB2, Teradata, Data Warehousing, Predictive Analytics, and Management Information Systems (MIS).

Offices: Gurgaon (Headquarter) & Delhi

Courses Offered:

Analytics
Advanced Analytics
Data visualization
Big data