Statkraft BLP Solar Solutions: Leveraging Global-base to Offer Fit-for-Purpose Renewable Energy Solutions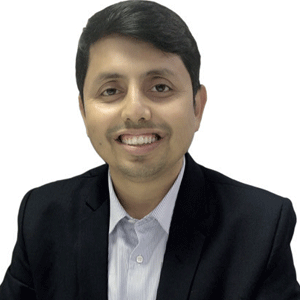 Pratyush Kumar Thakur, Director
Renewable energy consumption, especially for the Industrial sector is no longer a 'choice', accounting to the central government's instrumental interventions over the past few years. The State Electricity Regulatory Commissions have clear mandate to fix a minimum percentage of Renewable Purchase Obligation (RPO). Further, the National Action Plan on Climate Change(NAPCC) has suggested increasing the share of renewable energy in the total energy mix at least up to 15 percent by 2020.
Putting it in a nutshell, the equations boils down to providing a 'fit-for-purpose' renewable energy solutions, which are tailor-made to match the sophisticated needs and conditions of the growing clientele in India (Commercial and Industrial/space). In India, it's a niche area with hardly a handful of providers and shining amongst those few is Statkraft BLP (to be changed soon), which was established in Bangalore as a Special Purpose Vehicle (SPV)by Statkraft Statkraft is a Norwegian government's fully owned hydropower-company which has a legacy of 120 years of providing clean energy. While SBSS boasts of its experience and highly valued institutional systems of their global parent, it operates locally, offering fit-for-purpose, comprehensive energy solutions for the Indian market. The industry lately recognized its stunning performance with the 'Best In-Campus Solar Project- 2017' award.
A remarkable share of credit goes to
Pratyush Kumar Thakur(Director), who leads SBSS endeavors on the frontend. Pratyush joined Statkraft six years ago and, brought experience in finance, project management, investments and risk management. In diverse business development experience, having been a part of various transactions including investments in many of the leading IPPs, In an exclusive interaction with CEO Insights, he further elucidates about the operations of SBSS.
What are the unique Methodologies employed while catering to such a dynamic market with discrete needs, and how has the response been?
We focus on providing end-to-end energy solutions to commercial and industrial companies leading to significant energy and cost savings. This includes providing solar power under a PPA, internationally accepted renewable energy certifications, environmental attribute trades, and power supply contracts ensuring stable power prices. Having inherited Statkraft's core values in our operations, within three years from inception, we have commissioned four diverse projects in different commercial models. Today, our prestigious customer-ecosystem includes multiple five-star hotels owned by Samhi Hotels and the large industrial plant of SRF Limited among others.

"We are offering these savings along with placing environmental sustainability and compliance at the core of our operations"

What is the difference that enables you to provide your clients with such a huge level of benefits and savings?
We are a techno-commercial supplier for our clientele. Our clients are quite excited to adapt solar at whopping 40 percent cost savings. We are offering these savings along with placing environmental sustainability and compliance at the core of our operations. We focus a lot on value engineering and value analysis in our engineering design & project execution, which reduces the cost of generating power and helps us offer more value to our customers.

In addition, with comprehensive scorecards for equipment selection and stringent quality assurance, the technical aspects of the project are customized to fit into the pragmatic conditions. In the process, we ascertain high Health & Safety standards as well, including prior structural analysis of the roofs.

In the light of government's latest reforms and approach, what opportunities do you foresee in the industry, and how do you ensure leveraging this new wind?
We believe that electricity sector is opening to competition, which creates choices as well as cost efficiency for the end-customers. After power generation being delicensed in 2003, power distribution is also expected to undergo reforms. The current central government has already
promulgated the idea of segregating content and carriage, which will end the monopoly of distribution licensees. This will open the market for multiple new companies and new business models shall emerge.

Statkraft has been an important commercial player in Europe by taking part in the liberalization of electricity sector and offering multiple new products to the market. It operates a 10GW 'Virtual Power Plant', which is the largest of its kind in Germany and Europe. With such experiences amalgamated with an extremely competent & agile local team, we plan to be a unique player in the Indian market and offer premium services to the wholesale electricity customers. Currently we offer both on-site and off-site solar power under PPA or as a project development service. Additionally, through our sister concerns, we also facilitate International Renewable Energy Certifications.

What are the new innovations happening in-house to backup this aggressive approach?
Besides Statkraft operates globally with SBSS various business models for several distributed energy resources like solar, electricity storage, and electric vehicle charging, SBSS already looks forward to electricity storage and is currently in the process of setting up a couple of pilot projects. Global procurement of latest and high efficiency solar panels is also on the deck. We will continue following our strategy – 'Applying learning from global experience and customizing the offerings for the Indian market'.

What are the future plans? and how do you stay ahead of the dynamic industry trends?
Having successfully accomplished our pilot mission, we envision exploring more of the Indian solar and distributed energy market with utmost focus. As we currently scale up the operations, our growth phase is well on the go. Our knowledge-base is powered by a team of industry-experts, who stay on top of latest developments by participating in several events and conferences.

Key Management:
Pratyush Kumar Thakur, Director
A young leader with great foresight and vision, Pratyush carries remarkable experience in finance, project management, investments and risk management in the energy sector.

Offices:Delhi(Headquarter)& Bangalore