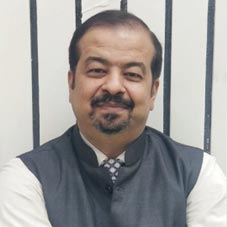 In the evolving sphere of electric Vehicle industry, e-Ashwa has grabbed attention with its unique range of electric scooters Mr. Vikas Gupta, CEO of e-Ashwa engages into an active conversation with CEO insights and unfold their journey. The industry provides an attractive yet competitive potential which came broadly in course of the discussion.
What is the major difficulty that the e-vehicle industry is facing right now?
So, in the e vehicle industry, the biggest pinpoint for manufacturers is that most of the input of material which forms part of the entire production process comes either at 18% GST or 28% GST. Then the output is at 5% GST. Now bridging the gap, we almost may have a total of 23% GST available as additional input credit on our purchased material. So ultimately, we end up having a pileup of duties as input duties and this gap is a huge about 18%-19%, which we are sitting on and drains out the entire cash flow system.
Can you tell us a bit about your educational and professional background and how have your expertise in this field to lead this organization?
By qualification, I'm a chartered accountant and cost and work accountant and company secretary. I have been in the industry for 26 years now. Out of those 26 years, I have spent 6 years primarily in the electric vehicle industry. We are among the very few companies in this segment that want to do it in a structured and organized manner.
We introduced a brand store concept in this industry. All of our fifty stores look alike. That is one concept that we have brought into. Secondly, we want to offer multiple products categories (2Wheeler and 3Wheeler) to our dealers. It is difficult to sell these two product categories within the same store, and thus a proper balance is needed to be maintained. So far, we have been successful in maintaining this balance, and hence we are having
similar kinds of sales for both the products. We have tried to make this industry a better-structured industry.
How have you taken the responsibility to help the company grow further?
When we started this organization, we were a tiny player. At this point, we have five shareholders and directors who are professionally qualified persons, and we have shared the roles and responsibilities among us based on our experience and areas of expertise. Being a Chartered Accountant, I take care of finance. I'm the CFO of the organization apart from being the CEO. Also, all the strategic investments and relations of the company are being handled by me.
One of our Directors, having B. Tech qualification and hard core technical knowledge with more than 18 years of experience, handles our production process. Another Director, having MBA degree and having more than 20 years of Sales and Marketing experience, takes care of sales and marketing. Another Director, having MBA degree and having more than 25 years of Customer Relationship management experience, takes care of Customer Relationship building and Management for the company.
My broad exposure to various industries and distribution platforms has widely taught me to make the right choices and avoid mistakes based on parallels in consumer journeys and profiling
Last but not the least, our fifth Director Mr. Puneet Malhotra, having 28 plus years of experience in hardcore procurement and commercial activities, handles the entire Commercial operations for the company. A mix of such a diverse professionally qualified management team having ownership interest makes our company a professionally organized company in a segment where this phenomenon is little rare. We are trying to make our organization such a place where the people will feel proud to be associated.
What are challenges that the company faces and how do you plan to overcome them?
The e-vehicle segment is the upcoming segment in India. Over
the next ten years, this industry will get a growth of more than 100%. But at the same time, the risk is also very high because the big multinational players have eyes on this potential market. It is expected that the big multinational players will come into the Indian market and try to absorb most of the small players.

In the coming months, the biggest challenge for us is to grow as much as possible to survive despite the entry of large sized and deep pocket multinational companies into the Indian market who might try to dominate and gain monopoly position. Today we target becoming an organization with 150 stores across the country by the end of June 2021. We think that as the covid-19 pandemic is slowly coming to an end, the big international companies will try to come into the Indian market now to dominate the local players.

What is the future roadmap of the company?
We understand the need of time, and within our organization, we have developed our own ERP, and now all of our dealers and distributors are riding on this ERP. We know that if we have to survive, we will have to keep our system and processes robust enough and supporting balance eco system, and also, we have to keep them updated as per the changed need of time. So, we are working on our ERP, and also our dealers and distributors are also working on this ERP, which has increased the efficiency of our organization, and we are trying to leverage that. If our ERP is successful within our organization, we are looking forward to provide these services to other organizations in the same field.

Vikas Gupta, CEO, e-Ashwa Automotive
A qualified CA, CS and CMA with more than two and half decades of versatile experience in all facets of Accounts, Finance, Compliance and Business Management. Have extensive experience in setting up Organisation / Department / sub-Department from the scratch to establish it as very successful Organisation / Department / sub-Department and running them successfully before taking charge of setting up another Organisation / Department / sub-Department. Have been instrumental in framing and implementing Organisational level Policies and processes.

Specialties: Designing, Carving, Developing, scaling and operationally running a new initiative from the very germination. Believe in Quality in everything he does.