Wakefit: Making A Sleep Solutions Startup which is Making Sleep Comfortable, Affordable & Quality - Oriented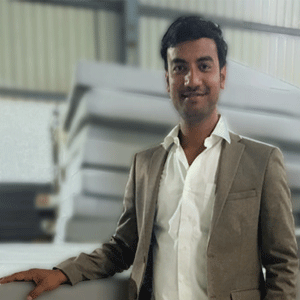 The US National Sleep Foundation reveals that the ideal sleeping time varies for different people at different points in their lives. While adults require about seven-nine hours of sleep each day, optimal sleep time amongst teenagers and newborns amount to 8-10 hours and 17 hours respectively. With changing lifestyles, however, the struggle for good sleep has become even more grueling. Sleep is now a luxury not enjoyed by many, either due to medical conditions, lifestyle induced problems or a poor mattress experience. Recognizing the wide gap in the mattress space and customer's mattress buying experience, Ankit Garg & Chaitanya Ramalingegowda (Co-Founders) established Wakefit in 2016 to enhance and democratize sleep amongst Indians by offering high quality mattresses and other sleep solutions at an extremely affordable price.
A Bengaluru based sleep solutions startup, Wakefit believes in empowering customers by equipping them with the complete knowledge and understanding of sleep throughout the buying process. Besides quality mattresses, the company also offers pillows, a sheesham bed frame, mattress protectors, bedsheets, travel pillows, back cushions and comforters. Wheeling mattress deliveries in cars initially, Ankit and Chaitanya today own a robust business, delivering products to every pin code across the country and have a manufacturing capacity of 500 mattresses a day. Wakefit's inhouse facility is equipped with world class technology and an adept workforce that uses rich customer insights and a deep knowledge of the science of sleep to assure an enhanced sleeping experience.
In an exclusive conversation with CEO Insights, Ankit and Chaitanya share Wakefit's exciting journey and explicate how they are constantly endeavoring to innovate their product portfolio in order to provide high quality sleep solutions.
What propelled you to establish Wakefit?
Ankit: My experience of working for a German Multinational that specializes in foaming gave me innate knowledge and insights about the foam industry. I saw some huge gaps at the manufacturing and customer experience stage within the mattress and sleep solutions industry, which motivated me to
inject some innovation and creativity into a traditionally stagnant sector. This has been the driving force behind the inception of Wakefit. Joining forces with Chaitanya, who brings his vast business acumen to the table, has ensured that we have grown from strength to strength.

Explain the challenges & milestones that you have achieved in the journey so far.
Chaitanya: One of the biggest challenges in the beginning was to convince people regarding the viability and scientific benefits of our products. Wakefit's customer experience team has been instrumental in overcoming this challenge. Today, we have achieved a milestone in the mattress industry with almost 3 Lakh happy customers and 11,000+ positive reviews on online forums. We constantly endeavour to improve our offerings to pass on product and cost benefits to our customers. As a result of our efforts, we have won the Startup of the Year Award at Small Business Awards 2019, the Business Today Coolest Startup 2018 Award, the Startup of the Year Award in the Home and Lifestyle section at India Retail and eRetail Congress 2019 and were also nominated at SABRE Awards for an innovative marketing campaign called One India One Wakefit. Moreover, Ankit was also nominated for the Forbes 30 Under 30 List.

Elaborate on your flagship mattresses while sharing insights on the customization benefit and warranty offered.
Ankit: We offer two types of mattresses under our portfolio - Orthopedic Memory Foam Mattress and Dual Comfort Mattress. The Orthopedic Memory Foam, which is our flagship product, is made of four layers of high quality foam and is optimal for spine support, while the latter allows for experimentation with different levels of firmness, wherein one side of the mattress is medium firm while the other side is medium soft and can be flipped around to suit the user's preferences. The mattresses are customizable to suit a user's requirements without additional costs and are offered at a no cost EMI with a 100-night trial period, with a 100 percent refund policy. Additionally, the Orthopedic mattress and dual comfort mattress comes with 10 years and 3 years warranty period respectively.

How do you assure quality delivery of products while actively indulging in R&D and innovations?
Ankit: At Wakefit, design and manufacturing combines with world class technology, imported machinery and innovative processes. The design takes into consideration follow me homes where we observe product usage in its natural environment in customer homes, thus assuring quality delivery with multilevel quality checks. A seamless and intuitive post sale process allows for data collection and feedback to be integrated into product innovation and better customer experience.
Robust R&D, customer feedback and experts' knowledge is core to the organization and we strive to innovate and incorporate the latest developments into our products. For instance, Wakefit's flagship product, Orthopedic memory foam mattress, has had 15 iterations since its launch. This reflects our endeavour towards making our products innovative and best suited to the needs of consumers.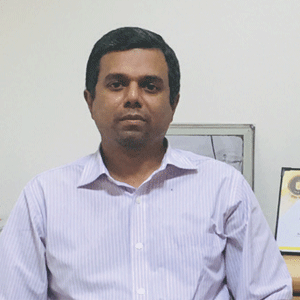 Chaitanya Ramalinge gowda, Co-Founder
What growth prospects do you foresee in the current industry?
Chaitanya: Consumers are slowly but steadily starting to realize the importance of sleep in their lives in order to maintain a holistic lifestyle. We see a huge opportunity in this regard and aim to capture the market by providing rich, insightful and research based products and information to people. Since the mattress industry is growing exponentially, we aim to set new industry benchmarks to improve the overall quality and standardization across the sleep solutions market in India.
As future roadmap highlights company's growth graph, what plans do you have in pipeline for scaling profitable future?
Chaitanya: We believe that growth and success comes from a constant learning process. Taking customer thoughts, feedback and demands into account, we are aiming to expand our product offerings in the future and establish ourselves as a complete sleep solutions company. Moreover, we have plans streamlined for customer base expansion and making good quality sleep accessible to more and more homes in India.
Key Management:
Ankit Garg, Co-Founder
Ranked amongst Forbes 30 under 30 Young Entrepreneurs, Ankit strategically brings in play his invaluable knowledge and industry insights to enhance sleep solutions across the country.
Chaitanya Ramalingegowda, Co-Founder
Having served as a management consultant for Fortune 500 companies, Chaitanya uses his business expertise and management acumen to drive robust business growth at Wakefit.
Headquarter:
Bengaluru
Offerings:
Orthopedic Memory Foam Mattresses, Dual Comfort Mattresses, Pillow, Sheesham Bed Frame, Mattress Protector, Back Support Cushion, Neck Pillow, Comforters & Bedsheets