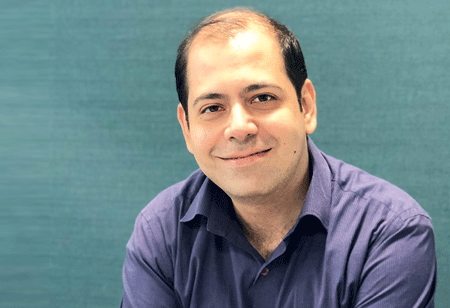 Burzeen Vakil, Chief Marketing Officer, Red Hat India & South Asia, 0
A seasoned sales and marketing professional, Burzeen is experienced in Performance Marketing, Demand generation, Campaign management, Channel marketing, Market management, Account management and Sales areas.
The advent and prevalence of digital communication is shaping and changing how brand stories are told. In order to create an impactful brand story and messaging, organizations are adopting integrated marketing strategies, resulting in increased collaboration between departments like marketing, PR and digital. Marketing and PR have evolved significantly in recent years and as they continue to evolve let us look at how the following aspects come together to create a strong foundation for powerful brand communications and story telling.
Deliver the Right Message to the Right Audience at the Right Time
It is imperative that marketing PR and digital team collaborate to drive an effective communications campaign. In an age where consumer is surrounded by a gamut of content, it can be difficult to get their attention. By harnessing the power of right communication channel with the right message, marketers can break through the noise and create a connection with their customers. For example, a local electronics store may not need a nationwide brand campaign to reach local consumers; however, they can rely on local newspaper to get the best results. Similarly to target the always connected consumer it is essential to have the necessary digital skill set in place to reach this active audience. If leveraged well, a brand can include them in discussions through social media and ultimately win their mindshare and convert them into organic ambassadors of the brand.
Align the Goals to Build a Consistent Brand
For an effective brand campaign, it is important to create intelligent content that promotes one's key messages. Customers, today, acknowledge the power of a brand and are aware of what it stands for and represents making it essential for the brand to link its identity, values and personality to all of its communication channels, creating a consistent brand image that the audience can relate to. For instance, bringing in SEO capabilities not only augments the reach but also intensifies the messages and ultimately captures the audience's attention. With aligned goals, marketing and PR have the potential to reach a wide range of audience amplifying this unified messaging and building a consistent brand.
Multiple Touchpoints
As several businesses today enjoy an omnichannel presence, a customer's journey from awareness to the final purchase involves engaging with the brand through many touch points. To ensure that the brand offers a consistent experience across all these channels, it is crucial to create a well balanced communications strategy that makes use of both PR and marketing tactics in conjunction with one another. In order to create
a compelling omnipresent brand, it becomes essential to look at crosschannel campaigns. Sharing one's social media initiatives on conventional platforms and on the other hand, promoting the outcomes of PR placements on social media, will synergize efforts on both fronts. For instance, an organization launching a new product can place related articles in the traditional media and promote the same on their social media handles to drive a two way conversation around it leading to increased brand awareness.
An Authentic Communications Campaign Should Embody The Values And Beliefs Of The Brand In Alignment With Recommended PR Principles, And Should Successfully Put-Forth A Relatable And Identifiable Image To Its Audience
The Era of Influencer Marketing
The rise of influencer led marketing has changed the communication landscape and paved way for a new channel. The new age influencers like media analysts, bloggers, product reviewers, and others can communicate a brand story by driving industry conversations and sharing opinions in their individual capacity. They possess the ability to connect personally with their audience and shape their minds organically.An integrated communications campaign should leverage the power of these influencers by helping them imbibe the values and personality of the brand, to convert them into dedicated advocates marketing the brand's products and building the right reputation in alignment with the PR strategy.
Measuring Impact
With an integrated communications strategy in place, how would one measure the impact it creates on the brand perception? Digital capabilities and backend analytics such as Google Analytics and other open source & proprietary measurement tools, and the engagement coming back to the company's website through referral traffic gives a clear picture of how many people set eyes on the PR pieces and social media content. These insights should be further used to understand the patterns and interests of the audience, as well as the effectiveness of the campaigns, to refine marketing strategies and build a 360 degree communications campaign that reaches the right audience.
Being Authentic
Today's consumers follow the brand closely, making it crucial for the organization to represent itself with honesty and transparency. An authentic communications campaign should embody the values and beliefs of the brand in alignment with recommended PR principles, and should successfully putforth a relatable and identifiable image to its audience. Longterm customer loyalty and followership is always a result of staying true to your brand identity.
Marketing, PR, and digital capabilities are all activities intricately woven together complementing one another. Successfully combining the story telling, relationship building strength of PR with the sales focused, attention grabbing strategy of marketing and augmenting the two with digital capabilities, leads to an impactful and efficacious brand story that people care about and wish to invest in.