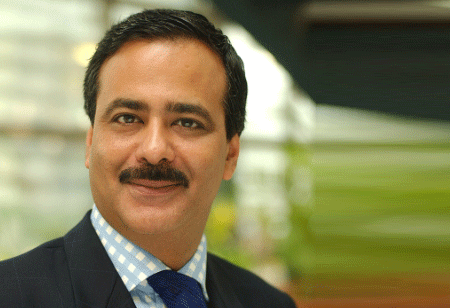 Nirvik Singh, Global Chief Operating Officer, Chairman & CEO, Asia Pacific, Middle East & Africa, Grey Group, Press Release
Nirvik currently oversees the development of Grey Group's borderless integrated marketing model, identifying acquisition targets and new capabilities to enhance the agency's offering and building its future-facing digital, social, shopper marketing and design practices.
Emerging technologies increasing conscious consumerism, desires for a more interactive and personalised experience, e-Sports marketing and advances in using social media platforms will be some of the game changing marketing trends to look out for in the coming year.
Technology is continually improving and by 2020, artificial intelligence(AI) and machine learning are predicted to be worth $2.6 trillion. With this comes the potential for increasing sales and connecting with AI in a more engaging way.
One area where AI is going to make significant inroads is chatbots. Currently chatbots exist but act more like robots with limited responses. AI-powered chatbots will behave more like humans, and their effectiveness as customer support will rapidly increase. Besides chatbots, AI will be able to collect and analyse consumer data and predict future trends at a deeper level with a broader landscape. This will allow marketers to improve decision making and use the collected metrics to change course to their advantage when unforeseen external factors come into play. AI-powered voice technology, increasingly embedded in the devices we use, will also emerge as a real enabler for consumers. With ComScore predicting that 50 percent of all searches will be via voice in 2020 it has the potential to support customer experiences to enhance personalisation, and to produce more insights about a consumer than ever before. With this in mind, as AI redefines the consumer products industry, we will see more access to all sorts of AI goods.
Likewise, people also want content that is more interactive and conducive to customer experience. We will see content that will include shoppable posts, augmented reality virtual reality, 360-degree videos and e-Commerce sites which are easy to navigate. With 5G rolled out, and R&D on 6G already started, there will be enough technical support to make it a fast, seamless and efficient experience for users.
An interactive shopping experience brings consumers more convenience while increasing engagement and sales. Live stream assistance ranging from advice on buying cosmetics and clothes to other more complex queries are now in use and becoming the norm as an alternative to being present in a brick & mortar retail space.
If there's one big word for brands in 2020, that word is sustainability. The broadcaster and natural historian Sir David Attenborough and the Swedish teenage environmental activist Greta Thunberg have helped bring climate change into the global spotlight.
Consumers are becoming more conscious of how their purchases are affecting the environment. Advertisers will be aligning their values with the growing segment of consumers looking for features such as biodegradable packaging, zero emissions and for those products that don't cause deforestation and ozone depletion. Brands are transcending the domain of just selling products and services. They are now also promoting environmentally, and socially-conscious practices and sustainability policies have become an essential addition to the corporate agenda.
The products themselves are becoming revamped to align with what consumers feel passionate about. Plant based meat is sweeping the entire food industry, embraced even by fastfood heavy weights. Countries such as Germany, Norway, India, France, and the UK are
all planning to ban the sale of fossil fuel cars by 2025. This is a significant shift in one of the largest industries consumers are involved in. Research and development of hybrid and e-Cars are increasingly becoming an essential component of car manufacturing.
Brands are going to put more emphasis on their storytelling and consumers will be able to relate better to brands that put the focus on shared values. There is a big push to incorporate sustainability and social responsibility into the corporate culture. If a product doubles as being good for the planet, it will see a high degree of loyalty and success in the market place.
Brands are going to put more emphasis on their storytelling and consumers will be able to relate better to brands that put the focus on shared values
Social media marketing is now essential. Influencer marketing has been gaining in popularity for a while too, but the trend is now shifting towards micro and nano influencers. Sales conversion rates tend to be much higher when these influencers promote products, signifying marketers will be reaching out to social media personalities with smaller followings.
Another trend rising in popularity will be shoppable posts. These posts have successfully shortened the length of sales funnels with consumers spending less time between awareness and purchasing. e-Commerce websites are taking advantage of this by using Instagram, Facebook, Twitter, Pinterest, TikTok and other social media platforms to convert prospects into customers with just one click. It will allow brand-building, understanding your customer needs and reaching the ultimate goal of making a sale. Shoppable posts will be the dominant means of sales conversions in 2020 - brands will rely more on the concept of 'walled gardens', the digital platforms that combine paid advertising with e-Commerce fulfilment.
The e-Sports and Gaming industry has, by far, evolved the most, and it will continue to grow exponentially. Currently, worth $90 billion, there are over 2.5 billion gamers across all regions. With a market that massive, ingame advertising seems like a practical idea. In 2020, more e-games marketing will take place, and beyond ads being embedded within online games themselves, there is the added benefit of gaming influencers who have become popular in their own right within these subcultures.
They have active voices on social media platforms that lead to larger sales conversions. Marketers working with gaming influencers get the opportunity to reach potentially billions of new prospects with access to generation Z and millennials. The attraction for brands to join this movement is on many levels. Gamers have reach across different age groups, income brackets, genders and geographies. All are compelling reasons to be involved with the industry; whether by sponsoring an e-sports league, creating an apparel line or a capsule collection, sponsorship of a team or an endorsement by an individual player. These opportunities apply to luxury brands as well as energy drinks, F&B, streetwear and to almost any other product.
Preparing for the Future of Marketing
These marketing trends indicate that the industry is evolving at a fast pace, and it is mainly technology that drives advancement. The sooner marketers jump onto these trends, the better chance they have at having the first mover advantage and gaining a larger market share.
Emerging technology, increased social consciousness, interactive content, e-sports & in-game advertising, and social media shopping are all integral to a successful marketing plan. Alongside, creativity also needs to be immersive, evoke emotions, be authentic, encourage behavioural change and create business solutions for marketers. For brands to achieve success profits, planet and people will all need to be incorporated into the marketing strategy.
Finally, with social media and technological innovations such as facial recognition and fintech products & services becoming more mainstream, we will see legal regulations and guidelines trying to keep pace with and ensuring the safety, privacy and appropriate use of data & technology.