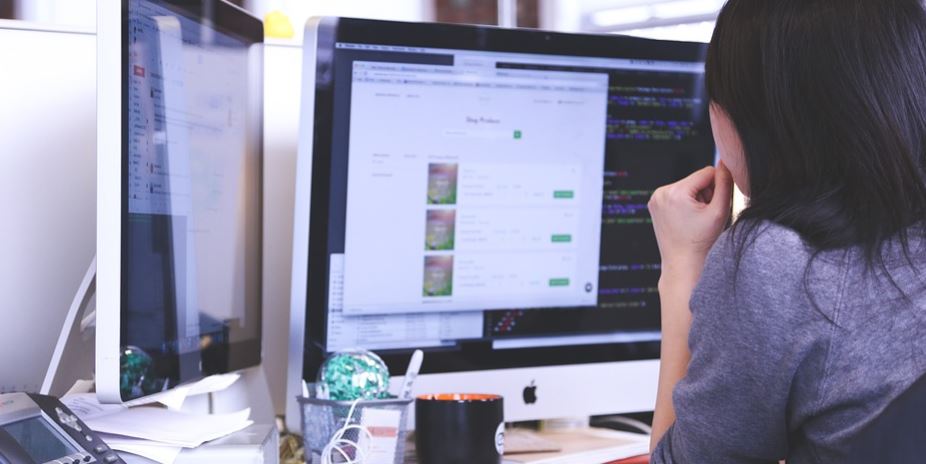 The world of technology is one that is constantly evolving. While in the past it was larger MNCs steering such growth, today startups have taken on the baton. These tech startups provide innovative solutions that help the world a better place.
The major challenge for startups is the fact that although they provide state-of-the-art solutions, they often lag in their marketing strategies and potential customers are unaware of the businesses themselves. However, with digital marketing coming into the picture smaller start-ups now have a fairground to compete with established businesses in grabbing the attention of the target group.
If you are one such tech startup that has unique products and solutions but is not sure of how to market them, then this article will help you. Here we will throw light on the top 4 digital marketing strategies that you can adopt for business growth.
Work on Your Website
As a startup, you need to realize that there are millions of websites available on the internet and unless you market your website, there are high chances of it getting lost in cyberspace and your potential customers not noticing it. Start by working on SEO to optimize your website and increase its digital visibility. As a startup, publishing keyword-optimized content is the key to improve your search engine ranking.
Start by using tools like Google Keyword Planner and SEMrush to identify keywords that are relevant to the content your users are looking for. Then incorporate such keywords in your website posts for it to gain visibility. Ideally, the keyword density should be kept in 2-3%. Also, understand that these days, a major section of internet users prefer to browse websites from their smartphones. Search engines like Google rank search result in terms of the mobile version of websites as opposed to the conventional desktop version. In such a situation, having your tech startup's website in mobile-compatible mode will help improve its digital visibility.
Streamline Your Content Creation
Once you have your website in place, the next step is coming up with poignant and refreshing content that will get people talking. In this digital world, people like to learn about a product or service before making a purchase. In such a situation, the content of your brand helps potential customers form the first impression of it.
Most startups make the mistake of compromising on the content as a cost-cutting measure. Start by evaluating your marketing strategies and identifying how frequently you can post fresh content. Based on that, come up with a calendar wherein you ensure that due importance is given to the different types of content and that you maintain variety. As your budget may not permit outsourcing, it is a good idea to have your content reviewed individually by every member of your team to ensure that you avoid low-quality content.
Social Media Marketing
These days, the average consumer spends a good amount of time on social media making businesses shift their focus to social media. This is a golden opportunity for startups as you do not need any monetary investment to build a presence in such platforms.
Start by studying the digital behavior of your target group and identify the social media platforms that they prefer. For example, a lifestyle brand catering to millennials would find maximum potential customers on Instagram whereas an upholstery brand catering to middle-aged housewives will be more popular on Pinterest. Then, evaluate how often they come online and their preferred time of browsing. This will enable you to time your posts for maximum reach.
You can then study the engagement on the social media posts of your competitors. That way, you will have a better picture of what your audience wants. Once you deliver up to their expectations, you win their trust and build a healthy business relationship.
It is also a good idea to experiment with different types of content. From memes to polls, social media gives ample room for creative exploration and you need to keep your content as diverse as possible. Look up
this guide here
for Facebook Live to understand how to leverage the power of live videos and use that to drive the success of your tech startup.
Make the Most of Video Marketing
As of today, video is the most highly consumed form of content, and tech startups need to have a video marketing strategy in place. For example, if your startup is selling some tech product that requires assembling or guidance on usage, try to create an explainer video to help your customers. By implying the lives of your not-so-tech-savvy customers, you will be winning their appreciation making them more likely to choose you in their next purchase.
While most smartphones support HD video recording and should suffice in filming your video, try to use a proper video editing tool for the result. Make sure you have an intro maker for your videos so that you can come up with poignant videos that will hold the viewer glued for more. This is especially important in today's times when the average public has a dwindling attention span.
For potential customers, buying your product or availing of your service may mean significant monetary investment making them skeptical about choosing a startup. However, such people are more likely to get convinced by the words of your customers who are satisfied with their service. Encourage your satisfied customers to provide video testimonials of their experience with you and share such videos for promotional purposes.
However, make sure that not more than one-third of your overall content is promotional. Try to establish your industry expertise by coming up with educational videos that talk about the latest technological trends, relevant gadgets, local laws that are likely to affect the world of technology, etc. Such educational content will earn people's trust in your abilities, thus making them more likely to choose you when they set out to make a purchase.
With tools like
InVideo
being easily available, these days it is easier than ever before to include video as a part of your marketing strategies. With proper planning and equal focus on content and video, you will be able to leverage the power of social media and an SEO website and steer your tech startup on the path of growth.