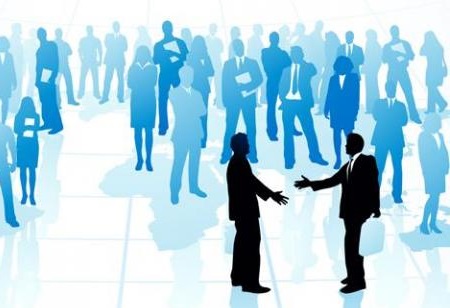 CEO Insights Team, Press Release
LinkedIn fields a comprehensive survey with adept statics to conclude what India needs to cope with the 'Network gap'
LinkedIn Opportunity Index, India is up one more time in this year 2020. Being the world's largest online professional networking site, has a new set of statistics on how Indian professionals behave in the in this well-placed platform. The most significant of the global statistics lies on the fact that, with strong and diverse network, growth seekers can harness better possibilitied in walking towards confidant future goals from those who do not. Considering professionals belonging from the APAC states are at major loss due to 'lack of a professional network', missing on job opportunities that matches their skillset. The report largely concludes that access to covated jobs and opportunities awaits for those you has successful plans to expand their connections to diverse business communities. Alongside shows strong insights by pin pointing the cause, effects, results and suggestions on how to close the network gap.
Using the Platform Wisely
In the current Indian job market where the millennials lay strong emphasis in building on network strength and believes that it will fetch greater career opportunities. Well, the survey finds, that there lies a huge gap between the awareness and action. Conclusively 88 percent of Indian professionals claim the need that connecting with right people is way to achieve the career milestone, where 13 percent of them are actually in search of networking opportunities. This is completely due to lack of proper guidance, as most are completely clueless about where and what to look for. The barrier is more prominent across the APAC, where 51 percent of the respontands believe that, networking is a difficult feat and behaves squimish in the face of extreme lack of guidance.
Mentions of Uneven Opportunity Distribution
Here comes the grave discussion on socio-economic barrier of India. LinkedIn data finding are state that communications are stronger for the members dwelling from the metro cities, 1.76 times more likely to build a stonger network.
The top there metros, naming Bengaluru, Mumbai &Delhi NCR have the strongest connections, with members in Bengaluru leading the national average. Nevertheless those attending the top universities are 1.53 times more likely to connect than those who do not.

Many skilled professional are found to suffer from the crisis that they will be judged on the place one belong from, the school or university they attented and what is the current employment status of the person. Where the opportunities are kept on hold, even having the equal talent, LinkedIn says, this disparity should not bonther one in terms of professional networking. 'Who you know' is what that matters the most, as networking can lead to valuable business mentorship and trail in relevent job opportunities, that awaits on their way to success.

Stonger network equals easy Breakthrough Opportunities

The report has a silver lining to its end. It concludes that, as Indian professionals believes networking and mentorship nurture the professional expo to the business communities, networking will improve with time. Those with stonger networks are found to be more confident to bail-off the constraints like potential global recession as opportunity barriers.

The report also suggests that people with stronger nce in perception concludes that people with stronger connections are in general more confident about overcoming difficult barriers, owing to their strong networks. Hence it's high time for skilled others to ramp-up, find mentors, guides and commuties who can help them to push back the barrier, blocking the way towards their career success.

Commenting on the findings, Ashutosh Gupta, India Country Manager, LinkedIn concludes, "It is important for our members to know that they are not alone in these times of social distancing. By staying connected virtually, professionals can help each other seek new opportunities, connections, and navigate challenges together. It is our constant endeavour to ensure that people with equal talent have equal access to opportunities, and we are seeing the community come together to give help and get help like never before. We encourage our members to continue bridging this network gap amidst this pandemic and beyond."
Source : Press Release