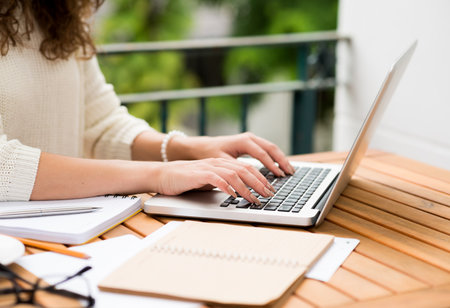 Mandvi Singh, Content Writer, Mandvi Singh, Content Writer
Gobally, 39.32 percent employees don't receive the technology support from their company to work away from the office
As the global pandemic coronavirus continues to spread, people prefer to stay indoors and avoid social mingling. Coronavirus has done something that no amount of social and productivity revolutions could. We are living in an era where the industries are people intensive. The worldwide business concern is growing with its outbreak as the government is abandoning crowd formation at public places, shutting down schools, colleges, shopping marts, aircraft travels and much more. It has also forced employers to rethink their workflow systems, policies levying a greater emphasis on work from home scenario. As the IT sector itself employs about 40-50 lakh people, Software Technology Parks of India disclosed that it is enabling employees to work from home. According to reports there are more than 20 lakh of employees who are expected to work from home in the coming days. Additionally, employees from other services sector such as startups, education and travel and tourism also have been asked to work from home, with the coronavirus threat looming large. The idea is to ensure that client services are not hindered.
However, the companies' liberal approach towards the 'work from home' (WFH) seems quite difficult to implement, due to the lack of network infrastructure, huge regulatory hurdles and shortage of productivity tools. Companies are not just equipped to handle that kind of scale. According to Avast survey, globally, 39.32 percent employees don't receive the technology support from their company to work away from the office.
The aggravated truth is the experience gap. When a company doesn't have a clear and accurate understanding of how their employees utilize technology in their work profile, and what they require and want from those tools, their overall experience at work can suffer. A shoddy employee experience can have an undulated effect across the organization, moulding everything from how engaged people are to their enthusiasm for delivering a superior experience.
Having engaging technology is paramount to maximize one's business productivity as it helps create the platform to realize true business success. From choosing devices, to picking apps, to opting for voice over text, whether it's from the office premises or work away from office, employees look for options that help them do their best at work.
Due to improper technology software & tool management, allowing employees to work away from office, most companies are concerned about their data security.
V Balakrishnan, former CFO, Infosys, reveals that their system is designed only for 10-15 percent of the employees to work from home, and the firms can implement this only selectively. Hence, it is difficult to make it work for all the two to four lakh employees, the major IT services players like TCS, Infosys, Wipro and HCL Tech close to 10 lakh people.
Networks are only as secure as their weakest link, so it is important to make sure all devices connected to the network are secure, as they could be potential gateways for cybercriminals to access other devices connected to the home network
Ashish Agarwal, Senior Director & Head of Policy & Advocacy at NASSCOM, says, "One way the IT firms can work around this is to relax Other Service Providers (OSP) license for the IT firms at least for the next three months.Any company that is a bulk user of network, needs to have this license. To enable thousands of employees to WFH, the company should apply for OSP license to the Department of Telecommunication (DoT)."
According to Kamal Karanth, Founder of Xpheno, (a specialised staffing firm), it is a period which will help firms under efficacy of work from home, to realize the gaps in infrastructure and tech which is needed to mend to manage work from home and see if this can be something that can be done on a long term.
However, there are certain measures through which corporate as well as employees can work safely remotely concerning the current requirement. Companies should ensure that their employees use pre-approved laptops and smartphones to access corporate materials, including their emails, tools and documents. The devices being used for office work should have business-grade security solutions installed on them and be controlled by the company IT department, if applicable. In case of work discussions, each of them should be equipped with a list of phone numbers to whom they can reach out in case of any assistance, avoiding work delay. To share the relevant data & files, each company should plan out the apps & services their employees can use. Provided with VPN connections, employees should have limited access to their rights to use the services specific to their tasks, rather than accessing the entire corporate network.
Employees should log in to their router's administrative interface to change the device's login credentials, and also change their Wi-Fi password to a unique and strong password that is made up of at least 16 characters and which ideally is a passphrase, making the long passwords easy to remember. According to an Avast survey, 28 percent of Indians aren't aware that their router has a web administrative interface, where they can log in to view and change their router's settings. Employee users should also be recommended to check if port forwarding and UPnP are enabled within their router settings and, and if these are being knowingly used, they should also be disabled.
Networks are only as secure as their weakest link, so it is important to make sure all devices connected to the network are secure, as they could be potential gateways for cybercriminals to access other devices connected to the home network. Hence, they can use Antiviruses Apps, as these apps scan the network, check for devices using ports with empty, default, or weak passwords, and alert the users of these, so that they can make a change to secure their network. It also checks IoT devices for passwords that are known to be used by malware botnets in the past, such as the widespread Mirai botnet.