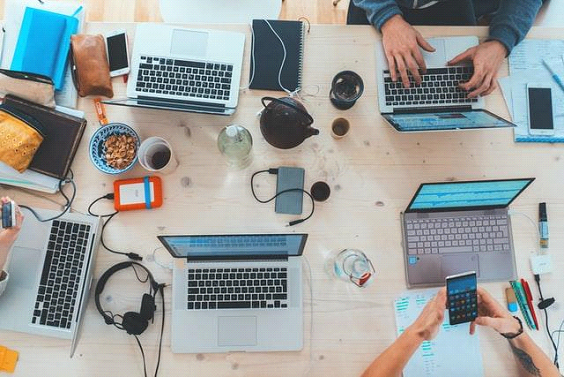 Things are changing too fast. The old is being replaced by the new, nothing in the world stands still. This also applies to the promotion of business online. Previously, SEO was quite enough to attract customers from the Internet. A little later, Internet marketing came to the aid of SEO. Now Internet marketing alone is not enough. A new era has come — digital marketing. About 25 years ago, brands spent huge budgets on offline advertising - radio, television, big boards, etc. But in 1994 there was a breakthrough in the advertising market — the first banner appeared in front of Internet users. There was a phrase on it that read: "Have you ever clicked the mouse right here? Now you will."
Digital agencies are necessary for business owners to promote the brand on the Internet and assist with b2b lead generation. Top digital marketing agencies increase the reach of the target audience through the creation of websites, the development of corporate identity and detailed study of the brand. With the help of digital agencies, companies declare themselves on the Internet, and, accordingly, promote their products and services.
Developing a b2b marketing strategy for b2b companies is more difficult than working on a strategy for b2c or eCommerce markets. So, when developing a strategy for b2b companies, it is important to take into account such factors.
A long-termconsiderationofthetransaction
It can often take many months from the moment of the first contact with the company to the moment of conclusion of the contract. In this case, in the strategy, we need to think about how to work with clients who have "gone into thought".
Large number of decision makers in business
It is not uncommon for a customer of a product or service to be a specialist from another company. The person who is looking for a supplier is a purchasing specialist. The person who makes funding decisions is a completely different employee. In this case, when developing an e-marketing strategy, it is necessary to work out a communication strategy for each of these types of the decision makers in business.
Marketinginb2bdoesnotmakesalesbutmakes new business leads
Often, the task of Internet marketing is to bring an interested business leads to a sales manager and to create an appointment setting so that he can help the client solve his question and close the sale. Therefore, it is very important to develop an e-marketing strategy in such a way that the company is contacted by exactly the customers that the company needs.
Tradingthroughdealers — itisunclearhowtomeasureefficiency
This issue is particularly acute for manufacturers and exclusive suppliers of any products. Agree that it is not very correct to invest money in marketing and advertising and not know how effective this advertising is for end consumers and how it affects sales at end points of sale. In this case, at the strategy stage, we need to build a chain of consumer contacts with our brand and the mechanism by which we will measure the effectiveness of end dealers.
Businessgoals
It is important to understand that "queries in the TOP 10 search engines, attendance of 500 people per day, conversion of 1%" are not the business goals of the company. These are just some of the few metrics of advertising channels or points of contact.
There are top-level goals, such as increasing company awareness, increasing sales, reducing the cost of attracting or retaining customers, etc.
Each of these goals can be divided into sub-goals. Examples of such goals:
increasing the company's turnover;
transition to data-driven marketing;
effective implementation of the regional marketing strategy;
additional audience selection — incomplete intersections with offline advertising;
strengthening brand components — loyalty, recognition, trust, attitude;
expansion of the dealer network — attracting new dealers/representatives;
launching a new product/service on the market;
reducing the cost of customer service and retention — time spent on working with customers;
target audience research — marketing research via the Internet.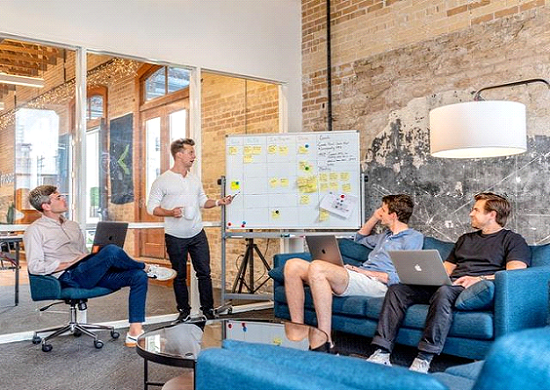 Further, based on the goals of the highest level, sub-goals with clearer criteria are worked out. For example, the goal of "Increasing company sales" can be described as "Increasing turnover by 20% in 12 months."
Positioningofthecompanyanditsuniquetradingoffer
We also need to figure out the positioning of the business. At the basic level, it is necessary to answer the following questions:
What unique features will the client receive when cooperating with you / when buying your product or service?
How does your company/product differ from competitors?
Values, beliefs, principlesofwork
At this stage, we need to make a segmentation of our target audience — the very people or companies for whom we develop our positioning, whom we attract. By solving their problems, we achieve our business goals. To segment your target audience, answer the following questions:
Who are your target customers: gender, age, marital status, industry, region?
What problems does your product(s)/service(s) solve for each segment of the target audience?
What objections do customers have when buying this product?
What stereotypes do you need to overcome in order to make a sale?
Is your product necessary for the client to avoid problems, or is it an emotional desire?
E-marketingstrategy
Next, it is necessary to analyze competitors on the Internet and understand what their positioning is, what marketing strategies they use and what budgets they spend on them, how communication is built at points of contact (website, social media page, etc.).
If there is no certainty that the capacity of the Internet market will physically allow you to achieve ambitious goals, then it is necessary to conduct research. If a lot of questions have arisen at the stage of forming or adapting customer positioning and segmentation, then it is also necessary to conduct research on the target audience. Internet research is often much cheaper than similar classical offline techniques. At the same time, we should take into account such factors:
If the company has already carried out work on electronic marketing, then before developing a strategy, it is necessary to analyze the results obtained and understand what resources are available at the moment and how effectively they work.
If you already have a website, then you need to analyze it to what extent it is technologically correct, how user-friendly it is and intended for promotion in prospecting engines and for other advertising activities.
If advertising campaigns are carried out, it is necessary to analyze their effectiveness and understand where it can be improved.
And already on the basis of the available information, the company's e-marketing strategy is being developed.
There are dozens of advertising campaigns that were conducted without a single e-marketing strategy and led to disastrous results. Remember that every dollar invested in strategy development and preliminary analytics will save you several times more than you will go at random using an instrumental approach.