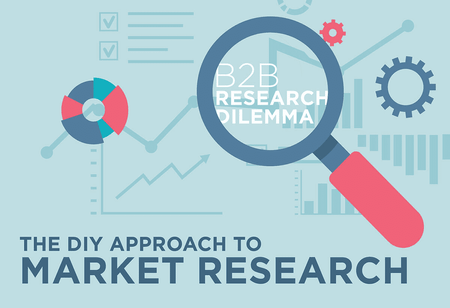 CEO Insight Team
A global market research & and analysis firm, Markelytics Solutions has introduces a array of 'Do It Yourself' (DIY) Research Platforms for enterprises/research agencies to assist them uncover insights & relevant market data by themselves at their own set of parameters, scale, and pace.
In the process to centralize its branched offerings under different sister-brands, including digital research & service Bureau along with the freshly launched DIY suite (subsumes four DIY Research platforms, Markelytics endeavor to re-establish itself with a slogan, 'Scale-up with our comprehensive & agile research solutions' & forward the message of offering all the research needs under one umbrella. This merger of all its solutions under three offering verticals: Digital Research, DIY Research Platforms and Service Bureau visioned at bringing more inclusiveness & and value in its offerings for the consumers.
Our range of new DIY Research Platforms gives the control back to the marketer & research agencies to help them conduct credible market studies at their own pace and within their control
The company's DIY suite of four research platforms will assist brands & marketers in searching answers for their challenges with a array of solutions including online qualitative solutions (conducting in-depth interviews/focus groups/other forms of qualitative research online through a live video interaction either singularly or in groups), panel management solutions (acquiring, engaging, managing and tracking the analytics of your consumers), feedback system management (identifying their own respondents for panel based research along with programming the surveys without any technical know-how), and Brands-cum-Private Communities (a set of consumers attached to a product/service managed at one platform for better feedback and product enhancements) at a time & to collecting and making sense of all the data into actionable insights.
Markelytics believes that understanding market research and using the insights to their advantage is vital for start-ups to be successful and stay ahead of the curve. Around half of all start-up failures happen due to a lack of market need, according to CB Insights in 2018.
"Technology has changed the world as we know it from what it was a few decades ago. Today most businesses are online, and the digitally native consumer spends most of their time online. Market research should also keep with the times to connect with this breed of consumers on their turf and in their comfort zone. Our range of new DIY Research Platforms does just that and gives the control back to the marketer & research agencies to help them conduct credible market studies at their own pace and within their control," added Jasal Shah, Managing Director & CEO, Markelytics.
Rajesh Bodke, Director, Markelytics averred, "We expect our new range of DIY Solutions to be of greater use to companies both traditional and new age to assist them in their efforts to better understand the evolving consumer. In this digital era, our DIY platforms are going to reduce the timelines and cost incurred by companies considerably thereby removing redundant steps from the process and shifting the power struggle in data-driven decision making in their favor. We also want the global startup community to become more sharp and adept in understanding the market and consumer behavior through our DIY platforms so that the probability of their success is increased – this is the idea behind our dedicated startup offering".

Its 'Startups Growth Program' helps early startups to adopt new form of DIY Market Research. Unsurprisely, Markelytics backend team is available around the clock to assist organizations in acquiring new technology and tools.

Program Inclusion:

● Free 300 minutes of subscription to online qualitative solutions per business idea/feasibility study enabling enterprises to perform online in-depth interviews/focus group discussion; an additional 100 minutes is offered on a case-to-case basis
● 20 days free subscription to panel management Solution platform to analyze the consumers' data & associate with them better; additional 10 days is given on a case-to-case basis
● Three months free subscription to feedback system management platform with around 200 survey completes for research study in India free of cost; additional one month and 100 completes is provided on a case-to-case basis.

Markelytics DIY Suite:

Online Qualitative Solutions: A new-age DIY interactive platform with multi-sector and multi-functional applicability. This platform not just renders 360° perspective about the respondents (through its integrated features) but also allows respondents to join a video call without any installation and the moderators (or the facilitators) can easily conduct/schedule calls, record meeting sessions/in-call polls and view instant results.

Panel Management Solutions (PMS): The platform mainly focuses towards panel providers and helps in better engagement & management of the data. Moreover, companies can also deploy DIY platform to obtain new members and enhance the response rate & panel quality. Simultaneously, the platform can be used by brands to better engage & direct their consumers & map their journey as well & digital marketers can streamline their marketing strategy and monetize their traffic by converting the visitors into registered members. In fact, PMS is transforming the way of market research and consumers join hands with the digital revolution to enable access and analyze data-driven by technology.

Feedback System Management: This features-loaded DIY platform creates surveys without any technical know-how with multiple question types including image/video-based & SEC based questions. Furthermore, the integrated panel aid in completion of the survey in no time with real-time results.

Markelytics's Brands-cum-Private Communities, is currently under development. One of the early adopters of Online Qualitative Solutions says, "While our app is quite popular in the metros, we are now looking at scaling into tier 2 towns. We found that the Online Qualitative Solutions provided by the DIY platform efficiently and within our control to ensure the feedback generated was relevant to us and authentic. We could gauge a lot of insights sitting at our office, which otherwise would have cost us a lot. We plan to explore more with this platform and reduce the distance between our offerings and customers' expectations".