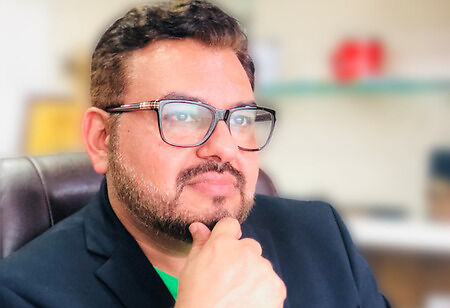 Sameer Malhotra, Director & Chief Executive Officer, Shriram Automall India Limited, 0
With over three decades of experience, Sameer is counted as a pioneer in the pre-owned Automobile industry. Under his leadership, Shriram Automall has transacted over 16 lakh pre-owned vehicles & equipment during the last eleven years.
India used to import all vehicles till 1930s since the first vehicle ran on Indian road in 1897. India began vehicle manufacturing facility from 1940s onwards. Since then Indian Automobile Industry has witnessed a paradigm shift to become the 4th largest vehicle market in the world. For the uninitiated, every new vehicle becomes the base of pre-owned automobile Industry. Thus, pre-owned automobile industry was introduced long before we know but there was not much study regarding that as pre-owned vehicles were used to be sold in an unorganized way along with unreliable practices.
Market Size
Pre-owned Automobile Industry in India started to move towards organized trade practices with the emergence of internet and technology in the early 2000s. Compared to developed countries, Indian Pre-owned Automobile Industry is still in a nascent stage but Indian pre-owned car industry has become larger than the new one in volumes. Today 1.5 used cars are being sold for every new car sold in India. Regarding other segments, there is not much study but they have also become equal to the market size (in volume) of new one if not bigger than that.
Market Structure
Pre-owned Automobile Industry is still highly unorganized. However, organized players like Shriram Automall have played significant role to make it organized one during the last decade. Market share of organized players is likely to be around 20 percent today against unorganized players. Market share of organized players have become double from just 10 percent a decade ago.
Key Growth Drivers
There are several reasons why Indian used Automobile has been flourishing even in the COVID-19 era. But the most important ones are in the following.
Mindset Change & Emergence of Organized Players
People used to believe that there is always a hidden issue with pre-owned vehicle & equipment that they have experienced in the unorganized market for a long time. However, the industry has taken paradigm shift with the emergence of organized players like us. Now, pre-inspected information about a vehicle is easily and readily available in the market. More so, inspection facility is available for each and every pre-owned vehicle to find out the real value (through technological solutions like ThePriceX.com) before purchasing. So, anyone can transact a pre-owned vehicle with confidence and transparent manner. Nowadays, average ownership of a vehicle has been reduced to 3-5 years from 7- 8 years
earlier. So, anyone can purchase a preferred pre-owned vehicle & equipment with almost all the latest features.
Shriram automall has also launched samil financial services ­ buy now, pay later facility to help buyers to purchase their preferred pre-owned vehicles & equipment
Holistic Solutions under a Single Roof
Organized players like us provide holistic solutions to interact, inspect, valuate, bid and close transactions in a timely, transparent and cost-effective manner along with all other allied services like parking, documentation and finance under a single roof which has helped the industry to grow significantly.
Affordable Price & Attractive Resale value
Considering the market trend, any new car or vehicle or equipment depreciates in value ­ as much as 20 percent to 40 percent in the very first year! Purchasing a pre-owned vehicle & equipment helps to avoid that initial depreciation. Irrespective of the depreciation, pre-owned vehicles & equipment can hold its value if it's well-maintained with proper documentation and sell at the right time, to a market where the vehicle & equipment is in demand. Through organized players any vehicle can be sold today in any part of India.
Budding Finance Facility for used Vehicles & Equipment
Few years back, it was very difficult to purchase a pre-owned a vehicle & equipment without having enough cash in hand as most of the Banks & NBFCs were reluctant to fund a pre-owned vehicle. However, pre-owned vehicle & equipment financing market has grown significantly in recent times. In the same time, Banks and NBFCs have also launched several loan schemes at lucrative rate. So, considering several benefits of pre-owned vehicles & equipment along with easy financing options, people have already started to prefer a pre-owned vehicle & equipment over a new one. Recently, Shriram Automall has also launched SAMIL Financial Services Buy Now, Pay Later facility to help buyers to purchase their preferred pre-owned vehicles & equipment.
COVID-19 Impact ­ Preference of Personal Mobility over Public Transport
Due to health and safety concerns, the personal convenience has become popular over public transportation which has fuelled the demand of pre-owned vehicles significantly in the COVID-19 era.
Rising New Vehicle Prices & Long Waiting Period
Factors like shortage of semiconductor and rising input cost have escalated the price of new vehicle heavily. In the same waiting period for a new car has also increased to several months. Both the factors have worked as positive catalyst for pre-owned automobile industry.
Future Outlook
Irrespective of several challenges in the Automobile Industry during the last couple of years, pre-owned Automobile Industry has grown significantly. We expect a double digit growth in the pre-owned automobile industry in the next five years. Technological revolutions would like to drive the industry substantially in the coming years.