2. Nagavara Ramarao Narayana Murthy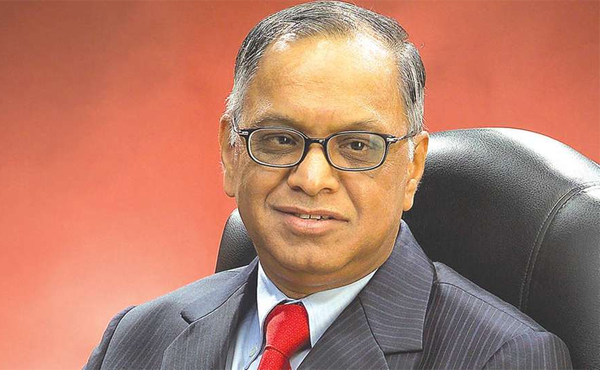 The Co-Founder of Infosys, Nagavara Ramarao Narayana Murthy is one of the foundation pillars that had set a sturdy base for the stunning build out of the Indian IT industry. Described by the Time Magazine as 'Father of the Indian IT Sector', he is credited with conceptualization, articulation & implementation of the Global Delivery Model (GDM), which has become the backbone of the Indian software industry. It was under his leadership that Infosys became the first Indian company to be listed on the NASDAQ. An IIT Kanpur Alumnus, Murthy is also responsible for installing India's first time-sharing computer system at IIM Ahmedabad during his tenure there as Chief Systems Programmer; making IIM the third business school in the world to install a time-sharing system after Harvard and Stanford.
His passionate & profound service in the IT field have showered him with prestigious awards & honors like Padma Vibhushan, Padma Shri, Hoover Medal, and Ernst & Young Entrepreneur of the Year Award, to name a few.