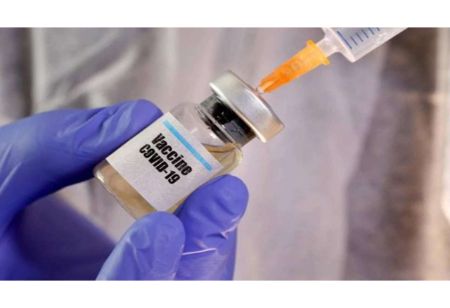 India today initiated the next phase of coronavirus vaccination drive for the elderly above 60 years of age and people between 45 and 59 years of age with comorbidities.
PM Modi too took the first dose of the coronavirus vaccine today and share the picture on his Twitter along with a message appealing others to get inoculated. He appealed to those who are eligible to follow the suit and wrote, "Took my first dose of the COVID-19 vaccine at AIIMS. Remarkable how our doctors and scientists have worked in quick time to strengthen the global fight against COVID-19. I appeal to all those who are eligible to take the vaccine. Together, let us make India COVID-19 free!"
With today's drive, India expands its vaccination program to cover people over 60 and those over 45 with comorbidities amid a growing number of more infectious virus strains and a spurt in cases.
Self-registration have opened on Monday from 9 AM onwards on the upgraded Co-WIN website, and will remain open till 3 PM for same day appointments.
Citizens will be able to register and book an appointment for vaccination, anytime and anywhere using the Co-WIN 2.0 portal or through other IT applications such as Aarogya Setu. Registration can also be done on-sites, which will allow those people who can't self-register in advance or for someone who does not have access to a smartphone or internet to walk into the identified COVID-19 vaccination sites and get themselves registered on-site and vaccinated. The facility will be available in both government and private hospitals.
The third way to register is through facilitated cohort registration where state or UT government will take a proactive lead. Specific dates for vaccination will be decided where target groups of potential beneficiaries will be vaccinated.
Several ministers have already taken the shots while others eligible for the shots are in the process of finalizing their schedule for vaccination. "A few ministers who are above 45 and have comorbidities will travel to their respective constituencies to get the first shot," revealed a person aware of the details. While Bihar's CM Nitish Kumar, after taking the shots, announced free vaccination for this state people, other eminent leaders have urged the fellow people eligible to take vaccine to join and fight against coronavirus.