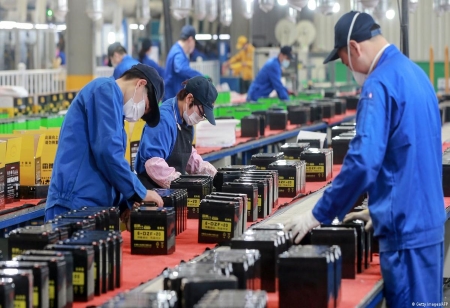 The index of eight core industries increased by 8.2 percent in June 2023 compared to June 2022, with the exception of crude oil, all seven industries increasing during the period under review. Steel, coal, cement, refinery products, natural gas, fertilisers, and electricity production all increased in June 2023, according to data released by the Commerce Ministry.
The eight core industries account for 40.27 percent of the items in the Index of Industrial Production (IIP). The government increased the final growth rate of the index of eight core industries for March 2023 from 3.6 percent to 4.2 percent.
Year on year (YoY), coal production increased by 9.8 percent in June 2023. Its cumulative index increased by 8.7 percent from April to June 2023-24 compared to the same period the previous year.
Crude oil production fell by 0.6 percent year on year in June 2023. In June, natural gas production increased by 3.6 percent year on year. On a year-over-year basis, petroleum refinery output increased by 4.6 percent in June. Fertiliser production increased by 3.4 percent, steel production increased by 21.9 percent, cement production increased by 9.4 percent, and electricity generation increased by 3.3 percent in June 2023 compared to the previous year.