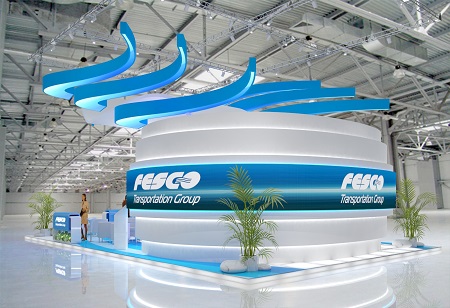 The Russian shipping business Fesco and the Indian logistical group Saksham have formed a deal to focus on the expansion of seaborne freight from India to Russia, according to sources.
"The parties have plans to organize direct marine services from Mundra and Nhava Sheva ports to Novorossiysk and St. Petersburg ports and in the reverse direction, and to study a potential cargo base between Chennai and Vladivostok ports for the opportunity of launching a marine shipping service on this route," Fesco said.
The companies also intend to collaborate on the development of IT solutions for maritime shipping and the Vladivostok Commercial Seaport.
"Marine services we plan to launch with Indian colleagues will create a reliable base for expansion of the cargo turnover and the range of goods between our countries," Fesco Board Chairman Andrey Severilov said, cited by the press service.
FESCO Transportation Group is a Russian intermodal transport provider that offers services such as maritime shipping, roll-on/roll-off, rail transportation, and port handling. Far-Eastern Shipping firm JSC is the Group's parent firm. The FESCO Group is based in Moscow.
The Far-Eastern Shipping Company serves as the group's foundation. In 1880, the enterprise was created in Vladivostok.