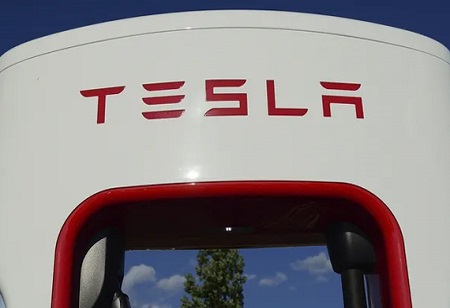 Tesla stock had a largely impressive first quarter and overcame significant setbacks. Tesla mitigated the effects of the global supply chain crisis by rewriting its vehicle software to support other chips in its vehicles. In turn, Tesla has suffered less during the pandemic. However, several economic factors might present a downward trend for Tesla stock. These factors include continued COVID-19 restrictions leading to shutdowns of its robust Shanghai Gigafactory, tighter US economic conditions, and increased competition in the EV industry. This situation might lead to lower Tesla share prices.
In 2021, Tesla stock experienced a year of volatile trading. Share prices ranged from $563 in May to $1229 in November. Tesla shares started to decrease beginning in November as Musk sold $1.02 billion in shares, equating to 934,090 shares, to reduce his ownership in the company by 10%.
Q1 2022 Delivery and Production Results
Tesla reported that it had slightly over 310,000 deliveries in Q1, an all-time delivery high. The company beat expectations when it exceeded its previous record of 308,000 delivered in Q4 2021. Although production is slightly down from last quarter, Tesla still surpassed its delivery record.
Additionally, Tesla had a 4% increase in production compared to 2021 Q1, which was at 305,400. The company's results were impressive compared to last year as it had roughly a 69% year-over-year increase in production while most automakers saw reduced production capacity due to spiraling supply chain issues.
Supply Chain Issues Continue to Hamper Tesla's Outlook
Many car brands suffered during the pandemic due to the global ship shortage. However, Tesla weathered the shortage by rewriting its vehicle software to support other substitutable chips. Tesla can use a wide range of chips which may help lead to further growth. The strategy has led to Tesla maintaining aggressively higher levels of production compared to other car companies. Other car brands, such as BMW and Daimler, were forced to shut down some of their assembly lines due to the
chip shortage.
COVID Restrictions Cause Factory Shutdowns
Tesla would likely experience economic growth as it prepares for production in its Gigafactory in Berlin, which opened last month, and Texas, which is opening this month. However, factory shutdowns due to COVID-19 will continue to be a risk for company growth. Tesla's Shanghai factory has remained closed during its recent lockdown, which has led to a chip build-up and could impact the stock.
Looking Ahead into 2022
The Hawkish Federal Reserve intends to aggressively hike interest rates and taper bonds. Tesla's economic outlook looks more negative, and investors predict that Tesla shares might face downward pressure.
Although Tesla is the pioneer in electric vehicles, several car brands have broken into the electric vehicle industry, generating competition for Tesla. The total market share of electric vehicles is on the rise. Government incentives like tax credits and low rates for consumers have driven EV appeal and growth.
Car brands like Ford, Lucid, Volkswagen and GM are making the shift and catching up. If these cars are sold at more affordable prices, consumer demand for Tesla might fall.
Tesla currently has 14% of the market share for electric vehicles. However, Volkswagen has slightly over 11% of the market and Chinese BYD has 9.6% of the market. As more car brands increase their market share of electric vehicles, Tesla will face more competition in the EV industry.
Furthermore, SpaceX intends to move forward with an initial public offering for Starlink, which is a network that provides satellite internet to 29 countries around the world and some of the most remote places on earth. Although it might take years for an IPO to come to fruition, a Starlink IPO might benefit Tesla shareholders.
The Bottom Line
Tesla continues to generate impressive results, beating all-time highs for production and deliveries in Q12022. Tesla weathered the global supply chain crisis by rewriting its vehicle software to support other chips. This strategy gave them the upper hand as other car companies suffered significant losses. However, the company faces several factors that could lead to a more negative outlook for 2022.
First, COVID-19 restrictions in China will continue to lead to shutdowns of its robust Shanghai Gigafactory. This situation presents a problem for chip supply and increasing deliveries. Second, the Fed's aggressive tightening policy could cause shareholders to take profits and buy less expensive shares. Third, other car brands are breaking into the electric vehicle industry, increasing the market share of electric vehicles. As companies like Volkswagen, Ford, and BYD take up more of the market share, it will generate increased competition for Tesla. Consumers might be more attracted to other car brands' EVs if the prices are more affordable. This situation might lead to lower Tesla share trading prices. Despite Tesla's considerable growth and results in Q1 2022, investors must consider how these factors could have a mixed or negative impact on Tesla shares in 2022.