Tomorrow Capital Leads Rs.47 Crore Series A in Leverage Edu; Sets Aside Rs.200 Crore for New Investments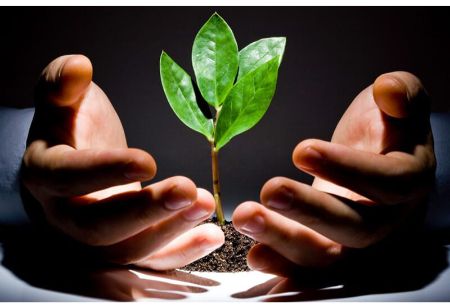 The Mumbai-based $100-million venture capital fund, Tomorrow Capital led the Rs.47 crore Series A investment round in Leverage Ed-tech.
This is the fund's second edtech investment in the last two months, based on their thesis of building large consumer brands in the education space.
Rohini Prakash, CEO, Tomorrow Capital, talks about the current investment, "We have always looked at the education space as one where large home-grown consumer brands will drive the market for the long term. We have been studying the space for a while now and identified higher education and co-curricular support for K-12 as areas which present an opportunity to build highly scalable brands. The pandemic-led, school-from-home situation has had a deep impact on the conventional brick and mortar forms of businesses and has enhanced the digital distribution and adoption of these services, which is a big enabler for scale."
"We believe our partnership with Leverage Edu will help co-create a brand in global education as its highly scalable online model is uniquely placed to cater to a growing demand for a more globalized education experience. This segment has always been underserved with a lot of unorganized players ignoring the need to look at a student's journey holistically, which is where Leverage Edu is uniquely positioned to cater to a wide range of a student's needs," Rohini added.
This second investment from Tomorrow Capital in Edtech comes in quick succession after the fund's $2 million investment in BeyondSkool, a live, online co-curricular upskilling academy for kids.
"We have been on the lookout for disruptive models in edtech inspiring 'real' education over traditional rote-learning systems. BeyondSkool is in an excellent position to inspire an overhaul of the same by making kids logically sound problem solvers through applied forms of knowledge, all digitally enabled. These are the type of white-space opportunities we seek to back, supported by driven founders and our thesis in edtech," Rohini mentioned.
Tomorrow Capital is closely working with both the companies in the areas of building distribution and branding, which is part of the fund's core ideology to work closely with the founders to help them accelerate a great business by building a strong brand and deep distribution.
Including the current investment, Tomorrow Capital has invested nearly Rs.100 crore over the last three years in five early-stage start-ups. The early investments were in Bonito Designs, and Multiliving Technologies. Tomorrow Capital recently exited from ZenoHealth (previously Generico) – a pharmacy chain selling low-cost generic drugs, at an over seven times return in just two years.
Tomorrow Capital has set aside another Rs.200 crore for a fresh round of investments over the next 12 months and is in the process of identifying new opportunities. Explaining the investment philosophy of Tomorrow Capital, Rohini said, "Tomorrow Capital focuses on helping consumer start-ups with long-term patient capital, thought-partnership, hands-on operational support, industry networks, and access to resources to achieve an exponential growth trajectory and a high leverage for success. We invest selectively and are focused on ensuring that our investments provide more than just capital, by guiding and assisting the portfolio company in every way to ensure success."