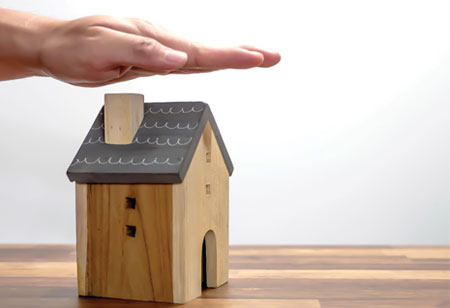 Ceo Insights Team, 0
Life insurance plans are one of the most reliable ways to ensure your family lives a secure and comfortable life even after you're no longer there with them. A life insurance plan gives you the assurance that your family will be able to follow their desired lifestyle, and financial constraints will never come in the way of their dreams. But that's not all.
Life insurance is also one of the best investment plans out there, giving you the option to secure your own dreams as well while you work towards securing the future of your family. So, here we talk about a few best life insurance plans that also act as excellent investment plans.
#1 ULIP OR UNIT LINKED INSURANCE PLAN
Unit Linked Insurance Plans, also known as ULIPs, are one of the best life insurance plans available today, and these also act as great investment plans. This is because they allow you to potentially gain profits while also enjoying the security of a life cover.
If you take a ULIP plan, a specific part of your premium is assigned to your life insurance cover, and the remaining amount is put in a common pool. This money is then invested in equity, debt, or both. The profit made by you and your ROI depends on the funds you choose and how they perform.
Amongst the many types of insurance policies, there are many benefits that ULIPs offer that make them one of the best investment plans. Let's look at them ­
1. You can choose your life cover­
You can decide how much you want to invest on your life insurance policy cover.
2.You can choose your investment type
You can choose which funds you want to invest in or which debt or equity you want to go for.
3.Liquidity­
You don't have to worry about not being liquid because of the withdrawal feature that lets you withdraw a part of your money before the maturity date.
4.Systematic,goal-based planning
ULIPs help you in systematic planning towards your key-goals like saving for your child's marriage or your retirement.
5. Tax benefits­
These investments also offer tax benefits.If these benefits impress you, ULIP might be the best investment plan for you.
#2 ENDOWMENT PLANS
Endowment life insurance plans are the best investment plan for you if you are looking to receive fixed returns from your investment in a life insurance policy. These
policies are basically life insurance that, aside from covering the insured's life, helps them save a certain amount over a specified period. Thus, allowing them to get a lump-sum amount upon the maturity of the policy, in case they survive the tenure.
This amount can be very useful in catering to essential expenses such as retirement needs, children's education, or marriage. However, suppose the insured passes away before the maturity date. In that case, the sum assured by the life insurance plan will be paid to the beneficiaries, who can again utilize the money to secure a financially stable life for themselves.
With a life insurance policy in place, your loved ones do not have to focus on financial constraints or deal with a monetary crunch in case something happens to you
#3 TERM PLANS WITH RETURN OF PREMIUM (TROP)
Term life insurance plans with return of premium offer to refund the premium upon the maturity of your policy. This means that if the insured survives the tenure of the policy, they can get back the amount they invested on the premium of the plan. This feature makes TROP one of the best investment plans for those who wish to get insurance cover in addition to a premium refund upon maturity.
Let's take an example to understand this better. Suppose someone bought a life insurance plan with a cover of Rs. 20 Lakh, for the duration of 10 years. Now, if the insured passes away before ten years, the family of the insured will receive the death benefit of Rs. 20 Lakh. However, if the insured survives, they will be eligible to get a refund on the premium paid by them.
MAKE A SMART CHOICE FOR YOURSELF AND YOUR FAMILY
So, these were three types of insurance policies that don't just provide you with life coverage but also act as a few of the best investment plans available today. So if you're interested in getting a life insurance plan that helps you secure the future of your loved ones but also lets you have some financial security for yourself, you can consider any of these options.
Further to these policies, a life insurance plan in itself is a smart investment as it lets you make necessary arrangements for the safe and secure future of your loved ones. With a life insurance policy in place, your loved ones do not have to focus on financial constraints or deal with a monetary crunch in case something happens to you.
However, one thing that you need to keep in mind while purchasing any of these policies, or any kind of life insurance, is that you must go for a reputable insurance provider. Many well-known insurance providers like Max Life Insurance provide these policies, letting you make a safe, secure, and smart choice. You can visit their website to understand more about their offerings.