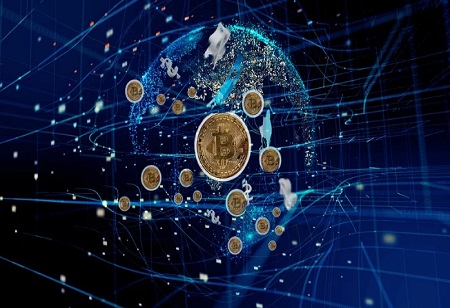 At present, BFTs or non-fungible tokens, are growing in popularity. People are investing huge amounts of money for all these unique Cryptocurrency assets. In early 2021, one BFT by a digital artist named Beeple was sold for an amount of $69 million.
Yeah! Yeah! It is that huge.
There are a lot of others who have secured multimillion-dollar sale prices. This potential for big money is actually leading more and more individuals to create NFTs. They are hoping that they will be able to cash in on the current craze.
It is indeed a great idea to invest in Cryptocurrencies and NFTs with the best platforms like Quantumai.
What Makes A Good Crypto NFTs
In case you are also thinking about making a good Crypto NFT, you need to follow the below-mentioned steps. Now, without wasting any more time, let's have a look at all the site.
Pick Your Item
If you haven't done anything yet, you need to start from the basics. And that is determining what unique digital assets you actually want to turn into NFTs. It can be anything like GIF, meme, a tweet video game collectible, music, picture, or custom painting.
An NFT must be a unique digital art piece or item with a sole owner, as the rarity provides an MFT the value. You also need to ensure that you are holding the intellectual property right of the item that you are planning to turn into NFT.
Making NFT of an item that you do not hold can get you into some serious legal trouble.
Choose Your Blockchain
Once you are done with selecting your unique digital asset, you need to start the process of mining into a non-fungible token or NFT. For this sole purpose, you need to determine the blockchain technology that you are planning to use for your NFT.
Generally, Ethereum is the most popular and likeable among creators and NFT artists. Apart from that, you have some other options like Binance Smart Chain, Cosmos, Polkadot, and Tezos.
Set Up Your Digital Wallet
For making an NFT, you will need some Cryptocurrency in order to fund your NFT., so you are obviously going to need a digital wallet; without wasting any time, you need to set up your digital wallet now. After setting up your digital wallet, you need to buy some Cryptocurrencies.
Most of the NFT platforms accept Ether. In case you already own some Cryptocurrency anywhere, you need to connect it with your digital wallet so that you can use that for your NFT.
Select Your NFT Marketplace
After having your digital wallet set along with some Cryptocurrency on it, it is time to start making your NFT. in order to do that; you must choose an NFT marketplace. Here are some suggestions for you.
Axie Marketplace.
OpenSea.
Larva Labs/CryptoPunks.
Rarible.
NBA Top Shot Marketplace.
ThetaDrop.
Mintable.
Nifty Gateway.
Foundation.
SuperRare.
It is best to research each of the platforms and then select the most suitable one for your NFT. Once you are done choosing an NFT marketplace, you need to connect it to your wallet. It will allow you to pay all the essential fees for making your NFT.
Upload Your File
Finally, you are almost ready to mind your NFT. The NFT marketplace you have chosen will have a step-by-step guide. This particular process will enable you to turn your digital file into a marketplace NFT.
Set Up The Sales Process
Here, we are in the final step of making your NFT minting process. It is time to make a decision on how you will want to legalize your NFT. It all depends on the platform you are using.
Sell it at a fixed price: When you will set a fixed price for your NFT, you are allowing the first person willing to meet that price to purchase your NFT.
Set a timed auction: On the other hand, a timed auction provides those individuals who are interested in your NFT a timeline to submit their final bid.
Start an unlimited auction: At the same time, an unlimited auction does not set any time limit. Here you have the control to end the auction whenever you want to end it.