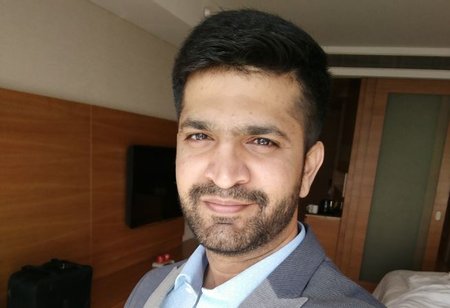 CEO Insights team, 0
The Indian Sportswear market is flooded with foreign brands that savour a whole world of loyal market. The penetration strategy of Piranha Sportswear, the Indian sports brand that went on to become the kit makers of FC Goa (2017-18 season) within merely a year after its launch, was quite simple offering international quality apparel keeping in mind the trends and requirements of the Indian market. After a couple of years, Piranha today is one of the fastest growing Indian brands that has created a niche in the B2C and B2B market, supplying kits for various teams across different sports such as Chepauk Super Gillies, All India Football Federation, and Young Indians, to name a few.
The brand is best known for its yoga pants and t-shirts made from Vapor Slay fabric, which keeps you cool during even the toughest workout routine. Its range of products includes jerseys, vests, shorts, tracksuits, yoga pants, and much more. To explore the interesting anecdote of Piranha, CEO Insights interviews Ashwin Kaarthik Ravindran (CEO, Piranha Sportswear).
Piranha has its own pricing model, which often exceeds price tags of other Indian brands. How do you justify this disparity?
That(pricing) in fact is the only factor that we repeatedly had to justify. Online shoppers are used to heavy discounts and bundle-offers from international brands. They ask: 'Why should we pay Rs.900 for a T-shirt from an Indian brand when we can get the same product from an international brand at a similar price?' Our explanation is that the MRP on international brands' products would be around Rs.3500– Rs.4500. And most of the time, the products they sell at heavily discounted prices are at least three or four years old. The moment the customer sees and touches our products, they understand the
justification for the pricing. So, our biggest challenge is actually the customer product interaction.

How do you achieve this unique level of quality?
Our designers work throughout the year on new designs and we add them to our collections or lookbooks. About 80 percent of our products are sublimated. Sublimation is a process where the digital design is printed on to a special paper and then fused on polyester or polyester blended fabric by application of high pressure and temperature. We source our fabric from several vendors in Ludhiana, Delhi, Tirupur, China, and we even knit our own blend of polyester interlock fabric called Vapor Slay. This is our proprietary product that has moisture wicking and anti odor properties.

What opportunities do you foresee in the current sportswear and active-wear market? How is Piranha making the most out of those opportunities?
We have seen that there is a huge potential in the B2B space which is relatively under supplied in India. While not every manufacturer/brand can survive in the segment, we believe that our quality, strength in design and on-time delivery can help us beat competition on a consistent basis. Our logo signifies the aggression that the name Piranha stands for, just like our aggressive pursuit towards becoming the best Indian sports wear brand. While 80 percent of our B2C sales are online through our own website, we are also present offline in Bangalore through three multi brand stores and further are in discussions with stores in Chennai, Mumbai, Delhi and a large retail chain in Malaysia.

Key Management:
Ashwin Kaarthik Ravindran, CEO
Ashwin is a Business Management graduate with 11 years of experience in running different businesses. He has been quite successful in cultivating a highly successful entrepreneurial culture inside the organization with several leaders within the company and an energetic workforce encouraged to work on solutions rather than dwelling on problems.

Location: Coimbatore

Offerings:
•T-shirts
•Shorts
•Yoga Pants
•Running Tights