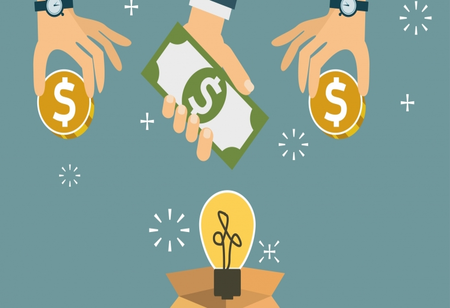 CEO Insights team, 0
One of the fastest growing markets over the last decade, Southeast Asia is attracting many talented entrepreneurs to establish their new businesses in the region. However, amidst the global pandemic, both existing and emerging startups, especially women-centered businesses experience greater challenges due to no or insufficient access to financial and technical support. It is here that the role of Angel investors become critical as they help in expanding the pipeline of investible businesses by providing early stage ventures with essential resources, including capital to bridge the funding gap, and by sharing their expertise and networks to unlock business opportunities that facilitate growth.
According to a report by Sasakawa Peace Foundation (SPF) in partnership with the Angel Investment Network Indonesia (ANGIN) titled The Emergence of Angel Investment Networks in Southeast Asia, there is a steady rise in the number of angel investors in the region. With time, the practice of angel investing has also been increasingly structured through the establishment of Angel Investment Networks (AIN), which has led to more coordinated efforts to streamline angel investments. This often results in larger investments into early stage ventures, demonstrating the important catalytic role angel investments play in the early stage investment landscape.
However, there are a slew of challenges that angel investors encounter when investing in Southeast Asian startups. Though investment in Southeast Asia startups reached $7.9 billion in 2017, and the internet economy has the potential to reach $200 billion by 2025, which obviously seems a lucrative opportunity for the investors, yet they need to be aware of the significant hurdles businesses face in these areas.
Market Maturity
Though US-Chain trade war is a blessing in disguise for the Southeast Asia, one of the major challenges angel investors face is market maturity. In most of the Southeast Asian countries, startup ecosystem has just started blooming, and we yet have to see these startups turning profitable, exits and IPO are still far off. Looking at faster growth and quick monies, these startups have jumped to raise growth investment without giving much time for validating their business idea and its
sustainability. This surely raises a big question of how many startups will succeed and stay afloat for long giving substantial returns to the investors!
It is important for the angel investment networks/clubs to work hand-in-hand with other ecosystem players to achieve financial sustainability,and implement operational improvements
With Singapore being the only successful model as of now, angel investors are positive about the startups markets growth and maturity in other Southeast Asian countries in the coming days and hence the investment environment is heating up, thus witnessing an increase in the number of angel investment clubs in the region like ANGIN.
Collaboration with other Ecosystem Players
As the pandemic has disrupted the entire economy of the region, it is important for the angel investment networks/clubs to work hand-in-hand with other ecosystem players to achieve financial sustainability, and implement operational improvements. To achieve this, collaboration between entrepreneurs, government, intermediaries and investors become an important wheel. Such collaboration results into creating more jobs thus contributing to the local economy, whilst developing solutions to make people's life better.
But there still lies a substantial vacuum in policies and structure for these angel investors to secure their investments and rights. With the market holding more growth potential, it is important that this void is filled to empower angel investors take bigger risks to create fertile launchpad for emerging and upcoming startups.
Uncertain Returns
Deemed as high risk tolerant, angel investors pour in a startup at a very early stage, where sometimes the ideas are still not validated. This high risk zone creates a ceiling for losses or payback periods before it becomes unsustainable for them to continue. Investing more than just monies in startups, angel investors always hang between huge losses or marginal gains. Hence it is important to create a sustainable mitigation strategy to fence them from any such loss.
Concluding that the angel investors in Southeast Asia are at a pivotal stage of their lifecycle, what makes their sustainability even challenging are the alternate ways of financing, which includes accelerators, equity crowdfunding platforms, grant funders, VCs and others, apart from the foreign angel investors entering the lucrative market. However, with startup ecosystem growing, there is enough piece of pie for everyone to sustain and grow.