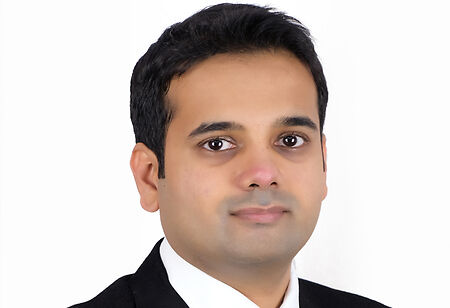 Sanil Basutkar, Co-founder, HealthySure, 0
Building a team can be a daunting task for any organization. But for a start-up that has just raised their first chequebuilding, a team is considered the as most difficult task a founder must face. For early-stage start-ups, the founding team makes or breaks the company. There are bound to be mistakes too, but with the right strategy, you can build an amazing team.
Setting Right Expectations -
Candidates sometimes lack perspective of what it actually means to work in an early-stage start-up. Additionally, there is a great scope for learning, career advancements, ESOPs and solving problems that no one to date has attempted solving. On the other side, there is increased responsibility and ownership, a lack of set processes, and a focus on outcomes rather than inputs provided. There is also decreased job security which is one of the biggest factors at play. This is generally in stark contrast to what you get at an established setup. When recruiting people, we should clearly state our expectations and also let them know the pitfalls of joining an early-stage company. While this may not be the most business-friendly way to recruit people, we don't want to set any false expectations for the candidate. This helps the candidate gain a perspective as well and really question whether they wish to join an early-stage venture.
Right Set of Mentors –
Founders typically would be good in a few functional areas. Even if they somehow do, they will never have the time to manage the team through it all. It is important that the team has the right set of stalwarts that guide the team with their experience and expertise. A young team given the best coaches would be able to perform wonders. It is wise to invest in these mentors to help your team gain knowledge, connects and the best practices.
Finding Stars through Interns and Freshers–
Recruiting people for a venture with an uncertain future, makes sense why people would hesitate. We have found that young people (who may still be in college, or recently passed out) generally value the fact, that at such an early stage in their careers, what matters is the amount of learning and exposure they get and not how big the pay checks are. Secondly, they are eager to prove their worth, and all they need is opportunity.
You would be surprised, how much you get to learn from these guys too. We have found that the youngsters are quick to grasp things and are generally well versed with the latest tech trends.
People Who Value Equity –
One of the major reasons for people joining early-stage start-ups is the high level of reward even though the risk too is high. ESOPs can be a great wealth generation tool and has already benefitted a large set of employees in India. As a practice every fulltime employee in our company gets ESOPs.
Referrals –
At an early stage, referrals are your best bet to get a great team. At an early stage, we would recommend focusing more on a stronger referral program instead of relying heavily on recruitment agencies. It is easier to have conversations with referrals and expectations on fit can be determined easily.
For a founder, the most precious thing that they have built is not their product, tech or brand but their team
Purpose Driven People –
Everyone at the end of the day has something that they want to achieve. People join early-stage start-ups to explore possibilities that they could not elsewhere. This could be picking up skills to launch their own venture in the future or someone who wants to develop deep level skills in a business function or someone who wants to try their hand at something different. We can safely conclude that experience hardly matters when it comes to working in an early-stage start-up. There are plenty of indicators for founders to know that there is genuine passion to work that includes direct reach out for roles, aggressive follow-ups and at times even willing to sacrifice on their current income levels to join the venture.
Building a Candidate Pipeline –
We would generally keep on posting jobs and taking interviews even when we knew that the positions would not be filled till some funding came along. Building a relationship with a potential team member can help you create a pipeline of the best candidates that you can approach directly when you have the right resources. Sometimes these candidates can even be onboarded on free-lance and can work with you part-time. Quite a few of our team members were onboarded months after we had a discussion with them.
Building a team takes time, effort and care. More than anything founders will have to paint a vision for everyone to follow. For a founder, the most precious thing that they have built is not their product, tech or brand but their team.