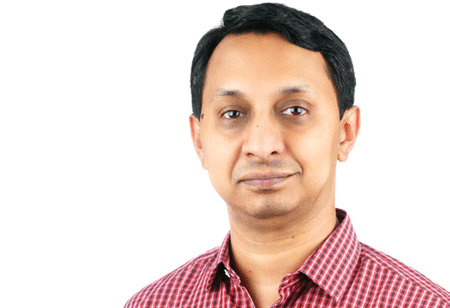 Aditya Dhruva, Vice President & CTO, Mahindra Comviva
The advent of the digital era has brought about a sea change in customer behavior. Consumer to-day is becoming more demanding and less loyal with each passing day. They require brands to be `always-on', while offering contextual and real-time interactions. Enterprises are thus opting for `mobile-first' marketing strategies to ensure timely, rich and compelling experiences.
On the other hand, Telecom Operators worldwide are facing increasing heat due to rapid erosion in their core infrastructure revenues. Voice minutes have dropped significantly, P2P Messaging is taken over by chat applications, and digital services have taken over traditional VAS services. Telco's have to move beyond being an infrastructure player and require repositioning themselves as digital service providers. Asset Monetization through value-based use-cases is necessary for Telcos to turn the current tide in their favor.
Deploying Application-to-Person (A2P) Messaging to Enhance Customer Engagement
While P2P messaging has shifted to over-the-top applications like WhatsApp, Facebook Messenger and others. Application to person (A2P) messaging traffic has increased significantly. To illustrate, Mobilesquared's report on the enterprise messaging market indicates that the A2P messaging market is expected to grow to $58.75 billion by 2020. With a 90 percent open-rate, A2P SMS is one of the most reliable channels to achieve consumer engagement. Messaging is thus being preferred by enterprises to communicate with customers, without unduly interrupting them. In fact, A2P messaging is already being widely deployed across multiple industries:
• Retail (order confirmation, delivery dispatches and delivery updates)
• Finance (alerts and transaction verifications)
• Transport (freight/asset monitoring, delivery tracking, connected car, navigation and ticketing)
• Healthcare (clinic search, test results and information dissemination)
• Logistics (tracking shipments, delivery times, pick-ups and delays)
The Transformation of Enterprise Engagement
As the A2P market gains traction, new use cases have come to the fore. Prior to this, while enterprises largely deployed SMS or email to ensure customer engagement, the scope has widened significantly. Now, multiple options are attaining centre stage, such as push messaging, social media, chatbots and even telco's own RCS for rich contextual reach. A2P Messaging is not just SMS anymore. Mobile engagement via digital channels will, needless to say, be a key focus for enterprises.
Before this can be leveraged to its full potential, how-ever, a few challenges remain. For example, enterprises that are dependent on standalone platforms for SMS, USSD, or over-the-top services find it difficult to move from one channel to another. In fact, a Gartner study indicates that on average, companies deploy around 22 different tools for marketing. Telcos can monetize on this business need by providing a convergent solution that will enable enterprises to connect & engage with their customers and partners through various channels ­ all through a single platform in order to deliver higher value to enterprises and Omni-channel experience to their consumers.

More importantly, enterprises can benefit from the vast repository of customer data and business intelligence available with the opera-tor. This largely includes a customer's usage pat-terns, location-based information, demographics, and the rest all are key data that enterprises out there need for driving custom intelligence and targeted sales. In fact stringent regulations such as the General Data Protection Regulation (GDPR) too add to an operator's arsenal. These players are best positioned to monetize inherent attributes like the security and privacy of customer data, to provide GDPR compliant solutions to enterprises.

Mobile Data as a Channel for Enterprise Engagement:
As per GSMA Intelligence, 80 percent of customers' with-out access to the internet lives within the range of a 3G or 4G signal. A strong reason to support this fact is that in low-income countries, 500 MB of data is priced at almost 10 percent of monthly GDP per capita. It has also been observed that internet access is not only a challenge for the developing world. In fact, In the U.S. & Europe, 300 million customers do not use the internet, even though they live within the range of a 3G or 4G mobile network. A significant number of these customers belong to a low-income background.

The big opportunity that is untapped to a fairly large extent is Mobile Data Sponsorship, where customers can browse, stream and enjoy content from data sponsors without impacting their monthly data plan allowance. Enterprises, on the other hand, are always exploring new engagement channels to ensure customer retention, improved service quality and service promotion. Operators ought to leverage this opportunity by making it convenient for enterprises to connect with customers via data as an engagement channel. Enterprises should be enabled to leverage data to incentivize, reward and promote services. Monetizing mobile data channels is critical for an operator's long-term success.

With the emergence of multi-channel communications, enterprises must ensure that every channel and every customer interaction is synchronized for achieving Omni-channel engagement. However, in order to make this happen, Telcos have a key role to play. Telcos have to manage all the integrations and provide a platform for Customer Engagement. This will help Telcos rise-up in the value chain and monetize the enterprise digital engagement market.