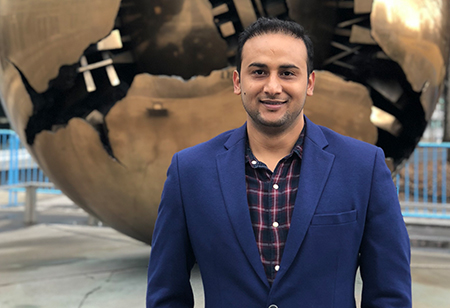 Vivek Kumar, Co-Founder & CTO, Excubator, 0
Vivek has successfully supported and scaled many early-stage tech startups in India and is frequently invited to speak about startups and technology in national and international summits.
India has more than 400 SaaS startups founded in last few years. Many of these startups have been successful and five of these are unicorns (valuation of more than billion USD). Some of these startups have also been competing and winning in global markets as well.
There are many reason behind success of SaaS startups in India. India is one of the largest software exporter in the world and there are hundreds of thousands of brilliant software developers in cities like Bangalore, Chennai,
Hyderabad and other cities. These technology professionals have worked with many of the best software product companies in the world and they proved to be perfect founders and employees for SaaS startups in India. Another reason for success of SaaS startups is adoption of cloud infrastructure platforms. These platforms significantly reduced the cost of computation and hosting of SaaS platforms.
Another major reason for success of SaaS startups is flexible pricing. Traditionally software companies have been licensing their software with huge upfront cost and annual maintenance fee. SaaS startups disrupted this model by bringing freemium payment model where any individual or business can try these software for free either for a limited amount of time or with limited functionality, they can keep using limited functionalities of these software
for a very long time without paying a single penny. This model broke a lot of barriers and businesses of all sizes were able to try these SaaS solutions and only if they were able to extract value, they had to pay. This pricing model also allowed users to experiment with different solutions without zeroing down to the one that is most suitable for them.
Funding landscape for SaaS startups has also evolved in India. There are many early stage as well as late stage funds which are actively looking for fund SaaS startups. While many startups in India cater to domestic consumer base and domestic enterprises, SaaS startups can serve both Indian and global consumers while sitting in India. While there are many domestic VC funds focused on SaaS startups, there are also many global VC funds continuously looking for SaaS startups based out of India. This has led to tremendous competition among funds to invest in SaaS startups with tremendous potential. There has also been many cases where startups have moved out of India to raise more funds and scale their revenues in different parts of the world.
While India provides a great market to build and test SaaS solutions, monetising these solutions have been a challenge. Startups have been marketing and selling their solutions in other geographies to increase their revenues.
Even though SaaS startups have disrupted software deployment is multiple industries, there are still many areas where new startups are trying to build unique business models based on SaaS. AI and machine learning have given tremendous advantages to SaaS software. Industries like financial services, logistics, healthcare and retail have great potential to create many successful companies based out of India. Data coming out of traditional software, IOT devices, and cameras are allowing SaaS companies to provide actionable insights to businesses which is leading to cost optimization, increase in efficiency and unlocking hidden patterns to analyse and grow businesses.
While India provides a great market to build and test SaaS solutions, monetising these solutions have been a challenge
The way SaaS products are being built is also changing rapidly. APIs are changing the way different software are connecting with each other. Many SaaS companies are using different components built by other existing players to focus on new features and innovations without trying to build everything from scratch. This is leading to a very
exciting marketplace where SaaS companies are collaborating with each other by using existing solutions from other startups. Traditional software companies have also joined the bandwagon by offering their traditional software on cloud. This has led to a marketplace where all companies big or small are competing in an open market.
A mobile first mindset has also provided new opportunity to rebuilding solutions for mobile first world. SaaS companies are building dashboards and tools which are best suited for mobile first and always connected world. Many companies are optimizing their offerings to suit mobile devices. More and more new SaaS solutions are being built for mobile devices.
As we move into the future, technology itself is becoming more and more commoditised as developers from all parts of the world have access to similar technologies and skill sets. This is where innovation is going to play a critical role while companies try to differentiate among themselves. Talent remains the key when innovation becomes the key differentiator. Indian startup ecosystem has already proven its mettle when it comes to developing world class SaaS products and there is a huge potential for global dominance.
It's the time for Indian startups and technology professionals to build new SaaS startups from India for the world.