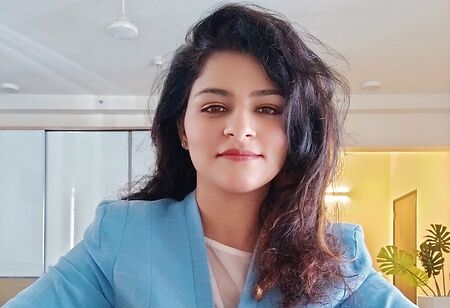 Bindiya Bhatt, Director, Myntra, 0
In an interaction with CEO Insights, Bindiya Bhatt, Director, Myntra, expounds on why enterprises are betting big on fashion and e-commerce technology, which provides the solutions of modern-day clothing and business development, and how to overcome problems relating to fashion.
Could you share us about your experiences as the director of awarding merchandise, Myntra, and how do you manage every hour in the business of e-commerce?
Some folks out there working in Myntra have opportunities even during teeth clenching moments. Given the dynamism of playing the common side of things, every day is a new day. Then, how do you manage every Research and Development conference, as it's very important to identify and prioritize every day's work. It is due to how things change and move externally at high-paced environment, it becomes important to prioritize high-impact items. Given that we already have strong data sets, which you know, can support the routine prioritization. Keeping a prioritized basis, there are new priorities that come after checkout, implying the important to lead them into action with a respective team and stakeholders. That's how you kind of move from one day to another. Also, some sense and structure should be brought in to the ever-changing dynamics while ensuring that consumers have fun, when you are solving for other consumers. As it is the periphery of every problem statement.
How do you ensure the healthy growth of babies with impeccable clothing?
Infant clothing is one of the highest growing segments, as it is more of a need-based thing implying the growing needs of babies with the right clothing at every stage. Now, most of the infant products in the company are made with super soft materials to ensure baby comfort and safety. Baby clothing is equivalent to the hygiene requirements. One of the best things is delivery on the doorstep, as parents won't have to venture out and look for products during emergency hours or during ever scrambling schedules.
How do you keep yourself fit and fine with your daily routine and tell us about the ever-changing fashion that you see consumers agreeing or declining in the fashion?
My view is that the mindset should have extreme importance. You have to keep motivating, inspiring and building the success path for your team. Leadership sets business tune. Otherwise, faulty leadership gets people away from work for you. I always encourage folks to build a support system at home, as it's important to nurture your relationships accordingly. Also, something about the pandemic has made people home-bound. Therefore, yoga/exercise, cycling or walking could help and at times, playing or sporting activities increases thinking capability.
Thirdly, I think fashion is a tricky space since it's not a commodity, which is can be fixated, in that sense, it's a knee, it's trend-based, which keeps changing with time. The interesting part about fashion is body positivity. The affirmative tone for self-acceptance is utmost ingredient.
What are the latest achievements in the corporate sector? As a director, you have made understanding what are your achievements in the previous years? What are your post plans for after the directorship of Myntra?
Achievement is an ongoing process. People in the fashion and clothing are constantly learning, getting a better version of them. I feel that there is a long way to go. When you're able to bring multiple pieces together to solve pressing consumer needs, bills or futures, help build that sense of satisfaction, or the passion to kind of keep going back and looking for what you're working for. In my role, fortunately, I can drive many of these elements and that is what brings into work every day. What time actually taught us is that, you can never really plan for a long market success without innovation in fashion.
People hold the right morals to get fame and success. At least that's what I believe in. It's the people that will get onboard and should have the right set of skill
How do you measure a professional feat for the corporate sector? How do the informed members help you in keeping your teaching flow without any disruption in between?
People hold the right morals to get fame and success. At least that's what I believe in. People onboard should have the right set of skill. We do get folks who are very skillful, but low on leadership and health. It gets difficult to see them lead with ownership which is the threshold point for any business' success. Folks with low skills, and strong will, yet, lack a learning mindset end up dragging and dieting behind. Thus, the right combination of skill and will gives the ability to lead things from the front and on ownership by taking the entire team.
What are your thoughts about E-Commerce and corporate sector in the coming years?
E-Commerce can be fairly demanding and rewarding. At the same time you can see the results of your inputs in real-time managing the dynamics of external ecosystem. As long as you're passionate about what you do, and are genuinely trying to create a worthy impact and will sail through.
It's not just that there is Werner Killam in every business. Basically the ability to communicate in original language and deeper personalization is the supply chain integration to actually penetrate the PIN codes in the remote parts of India to deliver clothes.
I think the beauty of India is the varied culture and dynamism across different states and cultures. There is a lot of difference in public sectors, as a consumer would shop in the South, East, North or West, according to the clothing culture. Fashion is shaped largely by consumer choices and their behavior. Only hundreds of specialized vendors across states try to help bridge that gap between consumers and sellers.