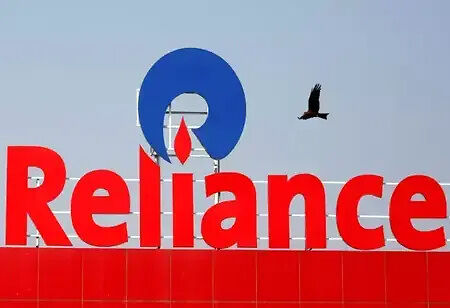 India is a place of celebrations; no matter what time of year it is, there is always an event. Because of our experience-focused lifestyles, there is always an event to attend from Makar Sankranti in January through Christmas in December. For brands, however, it is more than simply a reason to celebrate; it is an opportunity for advertising at public events and festivals, as well as a way to engage with existing and potential customers. Marketers get a foothold in the minds of consumers by betting on 'emotional marketing,' which has typically paid off. Because their emotions influence the bulk of people's purchasing decisions, this is a factor in the marketing campaigns that firms use to advertise their products. Here are the highlights of the Annual General meetings of Reliance Industries Limited.
RIL's Annual General Meeting
Reliance Industries Limited (RIL) held its Annual General Meeting (Post-IPO of Jio Financial Services Ltd), with the business expected to unveil its financials as well as an affordable 5G-capable JioPhone and many IoT gadgets powered by the Jio network. Reliance announced numerous new announcements during its 46th AGM, including the launch date for its Jio AirFiber, which offers broadband-like internet speeds via a 5G network and will go official on September 19 at the festival of Ganesh Chaturthi. Similarly, the business emphasized its new initiative to transition over 200 million 2G consumers to 4G using low-cost devices such as Jio Bharat, a 4G feature phone that supports video streaming, UPI payments, and more.
Reliance to set up battery Giga factory
Mukesh Ambani, the chairman of Reliance Industries Ltd (RIL), announced in the 46th Annual General Meeting (AGM) 2023 that building a gigafactory for batteries by 2026 is a key priority for the company.
Financial Performance to AI Revolution
Mukesh Ambani made some major announcements and shared the RIL's future vision with respect to growing technology and artificial intelligence. According to reports, at the end of his speech, Mukesh Ambani also laid out five major goals of the company in the near future.
Uneventful for the Market
The succession plan was the standout feature. However, the company's price fell due to the lack of defined dates for the telecom and retail IPOs. At the moment, the market's focus is shifting to the global picture, which is showing signs of stability. Nonetheless, the global uncertainties, particularly those involving the US and China, continue to impact market sentiment.
Jio Financial Services to Enter Insurance Segment
According to Mukesh Ambani, Chairman of Reliance Industries, Jio Financial Services would enter the insurance market to offer life, general, and health insurance products.
"Jio Financial Services will enter the insurance segment to offer simple, yet smart, Life, General, and Health insurance products through a seamless digital interface, potentially partnering with global players," Ambani says.
Jio True5G to Jio Smart Home Services, here are key technology announcements
The 46th Annual General Meeting of Reliance Industries Limited (RIL) saw some significant technological announcements. RIL Chairman Mukesh Ambani referred to the firm as 'New Reliance,' implying that it will be a new age, technology-driven company with different characteristics. The significant announcements at the Reliance AGM 2023 spanned from Jio True5G to Jio Smart Home Services.
Five Major Goals Lay Out by Mukesh Ambani
Digital Tools Everywhere
Green Energy and Green Materials Everywhere
Financial Empowerment, Entrepreneurship, and Gainful Employment Everywhere
Healthy and Responsible Consumption Everywhere
Quality Education and Healthcare Everywhere
Jio to Lead India-Specific AI Solutions
Mukesh Ambani, Chairman of Reliance Industries Limited (RIL), addressed at the company's 46th Annual General Meeting on Monday about the world's AI revolution. Mukesh Ambani stated that Jio will lead India-specific AI solutions while emphasizing the importance of harnessing AI for innovation, growth, and India's prosperity.
"Within the RIL Group, we are rapidly augmenting a talent pool and capabilities to swiftly assimilate the latest global innovations in AI, especially the recent advances in generative artificial intelligence," says Mukesh Ambani.
Jio True5G to Jio Smart Home Services
The 46th Annual General Meeting of Reliance Industries Limited (RIL) saw some significant technical disclosures. RIL Chairman Mukesh Ambani dubbed the business 'New Reliance,' referring to it as a new century technology-driven company with special characteristics. Key announcements at the Reliance AGM 2023 varied from Jio True5G to Jio Smart Home Services.
Jio AirFiber to be Launched on the Occasion of Ganesh Chaturthi
The company intends to provide 1 50,000 connections each day with this technology. The business claims to have increased Jio's network to more than 200 million users. The business claims that it has over 10 million JioFiber customers and that its network spans 1.5 million kilometers. Jio AirFiber avoids the requirement for last-mile fiber by utilizing a pan-India 5G network. "With Jio AirFiber, we can boost internet expansion to 150,000 connections per day," says Ambani.
Reliance Foundation to Support 50,000 Students
Furthermore, Nita Ambani stated that the Reliance Foundation was supporting 1 million women entrepreneurs in collaboration with the Bill & Melinda Gates Foundation. Women-led enterprises are being discovered.
Nita Ambani says, "With this, we launch the 'Women Connect Challenge' India round 2 in collaboration with the US."
Gas Production was Increased to 20 Million Cubic Meters Per Day
Reliance AGM 2023 LIVE: In FY23, we increased gas production from the KG-D6 block to approximately 20 million cubic meters per day.
Ambani says," We are well on our way to increasing gas production to 30 million standard cubic meters per day, which will be 30 percent of India's gas production and 15 percent of its current gas demand."