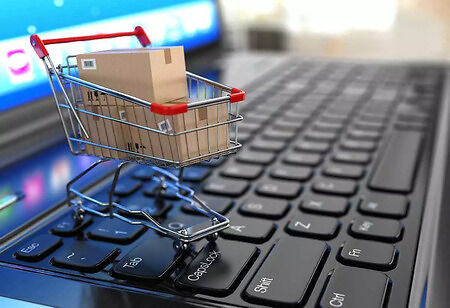 Over the last few weeks, the Open Network for Digital Commerce (ONDC) has created quite a commotion in the food delivery ecosystem. As a result, analysts have named it as one of the causes of the recent decline in the share prices of the well-known delivery service, Zomato.
The Open Network for Digital Commerce (ONDC), which was introduced in Bengaluru for beta testing last September, allows users to order a variety of goods and services. The department for the development of industry and internal trade (DPIIT) launched this non-profit program, which is currently active in 236 cities and has more than 35,000 sellers on board.
In a market dominated by major players like Amazon, Flipkart, Swiggy, and Zomato, ONDC aims to level the playing field for small firms engaged in e-commerce. Additionally, it provides interoperability between technology suppliers, delivery firms, and sellers.
While social media has been flooded with reports of food delivery being cheaper by over 50 percent from major food chains (Wow Momo, Biryani Blues, Krispy Kreme, among others) through ONDC, industry experts feel that ONDC's mode of operation, by offering heavy discounts, may not be sustainable. This is despite the fact that it offers services at a more competitive price than market leaders such as Zomato and Swiggy.
If memory serves right, the first category to go live on ONDC was groceries and basics, when the network was attempting to directly onboard small merchants about a year ago.
Although the situation may appear to be becoming better for the time being, it doesn't address the bigger question of whether these changes are enough to ensure the long-term sustainability of kirana store owners, especially in light of the fact that tech platforms like Amazon, Flipkart, and Big Basket, along with players in quick delivery, are vying for dominance in the hyperlocal grocery space with their convenience-driven offerings. How is ONDC favoring the traditional or small-scale retailers?
How ONDC Favors Small / Traditional Retailers
Particularly during and after the Covid pandemic, many small shops in India were unenthusiastic about the ecommerce surge that swept the nation. Major online retailers like Amazon and Flipkart, in their opinion, have manipulated prices and discounts, favored their own vendors through exclusive partnerships, and charged exorbitant commissions to businesses.
Furthermore, the constraints faced by neighborhood retailers in local communities have only increased with the advent of cash-intensive quick commerce startups that offer quick grocery deliveries.The Retailers Association of India (RAI), which has been in the forefront of encouraging its members to onboard ONDC, claims that increased visibility and access to bigger markets are two major benefits of joining an open protocol for sellers.
Due to the sellers' and participants' flexibility, several vendors and participants have developed their own discounting-driven marketing campaigns.
Moreover, ONDC predicts that decreased network commissions would result in more cheap prices for consumers since retailers like supermarkets, restaurants, and electronics manufacturers will pass the savings along to them.
Budget Friendlier than Other Online Ordering Platforms
There is a significant pricing difference between ordering food on Swiggy, Zomato, and ONDC, with the latter's fees being significantly lower, as many social media users have noted. This pricing difference is caused, in large part, by one factor.
The reason for this is that while ONDC only charges 2-4 percent commission, Swiggy and Zomato charge the restaurant a 25–30 percent commission. Additionally, ONDC is presently providing a flat Rs 50 discount per order, making meals much less expensive.
Operating since last year, ONDC aims to democratize and improve accessibility of e-commerce. Through a single platform, customers will be able to purchase goods and services from participating digital commerce platforms in a variety of market categories, including retail and food delivery.
For instance, if a person wants to buy a smartphone online, they now have to browse on many e-commerce sites like Amazon and Flipkart to obtain the cheapest price. With ONDC, the buyer can access any participating platform, like Amazon, and receive seller alternatives from that platform as well as other participating platforms like Flipkart and other retailers.
This implies that, if the ONDC platform plays its cards correctly, it might become a formidable rival for Zomato and Swiggy, particularly in light of the fact that many social media users have noted that it has a speedy delivery and response time.
A Flexible Platform
At present, ONDC has partners including Paytm, Mystore, Craftsvilla, Meesho, Magicpin, Pincode, and Spice Money but is neither an application or hosting platform. Applications and platforms for digital commerce can voluntarily decide to participate in it. From their applications or websites, customers can place orders for food, goods, and services from sellers who are a member of its network. By eliminating third-party platforms, the network has connected businesses directly with clients in the meal delivery industry.
In contrast to e-commerce websites, it has logistics service partners including Dunzo, eKart, Grab, LoadShare, Shiprocket, and Shadowfax rather than its own delivery network. For the final mile of delivery to the customer, sellers can decide to collaborate with them.
Way Forward
As it gets ready to introduce a second iteration of its network design and agreements, which is anticipated to add new features and significantly enhance customer experience, ONDC wants to reach 100,000 daily orders in the retail sector in the coming few months.
A minimum set of functionality and technical specifications for NPs were included in the network's launch with the 1.1 edition of the ONDC standards, which was released in March. In a few weeks, the next version is anticipated to be released.