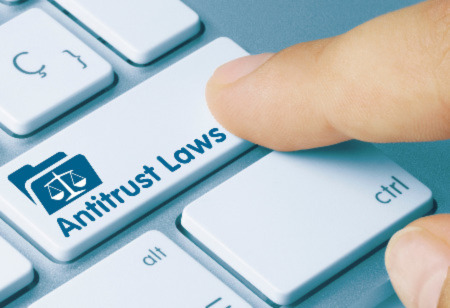 Google, an Alphabet Inc. company, was recently hit with a major setback in India after its attempt to get an antitrust ruling overturned by the Indian Supreme Court was unsuccessful. The US tech giant sought to overturn a Competition Commission of India (CCI) decision that claimed Google had exploited its position of dominance in the Android operating system. The CCI is India's antitrust watchdog.
Google has been compelled by the CCI to ease limitations placed on hardware manufacturers, particularly those pertaining to the pre-installation of Google-owned apps. Additionally, Google has been fined $161 million.
In India, where 98 percent of smartphones are powered by Google's Android operating system, the company boasts more than 500 million active monthly users. Owing to the new CCI rule, Google would have to change its agreements with more than 1,100 device makers and thousands of app developers, as well as introduce new license agreements. Google has cautioned that such changes would harm customers generally, and it is possible that this change in its business model may have a big financial impact on its operations in India.
To no avail, Google has decided to modify its business model as per CCI's directives in a month's time as ruled by the Supreme Court.
CCI's Probes More Heavier on Google this time
Time and again Google and other tech giants have been under scrutiny from governments worldwide over concerns of influence and harmful expansion of local business. In fact, Google was unsuccessful in its appeal against a record 4.34 billion euro fine imposed by the European Union (EU) for abusing Android's dominance to stifle competition. The General Court of Europe reduced it to 4.125 billion euros ($4.13 billion).
The Federal Cartel Office (FCO) in Germany has noted that Google is breaking a German digital competition regulation that goes into effect in 2021. The FCO objected to how Google gathered and linked user data from various services in its initial declaration of concerns to the company's data processing conditions. The German antitrust watchdog is anticipated to push Google to provide consumers better choices regarding how their data is profiled for targeted advertising and to give users greater control over how their data is aggregated from other services.
In the case of India, Google argued that the CCI's finding and corrective measures were more extensive than even those imposed in the 2018 decision of the European Commission, which penalized Google for imposing what the Commission deemed unlawful limitations on manufacturers of Android mobile devices.
Google pledged to cooperate with India's antitrust order, nevertheless, following the Supreme Court's decision to decline to become involved. Here are a series of antitrust cases thrown at Google in India.
Search Bias
For search bias and abusing its dominating position in the nation's general web search and web search advertising services, the CCI penalized Google US$161.95 million in February 2018. Furthermore, CCI prohibited Google from entering into particular revenue-sharing agreements with smartphone makers, claiming that these arrangements had helped Google secure search service exclusivity to the complete exclusion of rivals.
Android's Market Dominance
In 2018, two antitrust research associates and a law student filed a complaint with the CCI, which led to the CCI authorizing an inquiry into Google's alleged exploitation of Android's monopoly position in India. Google sued the CCI in September 2019 over the alleged leak of a confidential interim report relating to an ongoing investigation. A few days later, the case was dropped, and the CCI obliged with the company's requests to keep the investigation's findings confidential.
Dominance of Google Play Store and Google Pay
The CCI conducted an investigation into the mandatory use of the Google Play Store's payment mechanism for premium apps and in-app purchases in November 2020. The investigation also examined if Google Pay, the company's payment service, had abused its dominant position in the industry.
A petition was submitted to the CCI by the Alliance of Digital India Foundation (ADIF), a group representing 422 Indian startups, asking for temporary exemption from Google's new Play Store pricing policy, which was set to go into effect in March 2022. In response, Google was requested by the CCI to respond to these accusations by December 31.
Google's Misuse of Control Over Android Operating System
In 2021, it was requested that the CCI look into allegations that Google misused its control of the Android operating system in the Indian market for smart televisions. The probe was ordered as a result of a complaint made by two attorneys, Kshitiz Arya and Purushottam Anand.
In its order, CCI noted that it is convinced that a case is made out for initiating an inquiry by the Director General (DG) based on the evidence at its disposal and that "our initial assessment is that Google is dominant in the market of licensable smart TV device operating systems in India."
Harmful Expansion of Android Ecosystem
The National Company Law Appellate Tribunal (NCLAT) ordered Google to deposit 10 percent of the fine within three weeks and declined to postpone the CCI's order. Google testified before the Supreme Court that an antitrust ruling requiring the corporation to alter how it markets the platform is threatening to cause the expansion of Google's Android ecosystem to stagnate in India.
The NCLAT declined to postpone the CCI's order to impose a 1,338 crore fine on Google for unfair and anti-competitive practices in regard to Android phones, and the Apex Court has agreed to hear Google's appeal against that decision on January 16th.
The Supreme Court ordered the NCLAT to render a decision by March 31, 2023. The difficulty for Google is that if NCLAT does not find in Google's favor by the end of this month, the corporation will have to make a lot of changes to Android.
According to news reports, domestic retailers would probably testify in favor of Google's contention in the NCLAT hearing by stating that users of Google Android devices don't pay any fees while transferring their data to iOS (Apple) devices.
It is apparently possible to transfer crucial apps, like WhatsApp, from an Android device to an iOS one using a number of software programs, such as Samsung Smart Switch, OnePlus Clone Phone, Xiaomi Mi Mover, Move to iOS, etc.
Retailers further assert that the software programs are evolving swiftly because iOS and Android are vying for the same people. In reality, if not all of India's new iOS users are switching from Android.