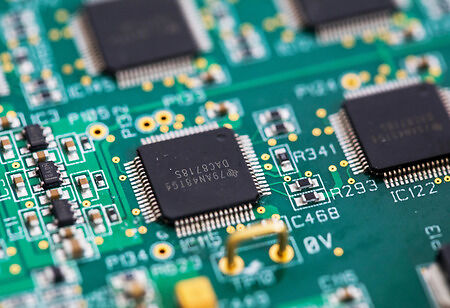 The industry experts opine that the global chip shortage would show relief to some extent this year but may continue hampering the supply chains of various industries at least until next year. Despite the shortage, China's semiconductor industry showed positive signs.
However, there is a trade dispute between the US and China, with the semiconductor industry emerging as a major front. The lawmakers then passed the guidelines to limit some Chinese companies' access to technology to President Joe Biden. Others in the US administration oppose what they perceive as a needless escalation, while some want to expand it into a more comprehensive ban.
Several US chipmakers have voiced concerns about Chinese companies paying above-market prices for the equipment. They claim that it has made it more difficult for US companies to obtain the machinery they require to increase domestic output, undermining a key objective of the Biden administration. The US government, however, is not persuaded that involvement is required.
The US Department of Commerce said it has so far discovered nothing other than typical market forces at work. Semiconductor Manufacturing International Corp. and other Chinese enterprises classified as a threat to national security have had their supply lines barred by the government.
According to analysts, export curbs being considered by Washington to impede China's advancements in semiconductor production might cost a lot and disrupt delicate global chip supply chains, damaging US companies. But first, let's look into how China supercharged its chip-making industry.
China's Chip-Making Industry's Growth
According to industry group Semi, orders for chip production equipment from foreign vendors increased 58 percent last year as domestic plants added capacity.
According to the China Semiconductor Industry Association, overall sales from Chinese chipmakers and designers increased 18 percent in 2021 to a record of more than one trillion yuan ($150 billion).
The largest contract chip manufacturers, SMIC and Hua Hong Semiconductor Ltd. have maintained nearly full capacity operations at their Shanghai facilities despite the greatest Covid-19 outbreak to hit China since 2020 paralyzing manufacturing and logistics. Cargo flights from Japan brought crucial supplies and equipment to chip factories with the assistance of the local police when the government locked down the city.
Samsung, Other Chipmakers Could be Restricted to Transport Instruments to Factories in China
One of the biggest multinational chip projects in China is Samsung's reminiscence chip business in Xian, central China.
According to analysts, the tech giant manufactures 128-layer Nand flash products in Xian. These chips are used to store data in devices like smartphones and personal computers as well as in data centers.
On the other hand, SK Hynix would be in hot waters if US' restrictions are approved to expand its market share in the Nand industry, where it currently ranks third after Samsung and Japan's Kioxia Holdings, a company that was split out from Toshiba Corp.
The restrictions would prevent chipmakers like South Korean giants Samsung Electronics and SK Hynix from bringing new technological equipment to the factories they operate in China, preventing them from modernizing facilities that cater to customers throughout the world.
In recent years, Samsung and SK Hynix, who control more than half of the global Nand flash memory chip market, have made significant investments in China to supply semiconductors that are crucial to customers like tech giants Apple, Amazon, Facebook, and Google. The chips are also used in products like electric vehicles that need digital data storage, in addition to computers and telephones.
The potential for recent unrest comes just as a global chip supply shortage that has affected industries from autos to consumer electronics for more than a year is finally showing signs of easing. The limitations have yet to be approved. Changes in the supply chain and declining customer demand in the context of a slowing global economy have combined to cause harm.
But the problem of scarcity still needs to be fully overcome. Any signs of modern disruption might reignite supply anxiety and drive up prices.
"Samsung's China manufacturing alone accounts for greater than 15 percent of worldwide Nand flash manufacturing. If there's any manufacturing disruption, it'll make chip costs surge," stated Lee Min-hee, an analyst at BNK Securities.
Consequences Awaiting the Tech Giants
The move the US is considering can be seen as one of the most recent signs of rising tensions between Beijing and Washington over the tech industry.
The Biden administration is mulling new regulations to stop China from purchasing chip manufacturing equipment. This seems to be a reaction to Chinese innovations in chip-making processes, particularly sophisticated packaging.
According to analysts and industry sources, Samsung and SK Hynix may need to reevaluate their approaches to China investments as a result of the rising tensions. They might also experience diminishing returns from their multibillion-dollar China facility.
"Many US corporations, like Apple, use Samsung and SK Hynix reminiscence chips. No matter what technique (the South Korean corporations) find yourself selecting, it'll have international implications," stated BNK Securities analyst Lee.
But there's hope.
Hope in Lithography
Lithography is a significant barrier to China's ambitions to establish a high level of independence in chip manufacturing. The sole producer of Extreme Ultra-Violet (EUV) lithography equipment in the world, ASML's machines etch circuits for the most cutting-edge semiconductors with gate widths of over seven nanometers.
SMIC, the biggest semiconductor foundry in China, has a five percent market share globally, but its earnings have doubled in the last 18 months. It is capable of making 14-nanometer chips. Chips of 14 nanometers and above account for 95 percent of global semiconductor demand, with the exception of smartphones and a few specialized applications.
They can only be made by Samsung and TSMC. The Trump administration also convinced the Dutch government to forbid shipments of EUV devices to China, thus shutting down Huawei and ZTE's 5G handset businesses.
Without access to seven-nanometer-and-below processors, Huawei's 5G handset business failed, but China had no trouble expanding its 5G base station network using larger chips.