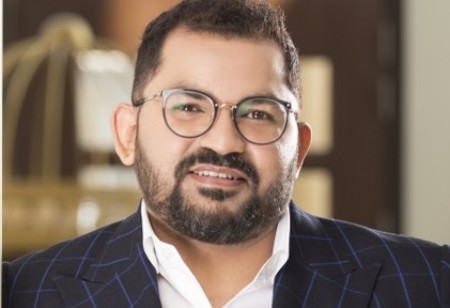 Jatin Ahuja, Founder & MD, Big Boy Toyz, 0
In recent years the purchasing behavior of the domestic market is rapidly changing and the population has an increasing demand for purchasing luxury items. Increasing investments and policy support has turned the ambitious buyers into regular consumers which ultimately ensured an expanded consumer base globally.
Witnessing the present scenario and lockdown imposed PAN India and globally, some sectors of the luxury items industry are yet to progress into the e-commerce business, have observed their coequals see an increase in sales. But compared to the initial stages of the COVID-19 outbreak, the agony among the people has subsided and they have started going out for shopping as a therapy and as a way to stay constructive.
Although the e-commerce segment has witnessed an upswing in their sales with PAN India lockdown, on the contrary, the luxury market is addressing a set back due to changing purchasing behavior of the consumers as they are now prioritizing the essential goods and building on their stocks in order to deal with their rising needs. Many jobs are constantly being created by different companies across the globe to facilitate people in the time of the pandemic.
The e-commerce for other luxury products and goods apart from the necessary ones are presently under the threat of unfavorable sales due to lockdown that is being witnessed PAN India. Keeping in mind the nature of COVID which is communicable, e-commerce will continue to play an important role in reaching out to consumers who are skeptical of the immediate visit to the retail stores. With an increase in consumer awareness and concern towards both safety and precaution, it can be estimated that percentage of such consumers will be quite large as compared to the others. E-commerce of luxury goods has developed consumer bases which have led its consumers to embrace the core concept of luxury shopping even during normal times. Online shopping has made it easy for every consumer desiring for luxury goods to fulfill their needs and demands.
The ongoing changes in consumer purchasing behaviors post-COVID have led many companies to venture into the e-commerce industry, as one of the powerful among others. Earlier companies used to expect that physical showrooms/stores were the only provided provision for doing business, but with the outbreak of the epidemic the persistent support of the e-commerce sector both companies and their consumers have understood that e-commerce sector can further boost up the capital and demand if paired up with the retail stores.
Although the e-commerce segment has witnessed an upswing in their sales with PAN India lockdown, on the contrary, the luxury market is addressing a set back due to changing purchasing behavior of the consumers
Since every aspect of e-commerce plays an important role, digitization adds on further to it. With improving digital awareness people are driven towards purchasing goods and services online. So is with the luxury auto industry which has witnessed a great shift in the consumers purchasing attitudes. As for now, people are ordering luxury vehicles online. It is time-saving and easy to shop online. However, due to the nationwide lockdown, the entire luxury industry is facing stagnant sales.
Dealing with the current scenario the companies have understood the importance of virtual consumer experience in marketing. This technique has now become an important aspect for companies, e-commerce linked with Social Media platforms like Facebook and others, helps its consumers who are more active in social media handles.
Extensive marketing is now being done on social media platforms also an invasion of social media marketing has now become a digital revolution in which every sector, every industry is trying their level best to gain attention from its target audience. Since every single industry is maintaining its velocity on social media platforms in order to grasp its desired target audience, this has led the automobile industry to get its heads into the world of social media. Transparency between the buyer and seller has diluted with the wide usage of digital media.
Building a brand image on social media is cost savy as well. Earlier when advertisements were the only option to endorse the product, brands were supposed to spend huge amounts on doing that. But now with advancement in technology and digitization, it is now easy to advertise one's services which hit on to its target audience resulting in fast and effective outcomes. With constantly rising users of social media, it is now any brand's responsibility to showcase itself on these platforms in order to sustain itself in the market without going off trend.
It's now easy for car dealers and manufacturers to win the attention of their prospects. Since vehicles are high-contributors and high-speculation items of the auto industry, it can be further justified that after the end of lockdown and post-COVID crisis, the industry as a whole is surely going to witness an increase in sales of luxury goods via the e-commerce sector resulting in united functioning of luxury and digital platforms.